Montana Online Gambling Laws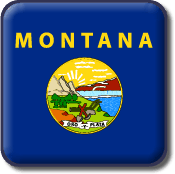 Montana gambling laws cover a wide variety of state-based gambling options that are available to MT residents and visitors. In addition to domestic gambling services, there are also offshore gambling services that are legal for residents to access.
In this guide, we will address both land-based and online gambling laws, as well as a variety of platforms, including casinos, poker rooms, bingo halls, and sportsbooks. We also cover the topic of federal online gambling laws which could affect Montana players.
Other Montana Gambling Pages
Montana Gambling Law Definitions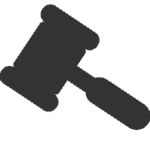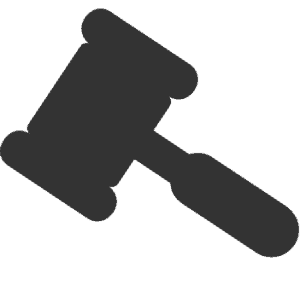 Montana gambling law defines gambling as the risking of any money, deposit, property, credit, check or anything of value for gain contingent wholly or in part upon chance, lot or operation of a gambling device or gambling enterprise. The definition of a gambling device is rather broad.
Under Montana gambling law, a gambling device includes any electronic, electromechanical or mechanical device, instrument, machines, apparatus, scheme, contrivance or system used or intended for use in gambling. Advertising for or soliciting participation in illegal gambling activity is an offense in Montana.
Montana Gambling Laws Concerning Poker
Home poker games also referred to as social card games are legal. Montana gambling law makes an exception for such games as long as the prizes are of minimal value. The law, however, does not specify the minimum value or how to determine the minimum value.
In 2005 the state legislature passed a bill prohibiting state-based internet gambling. Online poker operations within the state are therefore illegal in Montana. This law was designed to prohibit illegal gambling sites from operating in the state.
Land-Based Gambling Laws In Montana
Not many are aware of the fact that Montana has a large and dynamic gambling industry. The original settlers in Montana did very much what they pleased and gambling was very common, but in 1889 the state passed laws that outlawed gambling. In the 1930s gambling increased once again mainly due to the repeal of prohibition. The state responded by passing the Hickey Act and legalized table games that were approved by the local government. This was the first of the various laws passed by the Montana legislature to legalize various forms of gambling in the state.
In 1972 the voters in the state voted in favor of giving the legislature authority over gambling decisions. The following year, the legislature passed the Card Game, Bingo, Raffles, and Sports Pool Act. In 1976 the state legalized video keno as a form of live bingo. The state legislature then passed the Video Poker Machine Act in 1985 legalizing video poker. Establishments with a liquor license could keep five video poker machines and unlimited keno machines.
In 1994 some of the Indian tribes began to negotiate compacts with the state to set up casinos in Montana. However, the first compact was signed much later in 1997 with two tribes. In the years that followed, the state signed compacts with three other tribes. Today there are five Indian casinos in the state and many licensed card rooms. It is legal to play poker at casinos and card rooms that offer poker.
Montana Gambling Laws Concerning Horse Racing and Sports Betting
Pari-mutuel wagering is legal in Montana. In the late 1990s, the state legalized pari-mutuel wagering on horse racing and set up the State Board of Horse Racing. It is only one of the four states where sports betting is legal. The others are Delaware, Nevada, and Oregon.
Montana was one of the original states exempt from the 1992 PASPA act which made sports betting illegal in 46 states. The domestic sports betting ban was ruled unconstitutional by the Supreme Court in 2018. In early 2019 Montana passed domestic sports betting laws to allow state-regulated sportsbooks for residents over the age of 18. Fantasy Sports, pool betting, and offshore online sports betting are also currently legal in Montana.
Montana Charitable Gambling Laws
Charitable gambling is legal in Montana. The Montana Department of Justice is responsible for overseeing charitable gambling in the state. Poker is one of the games that can be offered at a duly licensed charitable gambling event.
In 2002 a proposal to set up a Las Vegas-style entertainment district in Butte was defeated in the state legislature. There is no bill pending before the state legislature that seeks to regulate or prohibit online gambling.
Federal Laws Concerning Legal Montana Gambling
There is no federal law that bans playing online poker, online sportsbooks, or online casino games. The UIGEA bill of 2006 does not prohibit US players from participating in legal online gambling, but rather places strict regulatory oversight on how online gambling transactions can be processed. This law addresses gambling site operators and payment processors and does not affect players. The Federal Wire Act prohibits states from offering sports betting services across state lines. Under current federal laws, states are allowed to operate domestic sportsbooks online, but not to the next state over.
Montana Gambling Laws
For those interested in reviewing the official laws and statutes in their original context and language, we recommend you visit the Montana Code Official Website for direct access to the official documentation.
Montana Online Gambling Laws FAQS
What Are The Consequences Of Illegal Gambling In Montana?
You will receive a misdemeanor charge for a first-time offense in the state of Montana for illegal gambling. Misdemeanors in Montana are not listed alphabetically like most states and are assigned specifically to each crime. The most severe misdemeanor a citizen can receive without being charged with a felony is punishable by up to 1 year in jail and up to 10,000 dollars in fines.
What Forms Of Gambling Are Legal In Montana?
There are numerous legal venues to gamble in Montana. Keno, sports betting, poker, video line gambling, and bingo have all been made legally exempt from gambling laws by the state legislature as long as they carry a minimum bet of $2 and a maximum payout of $800. The state also has numerous legal casinos, pari-mutuel gambling, and social gambling.
What's The Legal Gambling Age In Montana?
The minimum gambling age in Montana is 18. Raffles that are led by churches and schools, non-profit organizations and charitable gambling are exceptions to the rule. People under the age of 18 are legally allowed to gamble in these circumstances.
What Is Social Gambling?
Montana makes an exception to its state-based gambling laws for home games of poker between friends. This is what the term "social gambling" refers to. As long as the game's rewards are of minimal value and all the players within the game have a bona fide personal relationship.
Is Online Gambling Illegal In Montana?
Montana legislation states that it is illegal to host a gambling website within state lines. This type of state law is common among US states. It does not make gambling illegal it only makes operating a gambling website in Montana illegal. Montana residents can legally wager online if the website is located outside of state lines. It is suggested that Montana players only play online sites that are licensed and regulated by a state gaming commission.
What Is Pari-Mutuel Gambling?
This is the system of betting that has been being used in horse and dog tracks for hundreds of years. In this system, bettors enter their bets into a pot and are essentially betting against each other instead of the house. When the races are over, the winners divide the pot amongst themselves according to their stake.
Official Montana Gambling Laws & Statutes
For those interested in reviewing the official laws and statutes in their original context and language, we recommend you visit the Montana Code Official Website for direct access to the official documentation.
**This site and the content contained therein is designed to be used for informational purposes only. This information is not intended to serve as or replace professional legal services, advice, or interpretation of the law. If you are seeking these types of services, we recommend that you contact an attorney. We are not attorneys and do not hold any type of law degree or certifications.