Montana Online Sports Betting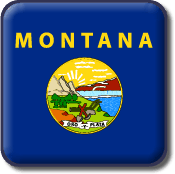 Domestic sports betting is expanding across the US after the Murphy vs. NCAA Supreme Court case that ruled the PASPA act unconstitutional. Since that monumental day in May of 2018, Montana has passed online and domestic sports betting laws but have not launched their state-regulated services yet.
While residents do currently have some domestic sports betting options available, in most cases online sportsbooks offer more betting options and convenience. This guide was created to inform sports fans about licensed online sports betting options for Montana residents and what their legal status is, as well as what to expect when playing sports bets online.
Is Online Sports Betting Legal In Montana?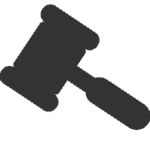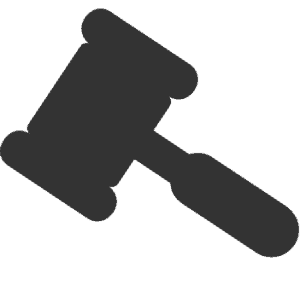 Yes, sports gambling is legal in Montana. It was originally one of the four states grandfathered in by the previous Professional and Amateur Sports Protection Act to allow statewide sports gambling at licensed establishments. This exception only applied to brick and mortar sports gambling establishments, however.
The removal of PASPA's application authorizes individual states to pass legislation to allow state-regulated sports betting both online and offline. Montana was the first state to pass domestic sports betting laws in 2019 but the state has not launched its new sports betting services.
Placing sports bets online is legal in the state, but for now only from licensed international providers. There are no Montana gambling laws or the United States Federal laws that make offshore online gambling illegal. The laws are specifically written to impact the owners and operators of such businesses.
Legally Licensed Online Sportsbooks Accepting Montana Players
The websites in the industry that would serve as your best example of what to expect in terms of customer service, financial reliability, and legal licensing are listed below. They have all of the licenses that they require via their international jurisdictions. You can be sure you aren't breaking any laws by patronizing the Montana sportsbooks listed here.
Other Montana Gambling Pages
What Sports Can I Bet On At Montana Online Sports Betting Sites?
Every sport you can imagine and some you probably can't. Should we go down the list? Football, Baseball, Basketball, Hockey, Soccer, Tennis, Golf and all of their notable events and prizes. Montana online sports gambling websites also typically include all the notable Boxing matches, UFC Fights, and international favorites like Cricket and Rugby. Those are all the obvious ones though.
Here are a few betting options that aren't so obvious that you might find in these sites as well. There are Badminton betting lines, Drag Racing and Dirt bike racing betting options, and even e-sports like League of Legends and DOTA 2. That's right, you can bet on video game tournaments. There are also snooker bets to be made and betting options for the political swings happening currently. All inside Montana online sportsbooks.
Is Domestic Sports Betting Legal In Montana?
Yes, in 2019 Montana became the ninth state to pass domestic sports betting laws. Since the laws have passed the state is preparing to launch its services. They initially thought they would offer domestic services before the 2019 NFL season but delays have set the state back and now they are hoping for an early 2020 launch.
Are There Online Sportsbook Bonuses For Montana Players?
Yes, however, there is only one that is so prevalent in the industry that the industry itself has deemed it a standard. The welcome bonus is a bonus that is offered at every notable online sports betting site that accepts players from Montana. If an online sportsbook does not offer you some incentive to choose them over their competition, you should consider finding one that does.
A Welcome bonus takes many forms, but usually, it's some sort of deposit "match" bonus. This is the type of bonus that matches a certain portion a deposit made by you and adds extra funds into your account. A 100% match bonus will double your deposit, a 150% promotion would do even more for you. Check out the other bonuses as well as websites tend to divvy up their promotions differently.
Can I Bet On Sports From My Mobile Phone?
You certainly can. The online sportsbooks that have been made available to residents from Montana have gone out of their way to make them available on all mobile devices. As Americans, we spend nearly 70% of our time searching the Internet on our phones on average as compared to our computers.
The operators of these websites would be stupid to not have optimized their site for mobile users. You will be able to log in and change your account settings and make as many bets as you would like from your mobile device. You can also play MT online casinos, MT online bingo, and Mt online poker from a mobile device.
Are There Live-Betting Options?
The live-betting options that have been made available are some of the most technologically advanced betting options that have come to online sportsbooks since the birth of the industry. Account holders can now place bets on circumstances within live games now. Bettors have become known for using this to either hedge their bets if something unforeseen happened to their teams, or to double up on their winnings as their teams cover their spreads.
What Are The Banking Options?
The banking options should actually be your first concern after the legality of a given website. They dictate how you will deposit your money and withdrawal your winnings. The most popular options for both deposit and withdrawal in the industry are Visa and MasterCard and while you will be able to make as many deposits as you want with these methods, you will not be able to request a withdrawal.
US federal banking regulations restrict international service providers from depositing directly into accounts because it's hard to digitally track. In this case, you will need to either use the next most popular option, Bitcoin or find other more suitable options like, eWallets, bank-to-bank wire transfers or having checks sent in the mail.
Sports Teams To Bet On In Montana
The University of Montana – NCAA Division I
Montana State University – Bozeman – NCAA Division I