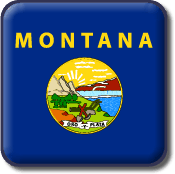 Poker gambling entertainment is quite prevalent throughout Montana. It is available to play at brick and mortar destinations but has not yet been approved as a state regulated online venue.
Montana online poker is still legally accessible within the online gambling industry by way of legitimately licensed and regulated offshore poker sites.
This guide was created to inform residents of Montana of the details that are involved in the online poker gambling industry and to inform residents of their legal poker options.
Are Online Poker Sites Legal In Montana?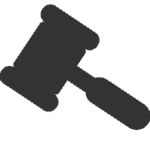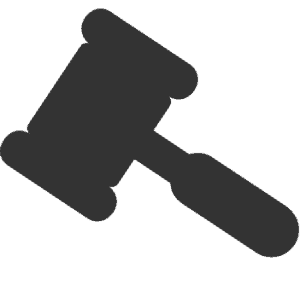 Yes. Offshore online poker rooms that have the proper regulation according to the jurisdiction that they find their physical locations in are legal for residents of Montana to patronize.
Montana gambling laws only forbid operating a domestic poker room online and not the act of betting on poker games online.
Federal laws are similar in the fact that they go after illegal operators and not bettors. While it sounds confusing, online poker is legal from any site that holds the proper credentials and will accept your registration. It is suggested that Montana players only play sites that are licensed and regulated by a trusted gaming board and international government agency.
Legally Licensed Online Poker Sites Accepting Montana Players
What you see listed below are the websites that we have devoted time and resources into investigating. Behind us is a team of specialists that have been employed in the online gambling industry for over 20 years. Vetting websites like these are important because finding the details on regulation and licensing can be a long and tedious task when you don't know what you are looking for. The following sites are all legally regulated and located outside of US federal jurisdiction.
Other Montana Gambling Pages
What Games Can I Play At Montana Online Poker Rooms?
Any variation of poker that you would like to play is made universally available at online poker rooms accepting players from Montana. Texas Hold'em, Omaha, Americana, 3 and 5 card stud, and 32 card draw are the most common options you will see. The games are all made available in high, medium, and low stakes games and have various tournaments and specials associated with them. You will be able to find these games in a lobby format on the proprietary poker software that each brand has had developed.
Can I Play For Free At Online Poker Sites?
Free play is available in several forms at online poker rooms accepting players from Montana. The primary way you will be able to play for free and practice your skills is through the practice play options. Sometimes they are termed "free play" but the options are the same. These are real poker games that are played with other live members but with fictional currency. This will allow you to get to know the system before you are making bets with your own money.
Another way to play for free is through the free roll tournaments. These are tournaments that cost nothing to enter into and could end up landing you profit if you play your hands correctly. Yet another option is the "No Deposit" bonus which will be discussed further in the next section.
Are There Online Poker Bonuses For Montana Players?
Yes, a "welcome bonus" is typical for new accounts. Looking online you will find multiple bonus options including a reload bonus, match bonus, refer a friend bonus, and more. A bonus will often match a deposit up to a certain percentage. Poker bonuses are usually released in increments, meaning the bonus funds will become available as you continue playing.
Most poker sites that run bonuses will also have promotions and special offers that can include free tournament entry, free play, or other options. Bonuses are plentiful in related fields such as MT online casinos, MT online bingo, and MT online sportsbooks.
Can I Play Real Money Poker Games From My Mobile Phone?
Yes, recent technological advances now allow web developers to attach online poker games to their URLs. While sometimes an additional download is required, poker apps are available on all modern operating systems and all mobile devices on the market. At the websites that have been able to program these games into their web URLs, you will be playing thanks to the advancements made in the programming language HTML5.
What Are the Banking Options?
The banking options for Montana online poker rooms are not uniform throughout the industry. They vary pretty wildly but there are three options that you will see most commonly. Visa, MasterCard, and Bitcoin. There are usually a few other options as well, various cryptocurrencies, eWallets, etc. Bitcoin is one of the most popular because it processes instantly and travels in and out of online gambling accounts without fees.
Visa and MasterCard are similarly easy and cheap options in most online gambling websites. However, they can't be used for withdrawal. Bank to bank, cashiers check, and person to person wire transfers are some other common examples.