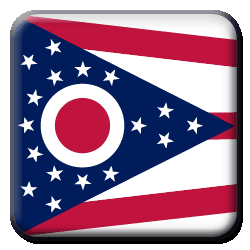 Bingo is a more traditional game of chance commonly found in land-based venues. Ohio residents can find bingo games through brick-and-mortar bingo halls but not through any state-based online sites. There are multiple legal online bingo sites accepting Ohio players through licensed and regulated offshore bingo sites.
These offshore brands feature unique bingo types that emulate the brick-and-mortar experience with specialized components that add a new element. Our team has put together this guide specifically for OH residents with legal online bingo at the forefront.
Can I Legally Play Online Bingo In Ohio?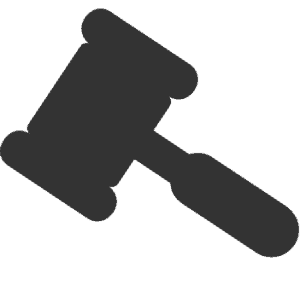 You sure can. You can legally play bingo online if it is through an offshore brand that is licensed and regulated by an international governmental jurisdiction.
Ohio's gambling laws do not detail licensed offshore bingo sites as being illegal. As long as the gambling brand is based in an offshore jurisdiction and is properly licensed and regulated, its legal status holds up in an Ohio court of law.
Best Places To Play Ohio Online Bingo
We have compiled a list of the top-rated bingo sites on the market. Each of these groups fit the legal criteria in terms of licensing and regulation. They have several additional features that create a more immersive gameplay experience. You can find the results of our search in the table below:
Other Ohio Gambling Pages
Where Can I Play Land Based Bingo In OH?
Bingo has some traditional roots in the Buckeye State. There are multiple bingo halls hosting the storied version of the game that everyone knows and loves. You won't find any special variations of the game or bonuses here, but they do provide local action. Some of the more commonly known venues are:
Ed Keating Center Bingo – Cleveland, OH
Eastown Bingo – Dayton, OH
Mad Max Bingo – Cincinnati, OH
Paws Bingo Hall – Greenville, OH
WCAP Bingo – Reynoldsburg, OH
Daysprings Bingo – Fairfield, OH
Roosevelt Boulevard Bingo – Middletown, OH
What Types Of Bingo Versions Are In Ohio Online Bingo Sites?
Licensed offshore bingo sites provide a wide array of bingo variations for you to sample. These versions fluctuate with their pay tables, the number of balls in play, progressive jackpots, etc. The types of games you will find varies based on the site you use, however there are some commonly found variations like:
Pesca Bingo
Go-Go Bingo
European Bingo
Tribo Bingo
Bingo Goal
Bingo Ribeirinhos
Amazonia Bingo
And More…
What OH Gambling Laws Dictate Bingo?
Gambling laws are discussed in Section 2915 of the Ohio state code. This section details casino gambling, poker, and bingo. There is also a portion of Section 2915 discussing charitable gambling, which classifies legal bingo as taking place through a charitable organization that received a license from the proper state authority.
Are Bingo Side Games Available In Ohio?
Licensed offshore bingo sites offer an alternative playstyle known as bingo side games. These are mini-games played in between bingo games and can be things like slots, other bingo rounds, or something else entirely. Even the chat rooms used for offshore bingo hold their own side chat games available. In these cases, chat moderators will host mini-games within the chat room in between bingo rounds.
What Types Of Bingo Bonuses Are Available?
Standard offshore casino bonuses can be applied to bingo games. The most common example is a match bonus, which is when the site matches your deposit by a certain percentage up to a specific amount. Other bonuses are reserved for mobile betting and cryptocurrency users. OH online casinos, OH online poker sites, and OH online sportsbooks also have bonus options.