Ohio Online Sports Betting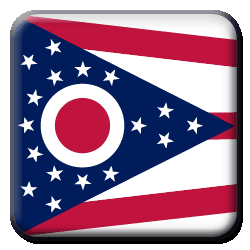 Ohio is on the cusp of legalizing sports betting through state-regulated means. While this would only introduce brick-and-mortar sports wagering options, mobile and online sports gambling would likely soon follow.
Residents can satisfy their current betting cravings through legally licensed and regulated offshore sportsbooks accepting OH residents.
This page specializes in sports betting information relative to the Ohio market. You will learn about the legalities of offshore betting, what Ohio-based sports gambling forms are legal,and much more.
Is It Legal To Gamble Online In Ohio?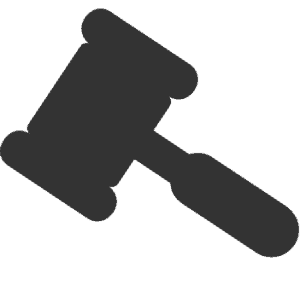 Yes it is, however, at this point in time, offshore online sportsbooks are the sole legally approved form of Internet sports betting entertainment in the state.
Ohio gambling laws do not currently authorize any state-based online gambling services. The state could legalize sports betting, and it appears they intend to do so, but nothing has become official as of yet.
Those same gambling laws do not mention anything about the use of licensed and regulated offshore sportsbooks as being illegal.
Top Rated Ohio Online Sportsbooks
The table below is comprised of the top rated offshore sportsbooks accepting OH residents. Each of these sportsbooks fit the conditions necessary to remain within the legal realm of online gambling. You can checkout the sportsbooks for yourself by clicking on the links provided in the table.
Other Ohio Gambling Pages
What Sports Franchises Are In OH?
Ohio is home to multiple big-market franchises, all of which are available for betting through licensed offshore sportsbooks. The list includes:
Cleveland Browns (NFL)
Cincinnati Bengals (NFL)
Cleveland Cavaliers (NBA)
Cleveland Indians (MLB)
Cincinnati Reds (MLB)
Columbus Blue Jackets (NHL)
Columbus Crew SC (MLS)
Ohio State (NCAA)
Which Wagering Types Are Available Through Offshore Sportsbooks?
Offshore sportsbooks host a variety of wagering types to appease all types of bettors. The available wagering types vary pending the sportsbook you use, but the most commonly found ones are:
Point Spread Betting – betting on a team to win by a certain number of points
Money Line Betting – betting on a team/player to win outright
Totals –betting on whether the final score of a game is higher or lower than the predetermined amount
Futures– betting on the champion of a league or winner of a certain award well in advance of it happening
Props– betting on something specific happening in a game or sporting event
Parlays –parlays involve combining a series of individual bets into one string. These carry the potential for much higher payouts but are riskier.
Is Betting On Horse Racing Legal In OH?
The Ohio State Racing Commission regulates legal horse wagering in the state. There are on-track locations at the seven different establishments as well as simulcast wagering at the tracks and other licensed off-track locations. Interestingly enough, some horse tracks were cleared to offer Video Lottery Terminals per a 2012 law.
Can I Place Live Wagers With Offshore Sportsbooks?
Offshore sportsbooks host live wagers on multiple sports categories. Live betting involves placing wagers during sporting events as opposed to before they begin. Each sports category has different rules with live wagering and these can be found in the live betting section of the sportsbook.
Are Daily Fantasy Sports Legal In Ohio?
Yes. A bill legalizing DFS was signed into law in 2017. Fan Duel and DraftKings are the 2 biggest providers. There is currently a shift happening from DFS to traditional sports betting, but DFS operators still offer reputable services.
Are There Online Bonuses For Sports Betting?
Yes, there are several bonus options to chose from when playing a licensed offshore sportsbook. The Welcome bonus is the industry standard and it consists of a reload bonus up to a predetermined percentage of your initial deposit. The sites recommended on this page offer lucrative bonus options to new accounts. Online bonuses are also associated with other online wagering services such as OH online poker, OH online bingo, and OH online casinos.
Does Ohio Have Sports Betting Legislation?
Ohio looks keen to bring in sports betting, however, they are taking a measured stance on the issue in order to develop a scheme that will benefit the state in the best way. There are two bills, H714 and S316, that serve as placeholders. This shows Ohio lawmakers want sports betting, but must first figure out the best structure.
Could There Be Ohio Based Online Sports Betting One Day?
Ohio could potentially host US-based online sportsbooks in the future pending their legislation. Other states have launched mobile betting networks, so that is another possibility to look forward to.