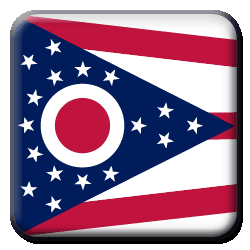 Poker is often a signature item in any renowned casino location. Ohio residents have their fair share of poker options available through the state's brick-and-mortar casinos, though there aren't any legal state based gambling sites for playing poker online. This void is filled by licensed and regulated offshore poker sites, which are legal in the eyes of Ohio gambling laws.
This page is dedicated to Ohio online poker players and has information on where you can play in the state, how licensed offshore sites work, and much more. You will also find links to our recommended licensed offshore poker sites.
Is Offshore Poker Legal In Ohio?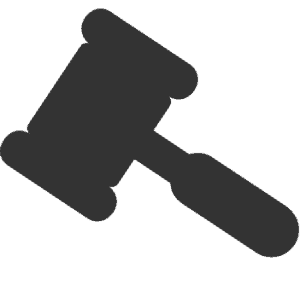 Absolutely. Offshore poker operators achieve legal status through licensing and regulation via a respected international government. OH state gambling laws do not mention anything about licensed offshore poker sites being illegal.
Land based poker is legal and the state has the option of legalizing domestic online poker, but they haven't enacted any such legislation yet.
Best Available Offshore Poker Sites Accepting Ohio Players
Each one of these Ohio friendly sites has been vetted for legal licensing, regulation, game selection, security protection, and bonuses. You can navigate to these offshore poker sites using the links provided in thetable.
Other Ohio Gambling Pages
Are There Land Based Poker Options In Ohio?
Yes. Residents have access to brick-and-mortar poker through multiple operations running in the state:
Hollywood Casino Columbus – Columbus, OH
JACK Cincinnati Casino – Cincinnati, OH
Mansfield Gemini Poker Club – Mansfield, OH
The Ruggles Club – Dayton, OH
Hollywood Casino Toledo – Toledo, OH
JACK Cleveland Casino – Cleveland, OH
Shark Tank Poker Club – Columbus, OH
What Were The First Poker Rooms In Ohio?
The 2009 Casino Amendment saw four land-based commercial casinos open. These were the Horseshoe Casino in Cincinnati (has 31 poker tables), the Horseshoe Casino in Cleveland (30 poker tables), the Hollywood Casino in Columbus (30 poker tables), and the Hollywood Casino in Toledo (20 poker tables).
Is Social Poker Allowed In Ohio?
Per Section 2915.02(A)(2), Ohio residents can participate in legal social poker gambling so long as there are no profits from hosting the game or conducting games at a residence. In other words, as long as the house doesn't receive a stake in the game(s), it is considered legal poker. These games also fall into illegal territory if people receive more in winnings than from any other source of income.
Is There Charitable Poker In Ohio?
Charitable organizations are exempt from paying taxes to the IRS. Ohio based charitable organizations are allowed to host poker games as long as they meet certain criteria. The most notable conditions are controlling where the funds are disbursed and how many games are hosted per year.
Which Types Of Poker Games Are Available Through Offshore Sites?
Offshore poker sites feature a robust selection of poker variations to keep things interesting. Game types may vary based on the site you use, but the most commonly found are: Texas Hold 'Em, Omaha, and Omaha Hi/Lo.
Do Offshore Sites Host Poker Tournaments?
You can find multiple poker tournaments through our recommended offshore poker brands. Tournaments range in frequency (daily/weekly/monthly), buy-ins, game types, etc. In some cases, prizes include seats at big-name poker tournaments, vacation packages, and more. Tournaments are also common with other online services including OH online casinos and OH online bingo.
Are There Any Special Components To Offshore Poker?
Our recommended offshore poker sites come with several unique features that heighten the overall experience. These include note taking during games, player tracking, and the ability to play multiple hands at once. With these capabilities in tow, your odds of winning increase.
Does Ohio Have Any New Online Poker Legislation?
Ohio lawmakers have not drafted any legislation that would introduce legal online poker through domestic sites. In 2011, the US Department of Justice ruled that the Federal Wire Act only applies to online sports betting, green lighting states to pass legislation legalizing domestic online poker and casino gambling. Ohio has yet to take advantage of this and there is no time table on when they will put legislation forward.