Ohio Online Gambling Laws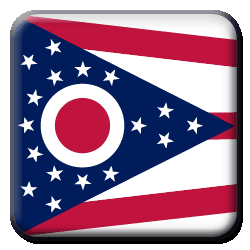 Ohio gambling laws are the legal framework that shapes the gambling industry in Ohio. Recent actions by lawmakers are leading the public to assume that more gambling reform is coming in the near future.
Our team of online gambling analysts compiled this page to summarize the legalities surrounding online gambling in Ohio. There are certain conditions that need to be met in order to achieve legal status in the state of Ohio. This page breaks down those conditions in a short, concise manner.
Other Ohio Gambling Pages
Is It Legal To Gamble Online In Ohio?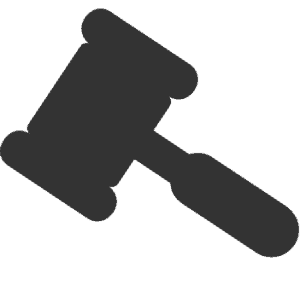 OH residents can legally gamble online through licensed and regulated offshore gambling sites. The state has the option to introduce domestically based online casino, poker, and sports betting, but the legislation hasn't been worked out yet. As long as offshore operators have licensing and regulation, they are legal according to OH state and US federal laws.
What Types Of Gambling Are Legal In Ohio?
You can legally participate in online casino, poker, sports betting, and bingo gambling through licensed and regulated offshore sportsbooks. Brick-and-mortar gambling is also legal in the state through casinos housing slots, table games, poker, and more. Horse racing is another popular form of legal betting.
Potential For Legal OH Based Online Gambling
A 2011 US Department of Justice decision gave states the option of legalizing online casino and poker gambling, however, Ohio has yet to put anything out. The Supreme Court repealed PASPA in 2018, allowing states to introduce legal sports betting. OH has begun working on legislation that could potentially bring in online sports betting.
What Is The Progress Of Ohio's Sports Betting Law?
Legislators are currently working on a law that will introduce brick-and-mortar sports betting through their existing casino and racino locations. Online and mobile wagering could be included in the legislation. As of now, a placeholder introduced the foundation for which to build proper sports betting legislation upon.
Are DFS Operators Legal In Ohio?
Yes. Governor John Kasich signed a bill legalizing Daily Fantasy Sports back in 2017, making the Buckeye State the 18th state to do so. FanDuel and DraftKings are the 2 largest DFS operators servicing OH residents.
Is Social Gambling Legal In Ohio?
Social gambling is gambling in which the House does not profit off any activities that take place. For example, residents can host real money poker games at their establishment, but the House cannot receive any stake from the games.
Does Ohio Have Any State Laws Against Offshore Gambling?
No. Ohio's state laws do not mention anything about offshore gambling operators being illegal as long as they have the proper licensing and regulations in place.
Has Anyone Ever Been Arrested Or Prosecuted For Using Licensed Offshore Gambling Sites?
No. Our research has not uncovered any cases of an individual being arrested or prosecuted for using a licensed offshore gambling site. Any gambling laws in the state are targeted at large operators conducting illegal activities, not individual bettors.
What Is The Legal Gambling Age In Ohio?
The legal gambling age in Ohio ranges based on which type of gambling you are looking to get involved with. Land-based casinos enforce a legal age of 18-21 (this changes based on the establishment). The same goes for their poker rooms. Bingo, lottery and horse race betting are all set to 18.
Official Ohio Gambling Laws & Statutes
Players who are interested in reading the actual laws and statutes in their official format can visit the Ohio Administrative Code Official Website.
**This page is provided for informational purposes only and is not intended to serve as a professional interpretation of the law. If you are seeking a professional interpretation of any law or statute, we recommend you contact a laywer. If you are seeking legal services of any kind, we recommend that you contact a lawyer as well. We do not hold any law or legal degrees or certifications and do not claim to offer any type of legal services.