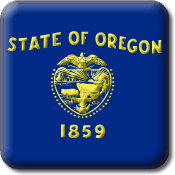 Oregon was, at one point, one of four US states exempt from PASPA and allowed to offer legal forms of state-licensed and regulated wagering. However, Oregon's time offering sports gambling was cut short as domestic wagering options like the sports lottery known as Sports Action, were forced to discontinue.
The state has yet to introduce legislation which would permit domestic full-fledged land-based or online sports gambling. However, state residents can legally place wagers through licensed and regulated offshore online Oregon sportsbooks. We explain how and what offerings licensed offshore sportsbooks can provide here.
Can I Legally Place Online Sports Bets In Oregon?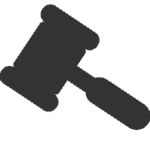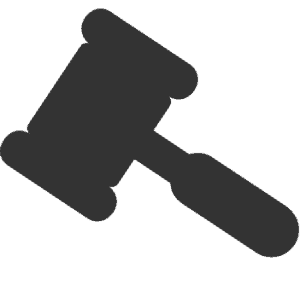 Currently, Oregon's gambling laws do not allow domestically based and licensed physical or online sports wagering. However, OR laws do not directly prohibit licensed offshore sportsbooks either making them legal avenues for OR residents to pursue. Federal laws also permit their use so long as the online sportsbook is licensed and regulated offshore.
Most Recommended Oregon Friendly Online Sportsbooks
This list contains the best available licensed offshore online sportsbooks perfect for Oregon bettors. Each one of these sportsbooks has been confirmed for legality and legitimacy through verifying their licensing and regulation outside of the US. Not only this, our team picked sportsbooks to recommend with the most competitive odds, widest betting selection, and lucrative bonuses.
Other Oregon Gambling Pages
Are There Any Domestic Online Sportsbooks In Oregon?
Not at this time, however, at one point Oregon offered a sports lottery. Oregon has yet to pass any modern sports gambling legislation since PASPA's removal mid-2018. However, Oregon could introduce sports gambling legislation in their 2019 sessions but lawmakers must come together to make a formal plan and bill.
What Is Sports Action?
In 1989, Oregon voted to approve Sports Action, a parlay betting system coordinated through the state lottery that offered lines on the NBA and NFL. However, at the time, major sports leagues were not supportive of this endeavor, resulting in Sports Action to eventually pull their NBA betting lines. In 2007, after the NCAA threatened to stop hosting events in the state, Oregon stopped its Sports Action offers entirely.
Why Was Oregon Exempt From PASPA To Begin With?
Oregon escaped the 1992 federal ban on regulated sports betting known as PASPA because Sports Action was already in effect. PASPA was written to only prevent states from passing new sports betting legislation after its effective date on Jan 1, 1993. States with existing sports gambling laws like Nevada, Oregon, Montana, and Delaware were permitted to keep them as part of their "exemption" from PASPA.
However, with PASPA in effect as of the beginning of 1993, no US states including those with existing sports gambling laws could pass new sports gambling legislation. There was a grace period for states to pass sports gambling legislation before the effective date but many states including New Jersey failed to pass legislation by the deadline.
With PASPA's recent repeal, Oregon has the option to vote in sports betting once again.
Has There Been Any New Sports Betting Legislation?
Not that we know of, Oregon has been relatively quiet when it comes to sports betting in the wake of PASPA's repeal. OR lawmakers could be investigating a way to reintroduce Sports Action or implement an online system and more sports gambling opportunities. We will not know until the 2019 legislative session begins.
Does Oregon Have Any Brick-And-Mortar Sportsbooks?
Due to the lack of legislation permitting state-licensed sports gambling operations, none are legally offered in the state. However, OR bettors can utilize licensed offshore online sports betting in the meantime. To wager domestically the state will need to introduce, legalize, and license these operations; legislation for OR sports gambling could be introduced during the 2019 session.
Do Offshore Sportsbooks Support Mobile Betting?
Yes, all of the sportsbooks recommended here offer mobile wagering through web-based applications, i.e. a mobile device's browser. Mobile sportsbooks host all the same betting lines, features, and wagering types without losing function. Each brand uses responsive design to translate their desktop platform to fit on any Apple, Windows, Blackberry, or Android mobile screen.
Do Licensed Offshore Sportsbooks Feature Bonuses?
Yes, multiple licensed offshore online sportsbooks offer bonuses and unique promotions to OR bettors. Common bonuses available are Match bonuses which is when sportsbooks match player deposits by a percentage. Other available bonuses offered are for live betting and mobile users. OR bettors can also find bonus options for other licensed offshore OR online bingo, OR online casinos, and OR online poker sites.
What Is Live Betting?
Live betting is a wagering type which offers in-game wagering options. These are usually provided for by licensed offshore online sportsbooks. Live bets are great for hedging losses, making last-minute bets, and earning additional winnings. Live bets change per game and nearly per minute providing fresh bets throughout the game.