USA Mobile Sports Betting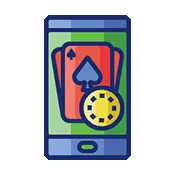 Sports betting is exceedingly popular in the United States, and most of the annual wagering handle is turned at mobile sportsbooks. These can be state-licensed domestic books or offshore books, and the American Gaming Association estimates that American bettors risk upwards of $150 billion on their favorite players and teams each year.
While more and more states are legalizing USA sportsbooks, the majority of US residents will find that overseas options are still their best bets. Each of the best offshore sports betting sites has a mobile-optimized interface perfect for modern devices like iPhones, iPads, and Android handsets and tablets, making it a breeze to wager on every game, every day. To learn how to enjoy legal, safe mobile betting yourself, read our brief guide and recommendations below!
Top Rated USA Mobile Sports Betting Apps For December, 2023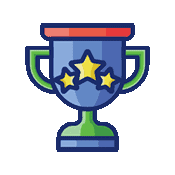 The list of the best sports betting websites is pretty small because only a handful of the hundreds of operators on the internet actually passes our rigorous vetting process. If you want the top mobile wagering experience combining ease of use with unparalleled security standards, these are the best sports betting books available.
For further analysis, our online gambling reviews page goes into depth about key features, pros, and cons for each of the brands listed below.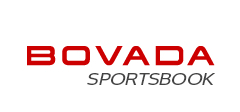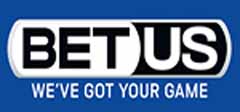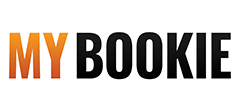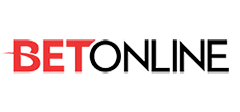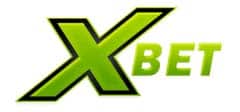 What To Look For In Mobile Sportsbook Technology
One of the most important aspects of your mobile US sports betting site is the kind of technology it uses. There are three main ways these sites employ their tech, and all three are critical to your overall wagering experience.
Data Encryption
Cutting-edge encryption is critical for any site that handles your money, and only the best online sportsbooks in the business utilize SSL and TLS security protocols to keep your private data safe and secure. If a site doesn't advertise its encryption standards, look elsewhere!
Sportsbook Software
Sportsbook software is critical because it takes a lot of backend processing to update lines in a timely manner and to confirm and catalog your bets in real-time. This is important for all wagering, but it's doubly important for live betting, which all major American sports betting sites offer. Also related to sportsbook software is casino RNG (random number generation) software that these sites use, all of which is developed by reputable groups like Realtime Gaming, Microgaming, Betsoft, and others.
Payment Systems
Obviously, a US sportsbook needs to have payment systems in place that cater to American bettors. All the top books have these, with each accepting most major credit/debit cards, bank wires, money orders, and cryptocurrencies like Bitcoin, Bitcoin Cash, and Litecoin (among others). A legitimate US mobile betting site will make it as easy as possible to get your account loaded up and get you paid out when you win.
Mobile Live Betting Options For USA Players
Live betting is not a uniquely American phenomenon, but it's fast becoming the most popular way to wager in the US, and the lion's share of the activity is done via the convenience of mobile. With live wagering (aka in-game betting or in-play betting), you don't have to have your picks in before the kickoff or tipoff or first pitch. Instead, you can bet on each game as it's being played, with spreads, totals, moneylines, and props all shifting dynamically in accordance with the ebb and flow of the contest.
Because mobile live betting is so immersive and compelling, it has been credited with increasing sports betting handle by several percent overall, and many fans and bettors are making in-game wagers a major part of their viewing experience.
Best Banking Options Available For Mobile Sports Betting In The United States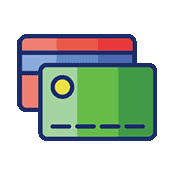 While most offshore iPhone sportsbooks and Android sportsbooks offer plenty of ways to fund your account (credit cards, debit cards, international gift cards, cashier's checks, money orders, bank wires, retail money transfers, etc.), our favorite method by far is Bitcoin (BTC) or another supported cryptocurrency like Bitcoin Cash, Litecoin, Ethereum, Chainlink, USD Coin, Cardano/ADA, Stellar, Ripple, and more. All major US books accept Bitcoin, while most sites will accept a selection of altcoins, as well.
If you're curious about how to get Bitcoin quickly, you may want to consider using an instant transfer service called Zelle. Most US players already have access to Zelle through their online bank accounts, and the Zelle-to-BTC process is quick, safe, and secure.
When gambling with an in-state sports betting site, you will have some additional banking options available to you, like PayPal or direct bank transfers. However, no current US-based sportsbook accepts Bitcoin or other cryptocurrencies at this time, giving offshore betting sites a major advantage in that regard.
FAQ'S Related To Mobile Sports Betting In The US
For the most part, offshore betting is totally legal for US players. There are no federal betting laws barring the practice at the individual level, and only one state bans online gambling outright: Washington. (However, even in WA, these laws appear to be unenforced, and in a generation of access, we've never heard of a single online sports bettor being cited, fined, or arrested for participation. Still, if you live in these states, you proceed at your own risk.)
Note: Currently, no major US mobile betting site operating overseas accepts New Jersey residents. While it is not illegal for NJ bettors to use these sites, the operators have complied with NJ legislators' requests that they pull out of the market at this time.
Mobile sports betting is safe provided you use one of the reputable services listed here. Remember, there are thousands of different online sportsbooks out there, and most of them are fly-by-night scams operating without any kind of regulatory oversight or licensing. As long as your USA sports betting site is legitimate and well-regarded with a long history in the industry, you can join and play with ultimate peace of mind.
While we prefer the Bovada sportsbook mobile experience to most other sites, that doesn't mean that it's perfect for all bettors. In fact, each of the top-tier sportsbooks we recommend have their own unique qualities, and bettors pick their favorite(s) based on a host of personal requirements.
As long as the site you choose offers state-of-the-art encryption and security, operates under a legitimate international license, and offers timely lines and guaranteed payouts, you can't go wrong.
As mentioned above, there are two types of US mobile sports betting apps: regulated state-based apps downloadable from the App Store or Google Play (Rivers Casino sportsbook app, Parx sportsbook app, etc.) and offshore sports betting web apps.
For the latter, those listed throughout this guide are your best options. However, if you live in a state with legal sports wagering, your best betting app will largely depend on the USA casino or sportsbook brand you prefer (or which is nearest to you).
That's easy: The best sports to bet on are the ones you enjoy most or are most knowledgeable about! After all, a bettor who is familiar with the sports in question will always win more money in the long run.
That said, most US-facing sportsbook sites will heavily favor the most popular sports in America, like the NFL, NBA, and MLB. Similarly, these sports will always have the most varied betting options and the biggest selections of odds and props on each game. In terms of sheer popularity, US bettors participate in NFL mobile betting more than all other sports combined.
Not really. Whether you bet on mobile or via desktop/laptop, the login process (as well as the sign-up process) will be largely the same. Simply type in your sportsbook's URL using the browser of your choice (Safari, Chrome, Edge, Explorer, Firefox, Brave, Opera, etc.), and you'll be taken to your account page. There, you will have access to every function regardless of platform.
Absolutely! All US sports betting sites have mobile-optimized versions of their betting boards, with every single wager offered regardless of what type of system you're using. You will get the same odds, lines, and props on every game of the day whether you use an iPhone, Android device, iPad, Windows computer, Mac computer, or Linux machine.
In addition to the above devices, most sportsbooks support any modern mobile, even if it's been deprecated or is otherwise unpopular in the marketplace. You can bet at US-based books with Blackberry devices, Windows Phones, Amazon Kindle Fire products, and more. As long as your mobile system has a modern HTML5-based browser, you can access your favorite sportsbooks anywhere you have an Internet connection.
Due to Apple and Google corporate policies, only state-licensed online sports betting sites can offer apps through the App Store or on Google Play, all of which must by law use geo-fencing technology to limit access to those physically inside the same state as the sportsbook they're using.
Offshore web apps from the sites listed on this page are not geo-fenced, require no special downloads or updates, and are just as safe and secure to use as native betting apps.
It is always a good idea to join multiple sportsbooks to shop lines for the best values on any given wager. This is especially true for those in states with legalized sports betting, as domestic books tend to skew their prices on hometown teams and local favorites.
For example, if you live in New Jersey and wish to wager on the NFL's New York Giants or Jets (who play in East Rutherford, NJ), you can expect much more expensive odds on these clubs if you use a local sportsbook app. Most offshore books take action from all 50 states, however, which negates this "home team" skew.
Domestic Vs. Offshore Mobile Sports Betting
If you live in a state that has legalized US-based sportsbooks, you will have no trouble wagering through these channels. For example, if you call Indiana home, Indiana mobile sports betting will be available through commercial channels. Similarly, if you live in Pennsylvania, PA mobile sports betting can be enjoyed through a number of local casino operators.
However, if you don't live in a state with local betting options, you won't be able to remotely wager at a William Hill mobile sportsbook or a Caesars Palace mobile sportsbook, as the Federal Wire Act prevents interstate betting. If this is the case, the best mobile sportsbook websites are going to be located overseas. Both options have their positives and negatives:
Convenient online access for in-state residents
Official iPhone/Android apps
Several banking options
Same-day withdrawals both online and in-person
State-regulated consumer protections
Expensive lines on in-state professional teams
Some states bar betting on in-state NCAA teams
Political, entertainment, and eSports betting typically not offered
Fewer international sports markets offered
Geo-fenced – US bettors must be in-state to access sportsbooks
Limited bonus options
No Bitcoin or cryptocurrency support
Most books open to residents of all 50 states
No geo-fencing – bet from anywhere in the USA!
All sites mobile optimized + browser based
No downloads or updates required
No home-town odds inflation on local teams
Easily shop lines across multiple sites
Bitcoin + other cryptocurrency support
Casino + racebook support
Most sites offer full casino, poker, and racebook
Some state residents excluded from some sites
Credit/debit deposits occasionally rejected
Same-day payouts limited to Bitcoin/crypto
No native App Store/Google Play apps
Not available to New Jersey residents