Rhode Island Online Bingo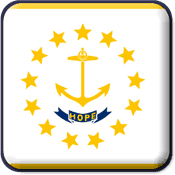 Legal online bingo for Rhode Island residents has seen an upward trend in the last few years, as have bingo games played at brick and mortar destinations in the state.  There are several bingo halls found throughout the state, and players can also enjoy legal online bingo games through licensed and regulated offshore bingo sites such as the ones listed on this page.
Since Rhode Island has not yet legalized any form of online gambling, domestic bingo sites are not yet available. The online bingo platform presents a new way of approaching the popular game and has grown in popularity enough to be considered a legitimate form of Rhode Island online gambling. This page provides insightful information for navigating the offshore bingo industry, what state and federal laws have to say, where to play, and more.
Playing Legal Online Bingo In RI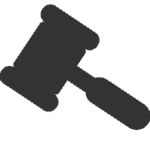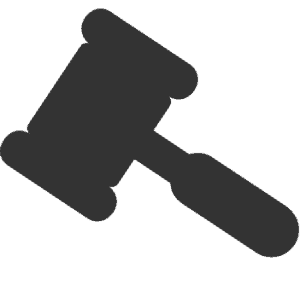 Online bingo is only legal in Rhode Island if it is played through licensed and regulated bingo site operators. Due to the lack of state-regulated online gambling options, offshore bingo sites remain the primary viable alternative for RI players.
If an online bingo site is not licensed by a respected international jurisdiction or legally operating within the state, then it is not considered a legal entity in accordance with RI gambling laws. There are no provisions in the state's gambling laws or in US federal gambling laws prohibiting US players from engaging in online bingo entertainment as long a the operator is legitimately licensed and regulated.
Top Sites For US Players To Play Online Bingo
The sites in the table below underwent a rigorous screening process by our industry experts who checked for licensing, regulation, and security validity, excellent customer support, good selection of bonuses and banking methods, and more.
Other Rhode Island Gambling Pages
Where Can I Play Bingo In Rhode Island?
There are only a couple of bingo halls listed for Rhode Island. These are the Rose of Faith Bingo in Johnston and Riviera Bingo Palace in Cranston. Other than these places, residents often travel outside the state to find brick-and-mortar bingo games. On the other hand, offshore online bingo can bring the convenience of bingo playing right at home for those players who dislike traveling.
What Is Automatic Bingo Card Ordering?
This is a feature found in some offshore bingo variations (for example, 30-Ball Bingo). With this system, the bingo card with the highest number of wins is put to the top. A colored-border system is used to point out how close each card is to be a winner. When you are playing with multiple cards at once, this system proves helpful.
Are There Other Helpful Features With Offshore Bingo Games?
One of the most helpful features is the use of an automatic dauber. Daubers are used to mark the matches associated with the balls called out during games. In online bingo, automated daubers sort through all of your bingo cards simultaneously, cutting down the time it takes to navigate through each card yourself.  This allows players the option of engaging in side games without missing any details of the bingo game.
Does Rhode Island Online Bingo Support Chat Games?
Yes, Bingo chat games are very popular amongst online players and are similar to the experience you would have in a brick-and-mortar game. A moderator will host mini-games inside the chat room while players wait for the next bingo round to start. These are just one example of the many side games available to users playing on licensed offshore bingo platforms.
Are Bingo Bonuses Available?
Yes, the licensed and regulated offshore bingo sites listed in this guide feature multiple bonuses for players. Often the first bonus made available is known as a welcome bonus which when redeemed automatically has the bingo site match the player's first deposit by a percentage up to a certain amount. You can also find bonuses for mobile games, account reloads, and other timely promotions.
The bingo sites we recommend all have a daily promotions or daily deals page that lists all the bonuses, promotions and deals for that day.  These can range from deposit match bonuses to penny cards, free cards or special promo rewards.  They change often so we suggest you check this page every time you visit.
Does Rhode Island Allow Charitable Bingo?
You can find charitable bingo games in Rhode Island, but they are only legal if conducted through properly licensed non-profit organizations. In these games, all proceeds go towards the non-profit group and there are no winnings taken. Players must be at least 18 years of age to participate in charitable bingo.