Rhode Island Online Gambling Laws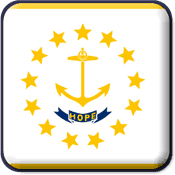 While Rhode Island does not host a plethora of gambling entertainment within its borders, they are progressive enough in their stance on gambling to have recently passed legislation to all state-regulated sports betting entertainment.  The state also boasts several brick and mortar casinos, bingo halls and pari-mutual wagering opportunities.
This page focuses on Rhode Island gambling laws and is designed to inform you of what is both, currently and potentially legally available and illegal in accordance with state and Federal gambling regulation.
Other Rhode Island Gambling Pages
Does Rhode Island Have Online Casino And Poker Gambling?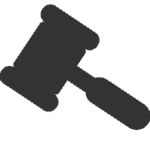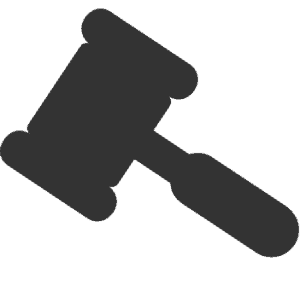 Rhode Island has yet to put forward any legislation that would legalize online casino or poker gambling. The US Department of Justice provided clarification on the Federal Wire Act in 2011 and in 2018 which deemed the law to only apply to online sports wagering.
The application of the Wire Act has since changed again due to the repeal of PASPA and the law now only prohibits individual states from accepting sports bets across state lines from either domestic or foreign sources.
These changes have allowed states to choose to implement legal online casino and poker gambling legislation via voter referendum.
What Is The New Sports Betting Law In RI?
In 2018, Rhode Island passed legislation that would introduce single-game wagering in 2 brick-and-mortar casinos, those being the Twin Rivers casinos in Lincoln and Tiverton. The lottery will facilitate sports betting in conjunction with the casinos and split revenue accordingly. 51% of the money will go to the state, 32% will go to the vendor, and 17% goes to the casino.
Is State Regulated Online Sports Betting Available In Rhode Island?
Not yet, but there are provisions for online sports betting in the current legislation. It will likely take time for the online portion to develop and launch, but residents will be able to access land-based sports betting in the meantime.
What About Mobile Wagering?

The sports betting legislation follows Mississippi's footsteps in that on-site mobile wagering will be allowed at the two casinos. This means players must download the app and register in person. From there, they can only place mobile wagers from inside the casino. Offshore online gambling sites offer web-based applications to facilitate mobile wagering on their platforms.
Are Daily Fantasy Sports Legal In Rhode Island?
There was legislation issued that made DFS gambling officially legal in Rhode Island back in 2016. Therefore, RI Lawmakers view DFS as a legal gambling activity and allow big-name operators such as FanDuel and DraftKings to accept RI residents.
How Does Offshore Gambling Fit Into The Local Statutes?
Offshore gambling operators are considered legal if they are licensed and regulated by international jurisdiction. Rhode Island does not have any laws deeming licensed offshore gambling sites as illegal. For residents, licensed offshore casino, poker, and sports betting sites provide the primary viable and legal option for online gambling as of now.
Rhode Island Gambling Laws FAQs
How Is Rhode Island Able To Pass Sports Betting Laws?
PASPA, the long-standing ban on state-regulated sports betting, was repealed in May 2018. This freed up states to pass legislation should they choose to do so. Rhode Island was one of the states that acted quickly in the wake of the SCOTUS decision by passing sports gambling legislation.
When Is Rhode Island Sports Betting Expected To Launch?
Lawmakers were eyeing October as its release date for brick-and-mortar sports betting options at the 2 Twin River casinos. However, the state has yet to launch its sports gambling offers as of early November and state officials say Rhode Island's sports gambling launch is still several weeks away. Hopefully, the state will launch its sportsbooks by the end of 2018, in the meantime players can utilize the offshore online sportsbooks we list in this guide.
Is There Any Chance Of Online Casino And Poker Legislation?
Possibly, while Rhode Island's demand for online gambling isn't as high as it is in other states, online sports betting will probably be the first Internet gambling form made available due to enacted legislation. As of now, lawmakers have yet to hold any serious discussions regarding regulated online casino and poker gambling.
Will I Be Arrested For Using Offshore Sites?
If you are using a licensed and regulated offshore gambling vendor, you are not in violation of any gambling laws. Our research has not indicated any cases of RI residents being arrested or prosecuted for using licensed offshore gambling sites.
How Do Federal Laws Tie Into Online Gambling?
The Federal Wire Act prohibits US-based online sportsbooks from conducting interstate betting. Many states have included online sports betting in their new legislation, meaning there isn't much worry regarding this law (it may soon be repealed). The UIGEA serves more as a regulator of financial transactions with illegal gambling sites. It can make online transactions difficult, but it doesn't make them illegal.