Rhode Island Online Poker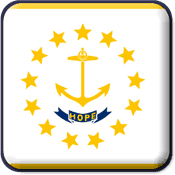 Rhode Island online poker is solely available through licensed offshore gambling sites since the state hasn't authorized the opening of any domestic poker online sites at this time.  The Twin River hosts Rhode Island's most popular domestic poker room.
Here you will find information about the legal poker gambling options online and offline that are available for RI residents and visitors. You will also find recommendations for the top rated offshore poker sites that are legally available to Rhode Islanders as well as a look at the legalities involved and potential changes to Rhode Island's poker market.
The Legal Status Of Online Poker In RI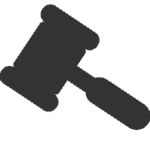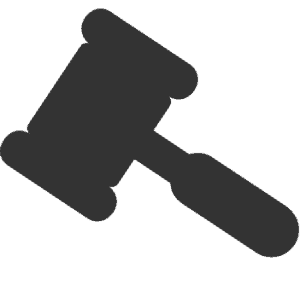 Rhode Island gambling laws do not contain any information regarding domestic online poker gambling. However, the option is on the table thanks to a 2011 Department of Justice clarification on the Federal Wire Act allowing individual states to determine the legal status of online casino, poker, and lottery gambling.
Lawmakers have yet to push anything forward to support state-regulated online poker, so you will not find any domestic online poker sites in Rhode Island at this time. Nonetheless, state laws do not mention anything about licensed offshore poker sites being illegal for RI residents. The same is true regarding US federal gambling laws, hence offshore online poker is not prohibited by law.
Best Offshore Sites Hosting Online Poker In Rhode Island
The list below comprises our top recommendations for offshore poker operators, each of these sites were vetted for licensing and regulation standards, and accept Rhode Island residents. These sites have longstanding reputations as reliable, high quality, and secure platforms for online poker.
Other Rhode Island Gambling Pages
Important Terms In Online Poker
Buy-in: the amount of money required to sit in at a specific poker table. Most games have a specific minimum buy-in established.
Call: matching a bet amount during a poker round; an alternative option to folding or raising.
Flop: 3 cards dealt together after the pre-flop round; found in games like Texas Hold 'Em and Omaha.
No Limit: implies a game in which players can bet all their chips during their turn; as opposed to limit poker where only certain bets can be placed.
River: 5th or last card in a community game such as Texas Hold 'Em or Omaha
These are just a few terms to know when playing online poker.
How Do Poker Tournaments Work With Offshore Sites?
Poker tournaments function in several ways based on the type of game you wish to play. Most offshore poker brands offer Texas Hold 'Em, Omaha, and Omaha Hi/Lo tournaments with no-limit, pot limit, and fixed limit formats. These tournaments run on a daily/weekly/monthly basis and prizes typically include cash rewards and in some cases, seats at real poker tournaments in land-based casinos.
Can Residents Find Brick-And-Mortar Games In Rhode Island?
There are only three casino locations in Rhode Island. Residents can find land-based table games in these venues. You will find some poker variations like 7-Card Stud, Texas Hold'em, and Pai Gow Poker in both fixed limit and no limit games at these venues.
Has Rhode Island Penned Any Legislation For Online Poker?
When the DOJ ruled that the Federal Wire Act only applied to online sports betting, states could push out legislation which would legalize domestic online poker and casino sites. After the decision, RI Lottery Director Gerald S. Aubin believed the state should explore the possibilities of domestic online poker and its implications regarding state revenue. However, no further action was taken after the exploration period.
Our guides to RI online casinos and RI online sportsbooks will also discuss legislation that could make domestic online betting in Rhode Island a possibility in the near future.
Possible Interstate Compact For Poker With Delaware
Only a handful of states have passed online poker legislation, Delaware being one of them. Since Delaware neighbors Rhode Island, there was speculation that Rhode Island could partner up with Delaware in forming an interstate network with their residents for poker player pools. If Rhode Island does eventually pass legislation with online poker, expect residents to be able to play opponents from other states like Delaware.