Rhode Island Online Sports Betting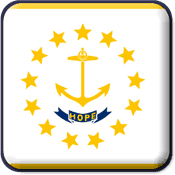 Rhode Island passed legislation legalizing sports gambling and launched domestic sports betting on November 26, 2018. Online sportsbooks launched shortly after the initial launch, and now residents are permitted to bet on their favorite teams through licensed offshore sportsbooks and state-regulated services if signed up through one of the local casinos.
Popular online sportsbooks host betting lines from popular leagues and teams in the NFL, NBA, MLB, NHL, and NCAA, as well as many leagues and events at the international level. This page, tailored for Rhode Islanders, will detail helpful information and recommendations for online sports betting.
Are Online Sportsbooks Legal In Rhode Island?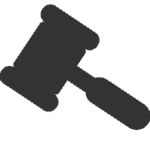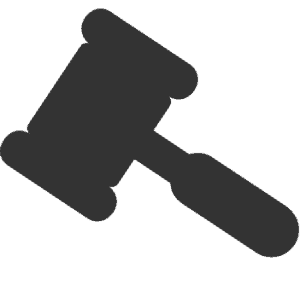 In Rhode Island, players can legally use offshore sportsbooks or domestic online sportsbooks to bet on sports if the destinations are licensed and regulated. As long as the offshore gambling site is backed by a respected international jurisdiction, it falls within legal parameters accepted by Rhode Island.
Rhode Island gambling laws do not prevent or restrict licensed offshore sportsbook betting. This allows players to safely and legally gamble on sports in the state.
Since the 2018 repeal of PASPA opened the door to state-regulated sports betting, Rhode Island was one of the first states to pass legislation that allows the launch of a domestic sports gambling industry. There are provisions within the state's legislation to afford for online sports betting, though a timeline for launching such an initiative has not yet been disclosed.
Best Available RI Friendly Offshore Sportsbooks
The sportsbooks listed below are 100% legal by Rhode Island standards as they are licensed and regulated offshore. These sportsbooks also have a strong security profile, reliable customer service, generous bonuses, and US-friendly banking methods as determined by our team of leading industry experts. Each of them provides a high quality and enjoyable betting environment.
Other Rhode Island Gambling Pages
Did Rhode Island Legalize Domestic Online Sports Betting?
Yes, Rhode Islanders can bet on state-regulated sports online after they register at a domestic casino. Only residents who register in person can bet online with the state sportsbooks. Other sports bettors are limited to offshore sportsbooks.
Where Will I Be Able To Place Bets In RI?
The state lottery regulates betting lines at both Twin River casinos within Rhode Island. IGT, the group behind the state's lottery platform, is spearheading the initiative in conjunction with these land-based gambling venues. It is possible that the lottery will eventually open up betting options to standard tickets found in gas stations and other lottery retailers.
Which Teams Can I Bet On?
Rhode Island does not have any major sports franchises, however, this does not mean residents are without betting options. You can wager on any major sports teams in the NFL, NHL, MLB, and NBA franchise. There are also NCAA betting lines available as well as international sports/league such as Rugby, Cricket, FIFA, and more. You will find lines on tennis, golf, boxing, MMA, and the Olympics, among others.
Can I Place A Wager During A Live Sporting Event?
Yes, our recommended offshore sportsbooks allow bettors to place wagers during the course of a sporting event, otherwise known as live betting and live in-play betting. Live betting has its own section within the online sportsbook and has unique rules for each betting category.
Live betting odds will update in real time based on how a certain game is going and allow players to either maximize their winnings or hedge losses by adjusting bets mid-game.
How Do I Read A Sports Betting Line?
A common example of a sports betting line is something like this:
New England Patriots -14.5 (-180), Miami Dolphins +14.5 (+300)
New England Patriots (-200), Miami Dolphins (+350)
New  England Patriots Ov 34.5 (-100), Miami Dolphins Un (+300)
There are 3 different lines to pull out—the point spread, money line and total. You also pay attention to the negative (-) sign which indicates the favorite, the positive (+) sign which indicates the underdog and their corresponding odds. In a -180 scenario, you must wager $180 to win $100. In a +300 scenario, a $100 wager could net you $300.
How Do I Claim A Sportsbook Bonus?
Depending on where you are placing your bet, you can claim a sportsbook bonus by simply selecting from the options or through entering in the appropriate promo code, which can be found in the bonus section of the site usually in the form of additional funds given or risk-free bets.
Most brands offer welcome bonuses specifically applicable to their sportsbook, however, pay attention to the minimum and maximum deposit requirements in order to claim the bonus once you withdrawal winnings. Bonuses are also available for RI online casinos, RI online poker sites, and RI online bingo halls.