South Carolina Online Bingo
South Carolina may be a conservative gambling state, but it is home to many different land-based bingo halls. However, these bingo halls do not have their own websites, and the state does not offer any regulated bingo gambling sites of their own nor has the state introduced legislation to do so.
Luckily for residents of the Palmetto state, there are offshore online options. This guide provides helpful information to better understand online gambling and online bingo.
Is Online Bingo Considered Legal In South Carolina?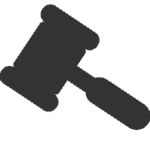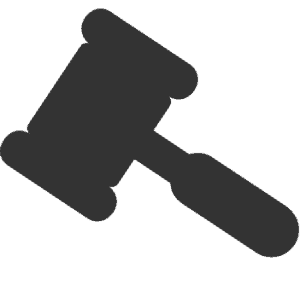 The only type of online bingo considered legal in the state is through offshore gambling sites that are licensed and regulated by in an international jurisdiction. According to South Carolina gambling laws, there is no mention of these offshore sites as being illegal. The state has yet to legalize any domestic regulated online bingo operators leaving offshore operators as the only legal option.
Where To Play Legal Online Bingo In South Carolina?
You can find several different online bingo games through the offshore gambling brands listed below, these brands are the best available gambling sites that accept South Carolina residents. Each site is considered a legal operator based on their status as licensed and regulated vendors located outside of the US.
Other South Carolina Gambling Pages
Are There Land Based Bingo Games In South Carolina?
South Carolina may be lacking in terms of traditional brick-and-mortar casino environments, but the state has a flourishing land-based bingo scene. You may not find all the same features in a physical bino hall as you would on offshore sites in terms of selection, but these are legal and local options. Some of the more well-known bingo establishments in South Carolina include:
Carolina Bingo – Columbia, SC
North Myrtle Beach Bingo – Longs, SC
Bingo Charleston Highway – West Columbia, SC
Bingo Greer – Greer, SC
Westside Beach Bingo – West Columbia, SC
Surfside Beach Bingo – Greenville, SC
Shamrock Bingo – North Augusta, SC
How Is Bingo Classified In South Carolina?
There are six different groups of bingo in South Carolina—Class AA, B, C, D, E, and F. Each class has their own license conditions, application process, etc. The Department of Revenue's Bingo Licensing and Enforcement group oversees the local SC bingo market.
What Types Of Games Do Offshore Bingo Sites Have?
There are multiple bingo game types available to South Carolina residents. These include variations like 80-Ball and 90-Ball and also themed games. One unique element of licensed offshore sites are the side games offered to players and unique online features.
What Are Bingo Side Games?
There is more than meets the eye with offshore bingo games. Side games take place between game rounds and can consist of secondary bingo games, slot games, and more. Other side games take place inside of the game chat rooms. Game moderators will initiate a side game in the chat lobby for players to entertain themselves in between rounds.
Will There Be Domestic Online Bingo Sites In SC?
If South Carolina passes any new gambling laws introducing online casinos, bingo could be included within the game selection. It could also be included in some type of online lottery scheme, as has happened in other states.
Do Offshore Bingo Sites Come With Bonuses?
South Carolinians can access multiple bonuses to help out with their online bingo play. Welcome bonuses, match bonuses, and reload bonuses are among the most common and match player deposits by a set percentage. You can claim a bonus by typing in the corresponding promo code upon making your deposit (promo codes are found on the bonus page of the website).
For players looking to maximize their bonus options check out our similar guides to SC online casinos, SC online poker, and SC online sportsbooks to see how you can claim a bonus for playing those services.
Will I Get In Trouble For Playing Licensed Offshore Bingo?
Our team of online gambling analysts has not uncovered any sort of cases of SC residents getting in legal trouble for using these sites. If you are using a licensed and regulated offshore bingo site, you are not violating any laws.