South Carolina Online Poker
South Carolina domestic poker options are scarce as residents have limited access to riverboat casinos offering only a handful of poker tables. South Carolina online poker options do not include any type of state regulated poker sites at this time.
The primary way residents can legally access online poker is through licensed and regulated offshore poker sites that operate legally within the industry.  These sites hold legitimate licensing and compliance credentials provided by a respected governing jurisdiction within a region that has specifically legalized online poker.
This page takes a look at the legal status of online poker in South Carolina, what legitimate options are really available and what to expect when playing poker online.  We will keep this guide up to date regarding any changes to the legal landscape and poker gambling marketing in SC.
Can I Legally Play Online Poker In SC?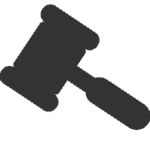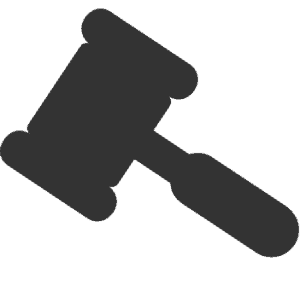 At this time it is not legal to own or operate an online poker site within the borders of South Carolina.  This is because SC lawmakers have not passed any legislation allowing state regulated online poker to exist.
The South Carolina government does not prohibit online poker gambling if it is played through a licensed and regulated offshore casino. South Carolina gambling statutes do not criminalize offshore poker gambling nor do any existing US federal gamlbing laws.
Top Rated Online Poker Sites Serving South Carolina Residents
The table below provides the best available offshore online poker sites which are 100% legal thanks to their licensing and regulation protocols in place. All of these online poker sites welcome SC residents and provide the most secure and reliable virtual poker rooms.
Other South Carolina Gambling Pages
Where Can I Play Poker In South Carolina?
There is a riverboat casino known as the Big M Casino in Little River. This venue has a couple of poker tables offering three-card poker games. Poker games can only be played once the boat reaches international waters.
Is Social Poker Allowed In South Carolina?
Social poker is not allowed in South Carolina. In fact, there have been instances of people being arrested for hosting and participating in social poker games. SC law enforcement heavily crackdowns on no rake home games.
Has Anyone Ever Been Arrested For Poker In South Carolina?
Yes. In 2006, a poker game at a house in Mount Pleasant was raided and 23 people were arrested as a result. Several players copped to the charges and settled with fines, but Bob Chimento and four others took the case to trial.
They felt as if they were being bullied by the South Carolina government for merely playing poker at their house. The case dragged on for three years and a circuit judge overturned their ruling by stating poker was a game of skill. However, the SC Supreme Court overturned that ruling and clarified that all poker forms are considered illegal in the state.
Online Poker Tournaments
The number of tournaments varies based on the site you use. There are often daily tournaments, weekly tournaments, and monthly tournaments, all of which are tracked through player leaderboards. Tournaments have a variety of buy ins, typically include Texas Hold'em and Omaha games among others, and offer a host of promotions, contests, and qualifiers for live events.
Are There Any Tribal Poker Rooms In South Carolina?
No. The Catawba tribe attempted to introduce gambling back in 2006, but they were quickly snuffed out by the South Carolina Supreme Court that deemed their gambling operations as a violation of state law. The state offers no true casino venues, tribal or commercial.
How Do Online Poker Bonuses Work?
Online poker sites often provide deposit match bonuses, mobile bonuses, tournament promotions, and more. Match bonuses can come in the form of welcome bonuses and reload bonuses which match a player's deposits with additional funds up to a certain value. Poker bonuses are disbursed incrementally, i.e. the more hands you play, the more of the bonus amount you accrue.
Can I Play More Than One Hand At Once With Offshore Sites?
Yes, licensed offshore poker operators offer players unique features such as multi-hand and multi-table options as well as speed play games. This allows individuals to play many more hands per hour and for players who use poker to make a living, this makes a huge difference. It also allows casual players to get in many hands in a short period of time, making the most of their gaming session.
Do These Sites Support Mobile Poker?
Yes, mobile poker can be found through the web-based applications that work with multiple iPhone and Android devices. There is no native app download required because you can access these sites from your mobile browser. At this time, be sure to look out for special bonuses reserved for mobile poker players.
South Carolina players looking for other mobile wagering options should see our similar guides to SC online sportsbooks, SC online casinos, and SC online bingo.