South Carolina Online Sports Betting
South Carolina currently has no domestic sports betting options currently available in the state, but there are numerous offshore online sportsbooks that accept SC residents. The Palmetto State has the authority to legalize state-regulated sports betting entertainment but has not made any moves to do so.
This page is specifically designed to provide information concerning South Carolina online sportsbooks that are legally sanctioned to operate offshore.  We provide insight into bonus offers, what sports you can bet on, available bet types, and much more. It is our desire that you leave this page equipped to make informed decisions regarding your level of involvement in SC online sports betting.
Is Online Sports Betting Legal In SC?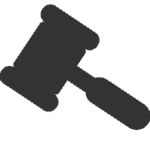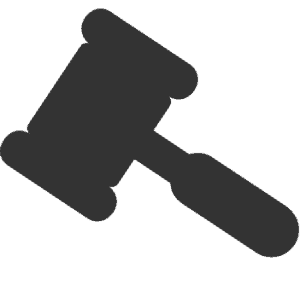 At this time, licensed and regulated offshore sportsbooks are the only legal source for online sports betting in South Carolina. South Carolina has not taken any action towards legalizing state-regulated sports wagering yet, despite the overturning of PASPA in 2018.
Licensed offshore sportsbooks do not violate any of South Carolina's online gambling laws or any US federal gambling laws.  Should state lawmakers determine to expand the range of gambling entertainment in South Carolina to include sports gambling, we will update this page accordingly.
Our Recommended SC Online Sportsbooks
Below is a table made up of our team's picks for top-rated and secure offshore sportsbooks which accept South Carolinians. Each of these sportsbooks is guaranteed to be both licensed and regulated, as well as, feature betting lines for all your favorite teams and other leagues you may not be so familiar with.
Other South Carolina Gambling Pages
Are There Any Major Sports Teams In South Carolina?
South Carolina lacks a major professional franchise but does share affiliations with their neighbors in North Carolina. The Carolina Panthers (NFL), Carolina Hurricanes (NHL), and Charlotte Hornets (NBA) are all close within proximity to South Carolina. To further explain, South Carolina is more of a college sports state with 2 dominant schools in the NCAA - USC, and Clemson.
The USC Gamecocks
The University of South Carolina has a strong SEC program. Baseball is arguably their best sport, as the USC Gamecocks ran the College World Series for a while back in the early to mid-2000s. Their football program has come a long way and is close to being a serious competitor in the SEC.
Clemson's ACC Dominance
Clemson has been the breakout team in the ACC for several years now. They would've had multiple football championships if not for Alabama, but Clemson still managed to win one over the Crimson Tide. Although the ACC is getting tougher, Clemson is expected to remain a force for years to come.
Can I Bet On Teams Outside Of South Carolina?
The online sportsbooks featured on this page allow residents to bet on any team they would like to in any US or international professional, amateur or collegiate league that is covered in the lines. Along with the most popular sports, you will find betting lines for teams that play cricket, rugby, eSports, water sports, and more.  Betting lines are updated along with the season fixtures throughout the year for both domestic and international sports.
How Do I Read A Betting Line At A Sportsbooks?
The key components to look out for in a betting line are the signs and numbers associated with each sign. A (-) sign indicates the favorite while a (+) sign indicates the underdog. When you see -200, it takes $200 to win $100. When you see +300, a $100 wager will win you $300.
What Types Of Bets Can I Place At Online Sportsbooks?
Depending on the season, games available, or type of sports being wagered the available types of bets will change. Not all sportsbooks will offer the same betting options but for the most part, licensed offshore online sportsbooks will offer futures, money lines, point spreads, prop bets, and more. To find what kinds of bets can be placed on a sport in particular, choose a brand from our recommended table and view their betting lines available.
Is Live Betting Offered Through SC Online Sports Betting Sites?
Licensed offshore online sportsbooks geared toward SC bettors offer live betting options. Live betting allows players to wager during a game on a number of outcomes. These types of bets can be used to hedge losses or provide additional winnings to a player's previously made bet-slip.
Can I Place Bets From My Mobile Phone?
While South Carolina offers no online sportsbook options, licensed offshore online sportsbooks provide mobile wagering capabilities. Players can use their mobile browser to go onto a licensed offshore online sportsbook's site, from there players can log on, select the game they would like to wager on, and place their bets.
The sites we recommend do not require players to download any native software. Mobile wagering from licensed offshore online sportsbooks is compatible with Windows, Blackberry, iPhone, and Android devices. Features and navigation quality are not lost when using a mobile device to access a licensed offshore online sportsbook.
Has South Carolina Passed Any New Sports Betting Laws?
South Carolina was close to passing a widespread gambling bill which would introduce more casino, poker, and sports gambling options. however, the bill never made it through before the end of the legislative session.
Can South Carolina Residents Receive Sportsbook Bonuses?
Yes as offshore sportsbooks have multiple bonus types available for bettors to use. Newcomers can take advantage of a welcome bonus, which matches a player's initial deposit by a specified percentage up to a maximum value. Other sportsbook bonuses are for live and mobile betting lines, referral bonuses, and some brands even offer risk-free bets and daily promotions.
Will South Carolina Tackle Sports Betting In 2019?
Possibly. However, since South Carolina is such a conservative state, it is hard to determine where they are in the gambling reformation process. In fact, there are no existing casino properties to host sportsbooks if it were allowed, meaning new venues would have to be developed. That is a tall order for a state that is already aversive to gambling.
What Other Gambling Options Are Available In South Carolina?
South Carolina does not offer much in terms of domestic gambling due to local aversions regarding the vice but players looking for additional options online should check out our specific guides to SC online poker, SC online casinos, and SC online bingo.