South Carolina Online Gambling Laws
Whether you live in or are visiting South Carolina, if you enjoy participating in gambling entertainment, then this guide will provide you with valuable information concerning the legality of both land-based and South Carolina online gambling opportunities.
While the state is very conservative and not looking to allow commercial or tribal casinos anytime soon. South Carolina Gambling Laws permit Casino Cruises which offer casino-style gambling opportunities, however, the inland gambling options are limited to only video lottery and bingo.
Domestic online gambling has not yet made its way to the state, however offshore online gambling is legally allowed.
Other South Carolina Gambling Pages
Important Definitions Contained In South Carolina Gambling Laws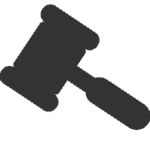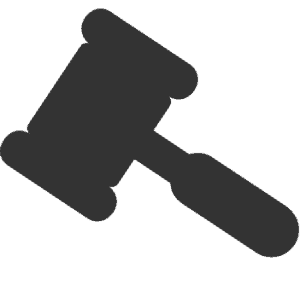 South Carolina's gambling laws do not contain a specific definition of betting, gambling or wagering. In short, any type of betting is prohibited. Playing certain games, especially games using cards, dice or gaming tables is illegal even if there is no gambling. In fact, it is illegal to play any type of games on Sundays. Anyone who permits games to be played in-house on a Sunday can be ordered to pay a fine of $50.
Anyone who sets up, keeps, or uses any gaming table or any device or machine used for gambling except the games of bowls, billiards, draughts, chess, and backgammon will be charged with keeping unlawful gaming tables. Anyone convicted of keeping unlawful gaming tables can be fined anywhere between $200 and $500 and the authorities can seize all money involved in an illegal gambling activity.
South Carolina Online Gambling Laws
South Carolina gambling laws are silent concerning online poker and online gambling in general. This means that it is not legal to operate an online gambling site within the state. It also means that there is no state or federal law which prohibits players from participating in legally licensed and regulated gambling sites  operating offshore.
There are some secure, legal, and reputable South Carolina online sports betting sites, poker rooms and casinos which welcome players from SC, and have actually been servicing players from the USA for years. These sites are legitimately licensed by a governing offshore jurisdiction which has specifically legalized online gambling within their respective territories.
Looking at the History Of Gambling Laws In South Carolina
In the later 1700s and early 1800s, settlers used to bet on cockfighting and dog fighting events. Betting on sports events like horse racing, boxing, wrestling, target shooting, and even rat fights was common during that time. During the mid-1900s the state started to enact laws to curb gambling.
During the 1970s and the 1980s, many establishments across the state began to take advantage of a minor technicality in the law and began installing video game machines. The South Carolina Supreme Court in a 1991 judgment sided with the establishments and held that video game machines didn't break the laws.
The state retaliated by imposing restrictions on the machines and increasing the tax. This did not affect the popularity of the machines and by the end of the decade, there were over 30,000 video poker machines located in 200 video poker parlors, bars, and taverns. However, in the year 2000, the Supreme Court declared video poker unconstitutional thus removing them from SC.
South Carolina Poker Gambling Laws
South Carolina gambling law does not contain an exception for home poker games. In fact, social poker games where a house hosts the game and gambling takes place is prohibited in South Carolina. However, in 2010 the State Assistant Attorney General testified in the state Supreme Court that the prohibition on poker does not apply to Friday night poker games or the penny ante poker games.
Many poker players are under the impression that the 2011 Black Friday DOJ seizure of several prominent, USA friendly online poker sites means that playing online poker is not legal. That is not the case, at least not the case anymore as the DOJ ruled offshore online poker legal for US residents to participate on.
The UIGEA bill of 2006 does not prohibit playing online poker either. Its purpose is to regulate how online gambling transactions can be processed and was designed to protect players and operators from fraud, money laundering, and other illegal financial practices. The UIGEA targets operators and payment processors to ensure transactions are processed according to the law. It does not target or address players in any way, and in the Black Friday investigation, there were no players targeted in any way.
There are currently no federal laws that prohibit or criminalize playing online poker hosted from an offshore location. For those who are interested in participating in an online poker platform, there are a handful of reputable, secure and legally licensed South Carolina online poker sites which are regulated and located outside of the United States.
South Carolina Charitable Gambling Laws
South Carolina is extremely conservative when it comes to legalized gambling. Charitable bingo and the state lottery are the only forms of legalized gambling in the state. Water-based casinos exist in the state but are limited in their game selection. There are also a few legally licensed and the regulated USA friendly offshore South Carolina online bingo sites which offer a unique take on the bingo gaming venue.
In 1996, SC legalized charitable gambling when it passed the Bingo Tax Act. However, to date, bingo remains the only form of legalized charitable gambling in the state and only licensed nonprofit organizations can hold charitable bingo events. Certain types of gambling machines can also be used by licensed nonprofit organizations for charitable gambling under certain circumstances as long as they don't give out more than $125 in prizes per day.
South Carolina Gambling Laws Concerning Greyhound and Horse Racing
Technically speaking, greyhound racing is legal in South Carolina. But there are no greyhound racing tracks in the state. There is also no horse racing track in the state that is still active and off-track betting is illegal. This makes South Carolina's pari-mutuel industry a moot point.
South Carolina Brick and Mortar Casino Gambling Laws
There are no casinos in South Carolina. However, the state has two casino cruise ships located in the Myrtle Beach area. Both ships offer live poker, video poker, slot machines and table games including craps, blackjack, roulette, three card poker, four card poker and let it ride. Casino games are offered only after the ships enter international waters.
South Carolina State Lottery Gambling Laws
In November 2000 the voters established the state lottery. In most states, the lottery is called the state lottery but in South Carolina, it is called the South Carolina Education Lottery. The lottery began selling tickets in January 2002 and is currently a member of the Multi-State Lottery Association.
South Carolina Gambling Laws
Individuals who are interested in reviewing the state gambling laws and statutes in their original context and entirety can visit the Source: South Carolina Legislature Online for direct access to the official documents.
**This site is intended for informational purposes only. It is not equipped to provide any type of legal services, advice, or professional interpretation of any law or statute.
If you are seeking legal services of any kind, we suggest that you contact an attorney.
South Carolina Gambling Law FAQS
Did South Carolina Attempt To Pass A New Gambling Law?
Yes, South Carolina recently attempted to push H3102 through the state House of Representatives. The bill was all-inclusive and would have introduced brick-and-mortar casino, poker, and sports betting options. the bill, however, failed in the House committee.
Did This Legislation Include Online Gambling?
State-regulated online gambling options were once part of this bill, but the clause was removed at some point in an effort to get the framework through before the legislative session ended. Therefore, the bill which officially stalled has no attached online gambling provision.
What Happened To The Bill?
Lawmakers couldn't reach an agreement on a draft of the bill that could be sent through. After some time, the legislative session ended and the window of opportunity closed, thus tabling the bill for future consideration if it were reintroduced.
Will South Carolina Tackle This Issue Again?
Most likely. Now that the state has the option to introduce state regulated forms of a casino, poker, and sports gambling, the state will attempt to reintroduce the idea during the next legislative session. Once the reelections are sorted, state politicians can focus on these issues. Online gambling can provide much-needed tax revenue to various SC programs and infrastructures.
What Is Holding The Legislation Back?
South Carolina is a conservative Bible Belt state. Gambling, in particular, is not looked upon in a positive light by most lawmakers, making any pro-gambling legislation difficult to pass. Perhaps the state will be more inclined to pass gambling laws once they see how successful it is in other states in terms of tax revenue.