Tennessee Online Gambling Laws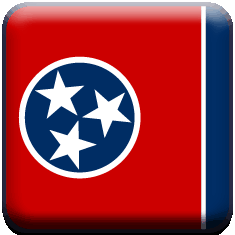 Tennessee's online gambling laws are nearly nonexistent except for sports betting. The state has yet to offer any domestically based and licensed gambling forms and has yet to introduce bills that would legalize online casino gambling or poker. Online sports betting is expected to launch in early 2020.
This guide will clarify TN's domestic online gambling laws and what online gambling options state residents can legally use, as well as, recommendations for legal sites.
Gambling Definitions and Violations Per Tennessee Gambling Laws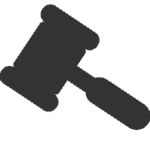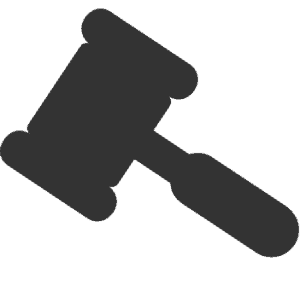 Under Tennessee gambling law betting anything of value on anything that involves an element of chance, however minor, amounts to gambling. The law adopts an "any-chance" approach to defining gambling and encompass most forms. Individuals found participating in illegal gambling faces a misdemeanor offense.
Tennessee gambling laws also offer a broad definition of gambling devices which allows local law enforcement officers to confiscate any equipment used for illegal gambling. Under Tennessee gambling law, knowingly investing in, financing, owning, controlling, supervising, managing or participating in a gambling enterprise is a felony offense.
Other Tennessee Gambling Pages
History of Gambling in Tennessee
In the late 1700s and early 1800s, gambling was an important part of Tennessee culture. Poker and wagering games were immensely popular and gambling continued to flourish until the 1900s - when prohibition struck. Gambling began to be frowned upon during the US Prohibition Era along with other vices. Soon all forms of gambling in TN, including charitable gambling games, were prohibited.
However, horse race betting continued to remain legal in TN but since the state could not fiscally manage the tracks, the tracks shut down and with that, all legal physical wagering opportunities disappeared.
Tennessee Charitable Gambling Laws
Most forms of gambling were illegal in Tennessee until 1971 when the state legalized bingo as a form of charitable gambling. However, in March 1989 the Tennessee Supreme Court ruled that bingo is an unconstitutional and unauthorized charitable game.
In 2002, a constitutional amendment allowed certain non-profit organizations to hold one fundraising gambling event a year. As a result, the Tennessee Charitable Gaming Implementation Law was passed. The same constitutional amendment also authorized the establishment of the state lottery.
Cakewheels, cakewalks, raffles, and reverse raffles can be offered as part of a charitable gambling event but not bingo. Only organizations that gain permission beforehand and are approved by a two-thirds vote of the General Assembly each year can conduct charitable gambling events.
What Do Tennessee Gambling Laws Say About Online Gambling?
Tennessee gambling laws do not specifically address the issue of online casino gambling or poker. Without legislation authorizing any state-regulated or licensed domestic online gambling operations, accessing state-based gambling sites is considered illegal for participants and operators. It wasn't until 2019 that Tennessee finally passed online sports betting laws to allow state-regulated sports betting.
While TN residents wait for domestic online sportsbooks, multiple licensed offshore online sports betting sites, casinos, poker rooms, and bingo halls already accept players from Tennessee. These sites are considered legal in the eyes of the state and Federal government due to their licensing, regulation, and operating location outside of the United States. The state of Tennessee and the Federal government have not written any laws which specify prohibitions against participating in licensed offshore online gambling thus allowing their access and use.
Do Tennessee Poker Gambling Laws Allow Poker Games With Tennessee Borders?
Playing poker at home or at a public venue in Tennessee is illegal according to state gambling laws that prohibit poker gambling. It is also illegal to operate or participate in an online poker room based on Tennessee soil. A number of legally licensed, regulated, and compliance certified online poker sites located outside of the United States are legally viable online poker gambling options as stated above.
These licensed offshore Tennessee online poker sites often offer more game variations, variety, features, and bonuses than physical poker rooms could dream of.
Do Tennessee Gamblers Have Access To A State Lottery?
The Tennessee state lottery was established in 2003 after the constitutional amendment in 2002. Tennessee was one of the last states to establish a state lottery in the US with six other states remaining without state lottery offers. In January of 2004, the Tennessee state lottery began selling instant tickets and today it is a member of the multi-state lottery association.
Are There Any Land-Based Casino Gambling Options in Tennessee?
TN has no land-based casino establishments licensed by the state of Tennessee or operated and owned by a native tribe. Despite the Indian Gaming Regulatory Act passed by Congress in 1988, the state of Tennessee has not successfully negotiated tribal gaming compacts with any in-state federally recognized Indian tribe to set up a tribal casino in the state. This may be due to the state's aversion to gambling.
Tennessee has always taken a tough stance against gambling. In fact, Senator Bill Frist from Tennessee was one of the people responsible for the Unlawful Internet Gambling Enforcement Act of 2006 - a federal gambling law that acts as more of a banking regulation that prevents US banks from processing gambling transactions. This law, however, does not prevent or prohibit USA players from participating in legally licensed and regulated offshore online gambling.
Tennessee Gambling Laws FAQs
Does Tennessee Have Any New Sports Betting Laws?
Yes, in 2019 the state of Tennessee passed online sports betting legislation to allow domestic sports betting to residents over the age of 21. These laws have passed but online sportsbooks are not expected to launch until 2020.
What About Legislation For Online Poker/Casinos?
Tennessee has had the option to pass legislation for legal domestically based and state-licensed online casino and poker websites since 2011 when the DOJ reinterpreted the Federal Wire Act.
While there has been legislation introduced to allow brick and mortar casino gambling, no legislation has been introduced to offer domestic online casino or poker gambling. This may be because of Tennessee's strict view on gambling.
How Soon Will Tennessee Draft New Gambling Legislation?
2019 will be a major year for many different states in terms of new gambling legislation. Neighboring states have seen success with domestic sports gambling, and online gambling capabilities. Whether Tennessee will introduce new legislation in the 2019 session remains to be seen, but some TN Senators are fired up and ready to tackle TN gambling laws giving hope to the state.
Tennessee Gambling Laws Disclaimer
**The content you find on this page is intended to serve as informational only. We do not claim to be lawyers, nor are we trained or certified to provide any type of legal services. If you are seeking any type of legal services, advice or professional interpretation of any law or statute, we suggest you contact an attorney versed in Tennesse gambling laws.
Players who are interested in reviewing the Tennessee gambling laws and statutes in their entirety and in their original context can access the official documents by visiting the Tennessee Code Official Website.