Tennessee Online Sports Betting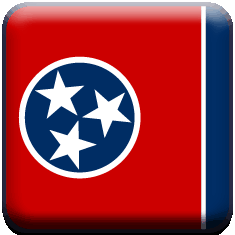 Tennessee is a sports-friendly state with several collegiate teams and professional teams to fawn over. Despite having robust sports teams there are currently no domestic sports betting options until mobile sportsbooks launch in 2020.
For now, Tennessee bettors can utilize licensed offshore online TN sportsbooks to legally wager on sports events, teams, and games. This TN online sports betting guide will discuss the legalities of licensed offshore sportsbook providers, betting features offered online, and domestic TN sports teams to choose from.
The Legal Status Of Online Sports Betting In Tennessee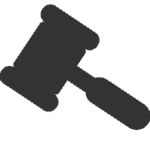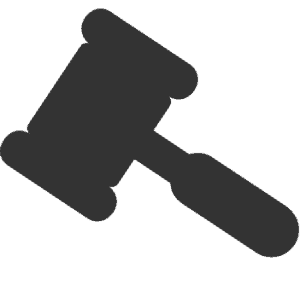 TN state gambling laws do not specifically outlaw betting through licensed and regulated offshore online sportsbooks. Nor does the Federal government detail prohibitions against their use, allowing states to choose for themselves whether to prohibit them - something only one state has done so far: Washington.
Coupled with a lack of state-licensed and regulated domestic sportsbook operations, online or physical, TN players are primarily able to use licensed offshore online sports gambling methods. Tennesse can technically pass legislation allowing domestic state-licensed sports gambling operations due to PASPA's removal mid-2018, but the state has long harbored anti-gambling sentiments which may not be released so easily.
Best Available Online Sportsbooks Accepting TN Residents
Our team of online sports gambling analysts has compiled a list of top-rated licensed offshore online sportsbooks, all of whom recommended below happily accept residents of Tennessee. Each of these licensed offshore sportsbooks has proper licensing, comply with industry regulations, and are located outside of the US. These sportsbooks offer the most varied betting lines, sports wagering options, competitive odds, and bonuses.
Other Tennessee Gambling Pages
When Did Tennessee Legalize Sports Betting?
In April of 2019 Tennessee passed a mobile sports betting bill that will allow the state to regulate mobile sportsbooks within state lines. Even though it is now legal, the state has not launched its mobile sports betting services yet. The expected launch date is early 2020.
Which Sports Teams Are In TN?
Tennessee Titans (NFL)
The Titans are a promising up-and-coming team. They had a deep run into last year's Playoffs with young QB Marcus Mariota at the helm. Many expect the Titans to be a threat in the 2018-2019 NFL season.
Nashville Predators (NHL)
The Preds emerged as one of the best teams in the NHL just a few seasons ago. They were close to winning a Stanley Cup and remain a formidable opponent in their division. The Predators need to make some adjustments to get back into contention, but they are a strong team nonetheless.
Memphis Grizzlies (NBA)
The Memphis Grizzlies are an outstanding team, but they face a problem being in the Western Conference. Mike Conley Jr. and Marc Gasol lead this talented roster. The Grizzlies are not projected to be as good this year, but they could be a dark horse contender for a deep seed in the postseason.
Is Betting On Horse Races Legal In Tennessee?
State licensed horse race betting has been outlawed, legalized, and repealed again throughout the history of Tennessee's gambling laws. As of now, domestic horse betting is not allowed in the state of Tennessee at licensed racetracks, however, online pari-mutuel betting is permitted at off-the-track betting facilities.
Tennessee has a long rich history of horse racing and some proponents of the horse-racing heritage believe it can make a comeback to the state. Nonetheless, licensed offshore sportsbooks offer racebook betting options which allow TN bettors a wide range of horse race betting lines and options.
Are Daily Fantasy Sports Legal In TN?
Daily Fantasy Sports are considered legal gambling options in the state of Tennessee as per the Fantasy Sports Act of 2016. This law developed a regulatory framework applicable to big name DFS operators like FanDuel and DraftKings.
DFS betting is slightly different than sports betting, but it is a step in the right direction. However, the state has yet to legalize state-licensed sports gambling.
Do Licensed Offshore Sportsbooks Offer Mobile Betting?
The recommended licensed offshore sportsbooks presented in this guide all allow wagering from mobile devices like Apple, Android, Windows or Blackberry phones or tablets. These brands use responsive design to translate a desktop experience to a mobile screen. No downloading is required as these sites work off standard web browsers.
Various betting lines and wagering options remain functional on the mobile licensed offshore sportsbooks with few to no limitations or differences between mobile and desktop use of the site. Mobile users are even rewarded for their wagering time spent on a phone or tablet through exclusive bonuses only redeemable through a mobile device.
Tennessee Online Sports Betting FAQs
Do Offshore Sportsbooks Host Live Wagering?
Yes, TN bettors place in-game wagers via live betting options provided by licensed offshore online sportsbooks. An example of live betting: placing a wager on the Titans to score at least 14 points in the second quarter.
These types of wagers carry a lot more potential reward based on their time-sensitive nature. Sometimes, players use live betting to hedge losses or earn additional winnings. Live betting options change per game and can be refreshed with new betting lines if a player is injured or a blowout seems imminent. Live betting bonuses can be used for live in-game wagers and often offer additional betting funds.
What Other Sportsbook Bonuses Are Available For Tennessee Residents?
There are multiple bonuses provided through these licensed offshore online TN-focused sportsbooks. Aside from mobile and live betting bonuses, match bonuses are the most commonly offered which match player deposits by a set percentage in free wagering funds. However, read thoroughly - each bonus type has its own wagering requirements and withdrawal policies.
Bonuses are commonly offered through other online wagering services like licensed offshore TN online casino, TN online bingo, and TN online poker sites.
Why Hasn't Tennessee Passed A New Sports Betting Law?
Tennessee is a traditionally more conservative state when it comes to gambling. The state has yet to legalize any traditional gambling forms nor has made the local environment suitable for gambling progress. So the state's lack of motive to tackle sports betting legislation comes as no surprise. However, we assume once the state sees how other states' sports betting markets work and their tax revenue generated Tennessee will approach the issue with new lens.