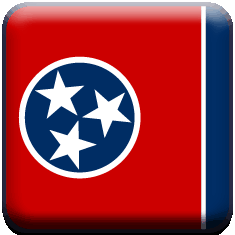 Tennessee is not a home to the popular game of poker, in fact, their gambling laws forbid domestically licensed TN-based physical and online poker gambling.
However, licensed offshore online TN poker sites are legally available avenues for Tennessee players to play online poker games. This guide will navigate TN players to legitimate and legal online poker sources, explain domestic laws, and more.
Is Online Poker Legal In Tennessee?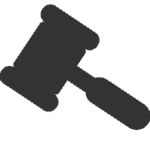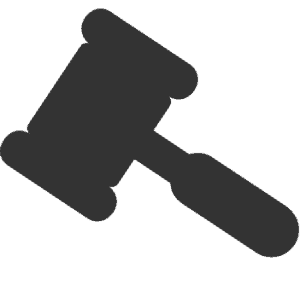 Yes, as long as you know where to legally play. The state has had the option to legalize domestic online poker since 2011 due to a memo released by the DOJ regarding the Federal Wire Act. TN has not acted upon this federal gaming allowance.
Despite this anti-gambling stance, within TN gambling laws no prohibitions exist against licensed offshore online poker gambling. Therefore, TN players can play online poker through licensed offshore sites legally without violating any state or federal laws.
Best Places To Play Online Poker In Tennessee
The table below is made up of legally viable licensed offshore online poker operators which happily accept Tennessee residents. Our team of poker gambling analysts built this list after years of detailed research into finding the best available online operators. These sites offer hefty promotions, bonuses, features, game variations, banking suites, and customer support.
Other Tennessee Gambling Pages
Are There Places To Play Land Based Poker In Tennessee?
There are no physical venues in the state where Tennessee players can legally gamble on domestically licensed and offered poker gambling. This is due to the lack of laws which permit poker gambling in the state. In other US states, poker gambling is offered through stand-alone establishments or brick and mortar casinos - neither of these can be found in TN.
Nonetheless, TN players can use licensed offshore online poker operators to play poker legally right from home or on their mobile device.
Does Poker Fall Into Tennessee's Charitable Gaming Category?
No, poker is not considered within TN's charitable gaming categories. For this reason, nonprofits and charitable organizations cannot offer poker gambling at their casino night events. The Tennessee state Attorney General clarified this back in 2005 with an official opinion that poker tournaments, even ones where no profit is taken, are considered illegal signifying poker's heavily regulation and prohibition in TN.
Did Tennessee Ever Consider Legalizing Poker?
In 2015, an amendment to the state constitution was pitched to the House's State Government Subcommittee. The proposed amendment would have legalized casino gambling in the state with provisions for poker, the idea being that revenue would go towards education or gambling addiction. Sufficient to say, the amendment never came to fruition.
Which Kinds Of Poker Games Can I Find Through Offshore Poker Sites?
Popular poker games commonly found on licensed offshore online poker sites are usually Texas Hold 'Em, Omaha and Omaha Hi/Lo. Other poker game variations to be found may be Stud Poker, Caribbean Stud Poker, Americana, Tri Card Poker, and more. Some variations available are classic, European, American, double jackpot, etc. Some licensed offshore online poker sites even offer poker tournaments, specific poker promotions, and more.
Tennessee Online Poker FAQs
What Online Poker Bonuses Are Available For Tennessee Players?
Poker bonuses differ between licensed offshore online poker sites. Poker specific promotions are offered incrementally, these provide more of the bonus amount with the more hands played. Other popular bonuses offered include Welcome Bonuses and Reload Bonuses which act as deposit match bonuses.
Other special bonuses may be for cryptocurrency deposits or the licensed offshore online poker site may give away free chips as part of a poker promotion which can be used for single games or tournaments. Bonus options are also available for licensed offshore TN online sportsbooks, TN online casinos, and TN online bingo.
Can I Play Multiple Hands At Once?
One of the best features of licensed offshore online poker platforms is their allowance for players to play multiple hands (or tables) at once. Note, some sites put a cap on the number of hands a player can play, but this cap is well beyond what most casual players could handle. In a licensed offshore poker room, each new hands will be given its own game window for players to keep track of and play in.
How Do Tennessee Players Fund Their Online Poker Account?
Tennessee players can utilize alternative payment methods to their online poker account. Us players must do this because bank wires, major credit cards, and debit cards are often declined by banks due to the UIGEA - a banking regulation put in place to prevent banks from processing gambling related transactions.
For this reason, licensed offshore online poker sites accept cryptocurrency, gift card, and money transfers for depositing. Withdrawals, however, must be made through cryptocurrency, check by mail or courier, or money transfer.