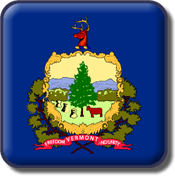 Bingo is one of the only gambling forms authorized by the state of Vermont.  There are multiple land-based bingo halls in the state, but no domestic state-licensed online bingo platforms. This is due to the state's distaste for gambling in general.
However, state residents can legally use licensed and regulated VT online bingo platforms operating offshore. These sites feature multiple bingo game types and special promotions for VT users. This page has information on tailored offerings found on licensed offshore Vermont online bingo sites and domestic bingo halls.
Is Online Bingo Legal In Vermont?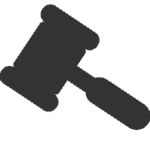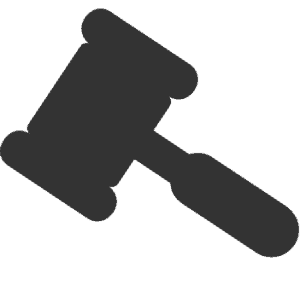 Online bingo through licensed and regulated online poker sites is not prohiited in Vermont's current gambling laws. The Federal government does not prohibit their use either, and since these brands are licensed by international governments, they remain outside of US jurisdiction.
Domestic online bingo entertainment is unavailable due to sheer willpower by lawmakers to prevent the expansion of gambling opportunities in the state. However, this does not impact access to legally sanctioned offshore online bingo sites accepting VT players.
Legally Licensed Online Bingo Sites Accepting Vermont Players
The table below includes our team's top picks for licensed offshore bingo sites based on their acceptance of VT players, security, robust selection of bingo games, variations, promotions, and features. Browse with ease knowing that playing on these sites are completely legal according to VT law.
Other Vermont Gambling Pages
Are There Land Based Bingo Halls In VT?
There are a number of brick-and-mortar bingo halls within Vermont's borders. Players can typically only find traditional bingo games in these halls, but at least they provide some form of local action. Some of the VT's bingo halls include:
Broadacres Bingo Center – Colchester, VT
Majestic Bingo – Essex Junction, VT
Knights of Columbus Hall – Hardwick, VT
What Are Bingo Side Games?
Side games are mini-games played and in between bingo games.  The automatic daubing feature allows players to engage in other games while simultaneously playing bingo. These games can be in the form of slots, keno, bingo, chat games or other casino favorites. Side games present more opportunities for bettors to win additional prizes.
Each bingo game takes place in chat rooms, and chat room games bring a unique social component to the bingo platform that is a huge draw for many players.  The chat games are overseen by professional moderators and allow players to interact and win additional cash and prizes.
How Do Bingo Bonuses Work?
Bingo sites offer welcome and reload bonuses in which the site agrees to match a specific portion of a deposit and are typically quite generous.  These sites also offer daily deals or promotions that change often. Some of these promotions include penny cards or even free cards. Players can also find time specific bonuses, such as special match promotions during the morning hours.
Players can claim a bonus by entering in the appropriate promo code or clicking a specific button, which can be found on the bonus page of the licensed offshore bingo site. Be sure to read the terms and conditions of each bonus type, as they can often have specific instructions on playthrough requirements that may affect when players are able to make a withdrawal.
Will Domestic Online Bingo Ever Exist In Vermont?
Vermont isn't exactly the most progressive state when it comes to new gambling legislation. There aren't any brick-and-mortar casinos or poker rooms. For there to be domestic state-licensed online gambling in Vermont, legislators must first draft a bill, debate the regulatory implications, address the necessity of new gambling forms, and amend the current gambling statutes.
Are Charitable Bingo Games Available In Vermont?
Charitable organizations are allowed to host bingo nights and other raffles if they go through the proper legal channels. These games must be land-based with no internet use, as the state considers domestic bingo games where the numbers are picked electronically to be illegal. The Vermont charitable gambling laws are addressed in Section 2143 of Sub-Chapter 2, of Chapter 51 of Title 13.