Vermont Online Gambling Laws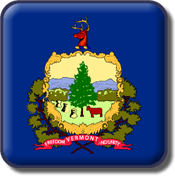 Despite most US states changing their gambling laws in the wake of the PASPA repeal and the DOJ's Federal Wire Act interpretation, Vermont has stuck to their guns and not passed any new gambling legislation, including any VT online gambling bills. Even with recent pushes by state legislatures to reform gambling laws, nothing has changed in the state.
If the state won't budge, there are still legal gambling options available for residents of the Green Mountain state. This guide will explain Vermont's current gambling laws and how residents can legally gamble despite limitations for domestic options.
Legal Gambling Definitions Within Vermont Gambling Laws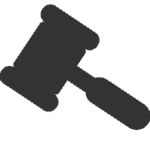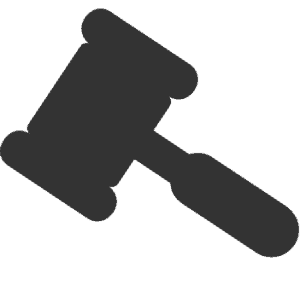 Vermont's gambling laws lack clear definitions for gambling - blanket prohibitions exist for all general gambling types along with specifications for gambling devices, machines, and instruments. Vermont gambling law makes it a crime to play cards, tables, dice or other games for money or anything of value in a common gambling or gaming house maintained for lucre and gain - which explains the state's lack of gambling entertainment.
What Are Vermont Gambling Laws Concerning Online Gambling?
Despite the state's gambling restrictions, Vermont residents can legally play online wagering games from licensed offshore sites. This is due to non-explicit laws governing licensed offshore gambling providers, not only that, US Federal law does not criminalize access to these sites, thus legitimizing and authorizing their use by VT players. The state of Vermont can create a new gambling law to prohibit access to offshore sites but has not yet made any moves to do so.
However, those who gamble for money in the state at destinations that are not licensed, whether the players have won or lost, will be subject to a fine. Vermont gambling laws do not specify the charge for such an offense. Gambling on state-based gambling sites which are unlicensed is a risk and illegal as VT currently has not authorized state-regulated and licensed domestic options.
Other Vermont Gambling Pages
History of Online Gambling in Vermont
When the settlers first came to Vermont and established their communities, gambling was a popular activity brought over from Europe. Card games and betting on races were very common gambling forms brought over. Later on, large paddlewheel boats would sail along the Missippi River from the shores of Vermont which brought "mobile" gambling via these boats, as patrons traveled down the river.
However, things changed in the early and mid-1900s when stricter laws were passed and enforced in VT. Soon all forms of gambling were outlawed in Vermont. Even today, most domestic forms of gambling are still illegal in Vermont. The state lottery and charitable gambling are the only exceptions. Most assume online gambling will not come to the state due to Vt laws against land-based physical gambling. However, VT players can use licensed offshore online gambling platforms.
Is There A Vermont State Lottery?
From 1964 to 1975, lotteries spread across the country as far west as Illinois and Michigan, covering all of the northeast and old mid-west and into Maryland. In 1976 a referendum was held to decide the establishment of the Vermont lottery. Over sixty percent of the voters voted in favor of the state lottery.
The lottery began operations in 1977 but the first tickets were sold in February 1978. In April 1985, the Vermont lottery along with the New Hampshire lottery and the Maine lottery formed the first multi-state lottery association in the United States - Tri-State Lotto Compact.
Is Playing Poker Legal in Vermont?
In most states, gambling laws have a specific exception for social or home games of poker. This, however, is not the case in Vermont. Home games where the gaming is held for gambling and winning real money is punishable under Vermont law. The law does not address the issue of gambling in a private setting with no rake involved, otherwise known as social games. However, we suspect such is permitted and not an issue that would have local law enforcement knocking at the door.
Is There Any Pari-Mutuel Gambling Allowed In Vermont?
No pari-mutuel betting activity has occurred at any of VT's commercial horse and greyhound race track in the state since 1997. Off the track betting facilities are also inactive. Non-betting harness races are still common at some fairs. While horse racing is legal, greyhound racing has been banned since 1995. The last pari-mutuel betting harness race was held in 1997. However, VT bettors looking for horse racing can do so through licensed offshore VT online sportsbooks.
Is Charitable Gambling Legal In Vermont?
There is a limited exception for charitable gambling in Virginia's strict gambling laws. Nonprofit organizations are permitted to operate games of chance but the proceeds from the games must be used for charitable, religious, education or civic undertakings. Such nonprofit organizations include schools, churches, fire departments, fraternal organizations, municipalities, agricultural fairs and nonprofit corporations that are eligible for tax exempt status under federal law. The organization must be engaged in charitable activities for at least a year before it can hold games of chance events.
Bingo, raffles and card games (including poker) can be offered as part of a charitable gambling event. However, mechanical gambling devices and slot machines are prohibited. There is a limit on the prizes and the number of such charitable gambling events that can be held as well.
Federal Laws That Affect Vermont Gambling
The United States DOJ has declared that each state of the Union can determine their own destiny when it comes to land based and online gambling. While a few states have already moved forward with regulated state sponsored online gambling, Vermont has not yet joined them.
There are no federal laws prohibiting players from Vermont from engaging in online gambling at legally licensed and regulated gambling sites. Many believe this is what the UIGEA bill passed in 2006 does, but in reality it does not prohibit or criminalize online gambling for US players, in fact, it does not target players at all. The bill was engineered to place regulatory oversight on how online gambling transactions can be processed. This targets the operators and payment processors.
Vermont Gambling Laws Disclaimer
The content on this page was provided for informational purposes only and was not intended to serve as or replace professional legal advice or services provided by an attorney. If you are seeking professional legal services or interpretation of any law or statute, we recommend you contact a licensed attorney.
You can review the laws and statutes of the state of Vermont by accessing the State of Vermont Official Website.