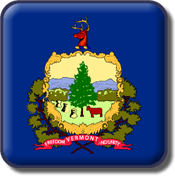 Vermont's lack of domestic casino destinations spills over into their lackluster poker options. The state does not authorize, license, or regulate any brick-and-mortar poker rooms, nor any state based licensed online poker sites. However, players in VT can legally play poker online through licensed offshore poker sites that accept Vermont players.
This guide has information relevant to the legality of licensed, Vermont friendly online poker operators based offshore, as well as, information as to why there is not any domestic poker entertainment in the state. We recommend that players understand the state's gambling laws before proceeding, which we explain here as well.
Is Online Poker Legal In VT?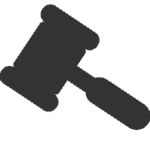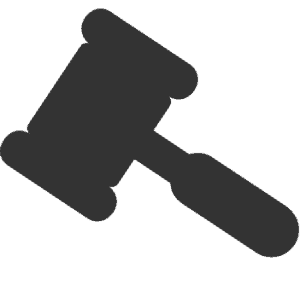 Yes it is, though only through specific online poker destinations. Though they have had the authority to do so since 2011, Vermont has yet to pass legislation to authorize state regulated online poker entertainment, perhaps to exhibit their distaste for gambling.
Nonetheless, VT players can legally play poker at licensed offshore online poker rooms due to no explicit prohibitions against their use and access in VT gambling laws. The Federal government does not prohibit licensed offshore gambling sites either.
It remains illegal to own or operate an online poker site from within Vermont state borders and is punishable by law.  It is also considered illegal for players to participate in real money games at an online poker site that is not licensed and regulated through a legitimate governing jurisdiction.
Best Available VT Friendly Poker Sites
In the table below you will find a list of the top rated licensed offshore poker sites for US residents. These sites have all been vetted through our rigorous screening process which checks for licensing, regulation, and compliance with industry standards. We also verified their variety of game selection, variations, features, bonuses, tournaments, and more.
Other Vermont Gambling Pages
Are There Land Based Poker Rooms In Vermont?
Vermont does not have any state-regulated and licensed poker rooms. There also aren't any casinos in the state to offer poker gambling. The best VT players can do to play locally is social poker games, which are at home and include no rake or stake given to the house. If caught doing so will receive a fine of up to $200 and/or a 60-day imprisonment sentence.
Does Vermont Have Any Domestic Poker Sites?
No, the state of Vermont does not have any locally based and licensed online poker websites. The state has yet to pass legislation to regulate and tax online poker, they have had the opportunity since 2011. Their stance against poker gambling can be seen by their lack of brick-and-mortar casino establishments.
Could Vermont Join The Interstate Poker Network?
Vermont is in close proximity to states that have legalized online poker (i.e. Pennsylvania, Delaware, New Jersey). These states have formed an interstate poker network that pools all residents into games against each other. Should Vermont pass the appropriate legislation, they too could join the poker network. But this is unlikely due to Vermont's stubborn position against gambling.
Has Vermont Tried To Pass Legislation?
Vermont has had the chance to do so since 2011 but has yet to put forth any legislation that would see domestic online poker licensed by the state. There is no timetable on when legislation will come if it ever does but one thing is for sure, the state is losing much-needed tax revenue by just waiting around.
What Are Online Poker Bonuses?
Licensed offshore poker sites feature bonuses and promotions as an incentive to attract and retain players.  Match bonuses allow a poker site to matches a player's deposit by a percentage up to a specific amount to reward them for funding their account.
This bonus is usually when a player first signs up known as a Welcome Bonus. Other bonuses include reload bonuses, referral bonuses, and a host of special promotions, often times associated with tournaments.
Poker bonuses are released incrementally, so the more you play, the more of your bonus funds are released into your account.
What Features Do Offshore Poker Sites Have?
Licensed offshore poker sites allow users to play multiple hands at once or even multiple tables. This leads to more games and rounds in less time. Players can also take notes during games, customize their search settings to find the perfect game, bookmark games, play anonymously, take quick seats, and see their hand history for the past 24 hours.
What Games Can I Play Online?
The games most commonly seen at premium online poker sites include Texas Hold'em, Omaha, and Stud poker.  Some sites also offer games such as HORSE, Caribbean Stud or RAZZ.
Can I Enter Any Tournaments At Online Poker Sites?
Yes.  The poker sites recommended in this guide all offer active tournament schedules that typically have seats available in games 24/7.  You will find a host of tournament promotions, Leaderboard events, and qualifiers for live events.  There is a nice range of buy-ins to accommodate the budget of any players, including Freerolls.