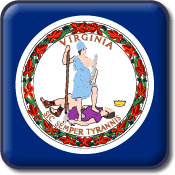 Virginia's legally permitted domestic bingo scene includes charitable game nights and small-batch games with limited buy-ins at brick-and-mortar bingo halls. However, VA players looking for online bingo entertainment will have to opt for licensed offshore bingo sites as the state has no legislation passed or pending to allow state-regulated and licensed online bingo operations.
Understand the legality of licensed offshore bingo sites and what more they have to offer over domestic land-based bingo options through this VA online bingo guide.
Is Online Bingo Legal In Virginia?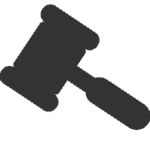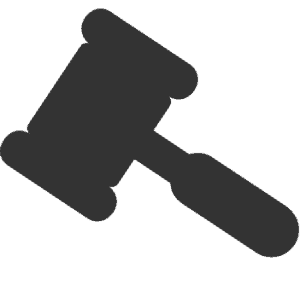 Yes it is, just not through domestical sources. Unfortunately, Virginia banned all forms of state-based online gambling with HB 1584, HB 1700, and SB 1195 bills. These bills officially became a part of Virginia's gambling laws in 2011. The thoroughness of the laws and their longevity since passing reduces the possibility of Virginia reversing its stance on state-based and licensed online gambling.
However, no Virginia gambling laws explicitly prohibit licensed and regulated offshore online bingo sites from being used by VA players. In fact, the federal government lacks any prohibitions against licensed offshore gambling sites, in the same token, the US federal government has jurisdictional boundaries they cannot cross without creating a law which explicitly prohibits these kinds of interactions.
Therefore, online bingo sites which are licensed and regulated offshore by another government are technically legal in the eyes of the state and US federal government. Each of the VA online bingo sites we recommend are legal, licensed, and regulated offshore.
Online Bingo Gambling Sites For VA Residents
The online bingo platforms we present in the table below have current licensing, credentials, and are regulated by a foreign government and based outside of the US. Not only this, the sites we recommend are leaders in the online gambling industry with stout reputations and a knack for providing players with incredible features. Our team scoured each site's security protocols, banking suite, promotions, and regulatory compliance and has deemed them worthy of recommendation.
Other Virginia Gambling Pages
Can I Play Bingo In Virginia?
Virginia has multiple land-based bingo halls where residents can walk in and find lively games. Due to the lack of casinos in Virginia due to a land-based ban on casino gambling, bingo halls are the primary domestic establishments other than charitable events where a VA player may find land-based bingo games. The types of games VA players can find in these local establishments differ from what they may encounter in a licensed offshore bingo site. We've included a list of some well-known VA bingo halls in the local area:
Bingo at Witchduck Hall – Virginia Beach, VA
Centerville Bingo – Virginia Beach, VA
Pop's Bingo World – Richmond, VA
Chestnut Hall Bingo – Newport News, VA
Cleveland Street Bingo – Virginia Beach, VA
Brentwood Hall Bingo – Chesapeake, VA
Valley Hall – Vinton, VA
As you can see, the largest concentration of doemstic land-based bingo halls is in Virginia Beach, though there are other locations scattered throughout the state.
Which Games Are Offered At Offshore Bingo Halls?
Licensed offshore bingo sites have a variety of bingo game types available, including themed games that create a more immersive experience compared to paper bingo cards. One thing to look out for with licensed offshore bingo sites is their side games. These are mini-games that take place in between bingo rounds, including in the chat rooms, which can be slots, keno, or something else entirely.
Licensed offshore bingo sites also offer multiple bingo game variations form 30-ball to 90-ball and everything in between. These variations can let VA players choose between fast 30-minute games or longer games.
How Many Bingo Cards Can I Play At Once Online?
Licensed offshore bingo sites do not limit the number of cards VA players can use. In fact, players can use as many cards as they choose to purchase. Players can track their bingo cards with automated daubers feature built into the licensed offshore online bingo game, which helps take care of the mundane work of scanning each card which becomes harder the more cards purchased. This feature lets players focus on the game itself and fully participate in side games.
Can VA Players Claim Bingo Bonuses?
Virginia players have access to multiple bingo bonus types available on licensed offshore bingo sites. Available bonuses include match bonuses like Welcome Bonuses, guaranteed jackpot promotions, bingo tournaments, free cards, penny cards, and much more. To redeem these bonuses, look for promo codes in the Bonus/Promotions page in order to claim desired promotions.
Bonuses are also available for licensed offshore VA online casinos, VA online sportsbooks, and VA online poker sites.
Can Virginia's Gambling Market Support Domestic Online Bingo?
Virginia's stance on online gambling doesn't exactly lend a helping hand to any sort of domestic online gambling site. The state of Virginia passed bills that thwart any chance of locally regulated online bingo action via legislation passed in 2011.
If Virginia wants domestically licensed online bingo, those aforementioned laws must be repealed. Further legislation would be needed that would impose regulations on any sanctioned state-licensed online bingo gambling and the lack of brick-and-mortar casinos doesn't help make a case for online gambling expansion in a state so against gambling.