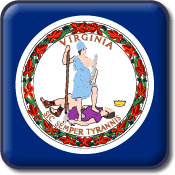 Poker gambling entertainment has not fared well throughout the history of VA gambling legislation. As of now, live poker is outlawed in the state and there aren't any legal domestically licensed online poker operators due to specific laws.
There are still reputable online poker options for VA residents to use in the form of licensed offshore poker sites that are operating legally within the industry and are based outside of the United States.
Our team worked on this page with Virginia player's needs specifically in mind. Find information on the legal framework surrounding domestic and licensed offshore poker options.
Can Virginians Play Online Poker?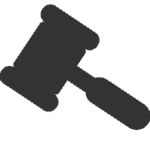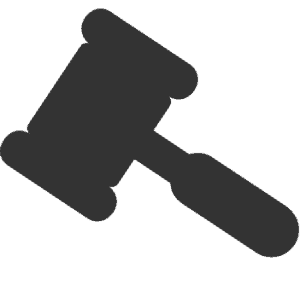 As the local gambling statutes currently read, state-based online poker is banned through VA based sites due to legislation implemented in 2011. Licensed offshore gambling operations were never addressed by the state's legislation nor are they prohibited by the Federal government. This renders licensed international poker rooms regulated by an offshore jurisdiction completely legal for residents to use. Until the state passes new VA gambling laws, these offshore sites are the primary choice for legal online poker action for VA players.
Top-Rated Online Poker Sites Accepting Virginia Residents
Listed in the table below are licensed offshore poker platforms which stand out as the best legal sources for online poker gambling. Our team reviewed top features offered by each brand listed in this guide, as well as, have been put through an intensive screening process that checks for licensing and regulation. The game selection, security settings, customer support, US-friendly banking methods, and bonuses found on each licensed offshore poker site below are of the utmost quality.
Other Virginia Gambling Pages
Where Can I Play Poker In Virginia?
Live poker is outlawed in Virginia because it is viewed as a game of chance. At one point, Senator J. Chapman Petersen filed a bill that would have reclassified poker as a game of skill, but the bill fell short. As a result, there are no commercial or tribal poker establishments within state borders.
In the same note, VA players cannot enjoy state licensed online poker gambling due to legislative preventions made in 2011. However, they can legally access licensed offshore poker rooms found on this page.
A Hard Stance On Poker
The issue of poker as a game of skill versus a game of chance surfaced again in 2013, this time with the highest court in the state. The Virginia Supreme Court semi-settled the debate by refusing to make a final ruling on the status of poker. This inaction has left domestic poker where it was before, stalling VA's progress.
Has There Been Any Virginia Online Legislation?
Virginia's online gambling legislation is in the opposite direction of progress. Three separate bills passed in 2011 deem domestic online gambling illegal under any method. While there is always a possibility for lawmakers to pass new legislation that would usher in legal online poker., our team has not uncovered any sort of timeline as to when this legislation may be introduced and passed.
Do These Offshore Sites Offer Bonuses To Virginia Players?
Licensed offshore poker brands have several bonus types for players to claim. If players are looking to make the most of their deposit, consider using a match bonus. These match your deposit by a percentage up to a predetermined amount in either a first-time Welcome Bonus or Reload Bonus.
Poker bonuses differ from other licensed offshore casino promotions in that they are often disbursed incrementally per their terms and conditions. With this model, the more hands you play, the more of your bonus you receive. You can request a withdrawal after meeting the playthrough requirements.
You can also find bonus options for these online wagering services at licensed VA online bingo, VA online sportsbooks, and VA online casinos.
Are Home Poker Games Allowed In Virginia?
According to state law, home poker games are legal as long as they are not performed on a regular basis and the house does not claim any sort of stake from the game. That being said, enforcement on this law is scarce. While the statutes deem regular poker games illegal, the authorities will not make arrests for small-stakes home poker games.
What Is The Penalty For Operating Illegal Poker?
Anyone operating an illegal gambling outfit is guilty of a Class 6 felony. If this illegal gambling operation has been in business for at least 30 days or had revenue in upwards of $2,000 in a day, the penalty is up to $20,000 in fines and up to ten years in prison.