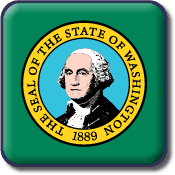 Washington's tribal-owned venues offer physical bingo halls for residents and state visitors. However, these are the only forms of domestic bingo available, as these games cannot be found within commercial casinos nor are they offered by any state-regulated online gambling service, of which there is none.
In Washington state, internet gambling is illegal, however, residents can access licensed offshore bingo sites to find online bingo games - at the player's own risk. Accessing these sites is considered a criminal offense according to state gambling laws, and we do not condone breaking state laws.
Is Online Bingo Legal In Washington?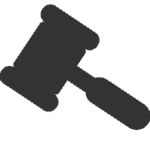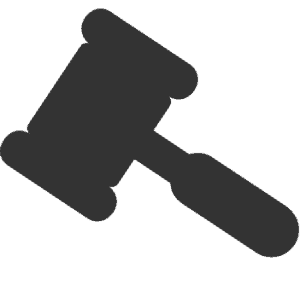 Washington does not offer any state-owned or regulated online gambling services. In fact, Washington online gambling laws firmly detail all forms of internet gambling as illegal. The state even included language for licensed online gambling operators based on foreign soil (which includes the brands recommended within this guide).
Despite state laws, offshore licensed operators still accept WA residents but players should know using these brands constitutes an illegal act. However, Washington is more than likely incapable of tracking and prosecuting every Washington individual who gambles online. Nonetheless, WA players take a risk when gambling online.
Offshore Bingo Gambling Sites For WA Residents
Players who are still willing to gamble online must use a brand that is both licensed and regulated to meet Federal standards for legality. While online gambling may be illegal in the eyes of the Washington government, the operators provided below can legally offer legal gambling to US and international bettors.
Other Washington Gambling Pages
Are There Washington State Based Bingo Halls?
Yes, Washington's tribal compacts permit bingo gambling through multiple brick-and-mortar bingo halls in the state. You may also find other gaming forms like slots, pull tabs, and more. These games are outlawed in WA commercial casinos but permitted in tribal casinos. The list of land-based WA bingo halls include:
Muckleshoot Bingo – Auburn, WA
Tulalip Bingo – Marysville, WA
BJ's Bingo & Gaming – Fife, WA
40 Et 8 Bingo Parlor – Vancouver, WA
SYSA Bingo – Spokane, WA
Joe's Bingo – Union Gap, WA
How Does Washington Law Define Bingo?
Washington's RCW 9.46.0205 defines bingo as "a game conducted only in the county within which the organization is principally located in which prizes are awarded on the basis of designated numbers or symbols on a card conforming to numbers or symbols selected at random and in which no cards are sold except at the time and place of said game…"
Outside of tribal gaming, bingo must be performed via licensed charitable organizations. These charitable bingo games cannot be offered more than 12 calendar days a year, whereas tribal bingo operations are open daily.
Do Washington Bingo Sites Have Side Games?
Bingo side games are mini-games found on licensed offshore bingo sites. These mini-games take place in-between rounds and can come in the form of slots, keno, secondary bingo cards, and more. Licensed offshore bingo sites always want to offer more so they installed bingo chat games which take place in the games chat lobby while players wait for the next round to start.
In WA bingo halls, there are often other slot machines or pull tabs, which can be argued as bingo side games. However, attending these bingo halls and playing these extra "side games" would require players at the physical venues to get up and move over to the secondary game location outside of the bingo area.
Are There Bingo Bonuses?
WA residents using licensed offshore bingo sites will notice an array of bonuses and promotions which can range from timely promotions such as bonus rounds during the morning/afternoon hours, tournament promotions with guaranteed jackpots, match bonuses, and more.
The most commonly found bonus on a licensed offshore online bingo site would be a match bonus which provides players with a boosted bankroll to buy more cards through the redemption of a specific promo code. Match bonuses match a percentage of the player's account deposit set up to a certain value, some of these match bonuses can even triple a player's bankroll.
Will Washington Ever Have Domestic Online Bingo?
All signs point to no. Washington's aggressive stance on online gambling does not bode well for the prospect of regulated domestic online gambling. The state has had the power legalize online gambling for more than 7 years and has yet to do it. It is not impossible, just highly unlikely. In fact, it may be as unlikely as the state allowing bingo gambling in WA commercial casinos.
Washington residents looking for licensed offshore wagering games should also see our guides to WA online casinos, WA online sportsbooks, and WA online poker rooms.