Washington Online Sports Betting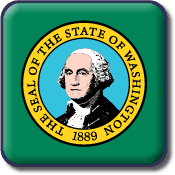 Washington has legal sports betting, but only at tribal casinos, and WA-based NCAA teams are not allowed to be wagered on. The state has yet to introduce legislation which would regulate sports gambling locally in a commercial or online capacity, though lawmakers have broached the issue since the 2018 PASPA overturn.
However, that doesn't mean that Washington online sports betting is unavailable to residents and visitors of the Evergreen State. There are several reputable and trusted international sportsbooks that accept members from WA aged 18 and up, and these sites are considered to be exceptionally safe to use.
That said, it's important to note that Washington is somewhat unique when it comes to its position re online sports betting in general, so gamblers interested in the pastime should familiarize themselves with the laws within the state. Our guide to Washington sports wagering will help you decide whether or not this activity is right for you.
Is Online Sports Betting Legal In Washington?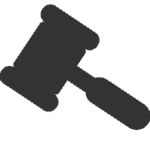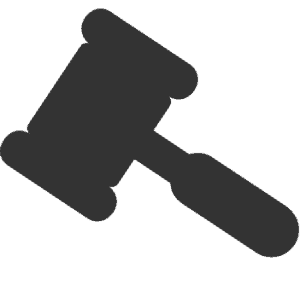 Technically, no. Washington online gambling laws bar all forms of Internet-based gambling for real money, which includes sports betting.
That said, all the top online sportsbooks accept WA residents, and there are hundreds of thousands of people in the state that have been betting on sports this way for years.
To date, we've never heard of a single Washington bettor being so much as fined for participating, as the law seems totally unenforced and unenforceable. The state does not monitor private parties' Internet activities, and online sports betting is not a priority for law enforcement.
While we recommend abiding by all local gambling laws, if you do decide to wager on sports over the Internet and live in Washington state, you should be able to proceed with very little risk. (Except for the teams you choose to bet on. If you put money on the Mariners, that's really your own fault!)
Top-Rated Washington-Friendly Offshore Sportsbooks
Each of the sportsbooks listed below accept members from Washington. The sites are all legal to access in terms of federal USA gambling laws, and as long as you're at least 18 years old, you can sign up easily and for free. However, we must insist that you proceed only at your own risk.
Other Washington Gambling Pages
What Sports Can I Bet On Online In Washington?
If you use a reputable sports betting site like those listed here, you can bet on literally any sport you can imagine, 24/7. And even when those sports are in their offseasons, the top online sportsbooks also have virtual sports betting, eSports betting, sports sims odds, and more.
The following markets are all featured prominently, but these are just the tip of the Pacific Northwest iceberg!
NFL
NCAA College Football
MLB
NBA
NCAA College Basketball
NHL
MLS
International soccer (Premier League, La Liga, Bundesliga, etc.)
International hockey
Rugby
Cricket
Tennis
Golf
MMA/UFC
Boxing
Canadian Football
Australian Rules Football
Winter Olympics
Summer Olympics
Politics
Entertainment
Current Events
+ More!
Washington Online Sports Betting Bonuses
Sportsbook bonuses are exclusive offers given to members of licensed international sportsbooks. These offshore sports betting sites provide deposit match bonuses, account reload bonuses, enhanced cryptocurrency bonuses (i.e. Bitcoin bonuses), special no-deposit bonuses, free bracket entries, refer-a-friend bonuses, live betting bonuses, mobile betting bonuses, and more.
Online sports betting bonuses typically are structured such that they match a player's deposit up to a specific amount, usually $250 to $1000, depending on the site you choose.
In some cases, players can even double or triple their initial deposits! Rollover requirements are in play whenever you accept an optional bonus, so please be sure to read your site's terms and conditions.
Online bonuses are also usually available for WA online casinos, WA online poker rooms, and WA online bingo halls, with each different market having special bonuses that apply only to that type of gambling.
Washington Mobile Sports Betting Options
If you want to bet on sports, you probably don't want to be tied to your home computer. There's a ton to do in WA, and with mobile sports betting, you can wager on any game you want, no matter where you are.
The top online WA sportsbooks are all web-based, so there's nothing to download. That means that whether you're an iPhone betting fan, iPad gambling enthusiast, or Android sports betting hardliner, you never have to worry about getting special apps, updating your phone, or anything like that.
As long as you have an up-to-date web browser and an Internet connection, you'll get a custom betting experience that fits any size of screen and offers quick, easy browsing and betting ticket submission.
Live In-Game Sports Betting
Live betting, also called in-game betting or in-play betting, is the most popular way to bet sports in Washington (and everywhere else!), as it lets you put money on odds all game long.
Instead of having your bets locked in before a given contest starts, live betting allows you to wager on constantly updating odds that reflect the ebb and flow of every matchup in real time!
Live sports betting is a great way to immerse yourself in the action, and it lets savvy bettors avoid bad beats, recover from failed pre-game wagers, and double down on blowouts to boost their bankrolls to new heights.
All of the WA-friendly sportsbooks listed here offer live wagering opportunities on just about every game, but you have to be quick on the trigger, because with live betting, blink and you'll miss it!
Deposits And Withdrawals For WA Sports Bettors
When betting on sports online, one of the most important aspects is picking a site that has the best kind of banking option for your needs. After all, if you don't have actual money in your account, you can't place any real-money sports bets!
Fortunately, the sites listed here all accept a variety of reliable, secure transactions so you can get your bankroll topped off ASAP. We like Bitcoin thanks to its enhanced bonuses, no added fees, and same-day payouts, but all of the following online bet funding options are tried and true:
Bitcoin
Altcoins (Bitcoin Cash, Litecoin, Ethereum, Stellar, Ripple, Dash, etc.)
Credit Cards (Visa, Mastercard, American Express, Discover)
Debit Cards
International Gift Cards
Cashier's Checks
Money Orders
Bank Wires
QB Direct
Quickbit
Player Transfers
Sportsbook Vouchers
When it comes to payouts, your options are more limited, and Bitcoin (and other cryptos) are the only way to claim same-day payouts.
Other methods have added fees and take between 3-5 days, depending on when you submit your withdrawal request with your site cashier. Usually, you can collect your sports betting winnings via these methods:
Bitcoin
Altcoins
Courier Checks
Money Orders
Bank Wires
Player Transfers
Sports Betting Vouchers
Washington Professional Sports Teams To Bet On
Washington, despite there being no domestic sports betting opportunities, is one of the more popular states when it comes to major professional sports organizations. These include the following marquee teams:
Seattle Seahawks (NFL)
Seattle Mariners (MLB)
Seattle Kraken (NHL - New Team for 2021!)
Seattle Sounders FC (MLS)
Seattle Storm (WNBA)
Most of Washington's sports action is based in Seattle, the state's largest metropolitan area. Players can place wagers on these local teams through our recommended offshore sportsbooks, which are sure to have a wide variety of betting options and lines.
And, of course, you can also wager on any players, teams, and sports from all over the world, so you aren't limited to WA-based clubs or American sports leagues.
Washington College Teams To Bet On
There are several NCAAF and NCAAM teams that call the Evergreen State home, and their fanbases reach far and wide. The most bet-on college football teams and college basketball teams in Washington are the following famous programs:
Eastern Washington University Eagles
Gonzaga University Bulldogs
Seattle University Redhawks
University of Washington Huskies
Washington State University Cougars
Washington Sports Betting FAQs
Is Daily Fantasy Sports Legal In Washington? 
Unfortunately, no. The state of Washington is generally against DFS services and products. The state has not passed any laws in support of any type of Daily Fantasy Sports activities, and for this reason, FanDuel and DraftKings do not operate in the Evergreen State.
What Are Washington Sports Pools?
The 1973 Gambling Act authorized "100-square sports pools" in Washington. These pools are the only form of "sports betting" currently legal in a domestic capacity inside WA borders.
Washington sports pools are defined in RCW 9.46.0335, but the long and the short of it is that these are effectively low-stakes lotteries. You can think of sports pools in WA as athletically themed bingo amusements.
Yawn. 
When will Washington legalize online sports betting? 
Washington legalized brick-and-mortar sports betting in 2020, but it is limited to tribal casinos and has no online component.
When it comes to legal online betting, legislators are certainly considering the idea, though it remains to be seen if there will be any movement on the subject. The tribes have sports betting exclusivity, though they may be tactically uninterested in offering online access to their sportsbooks.
While the state has the right to pass sports gambling legislation thanks to PASPA's repeal, WA will likely defer to the desires of its local tribes on any gambling expansion issues.