Washington Online Gambling Laws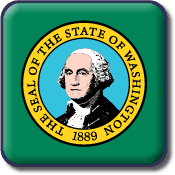 Washington's gambling laws define and limit gambling, contests of chance, and online gambling alike, allowing for things lotteries, horse racing betting, tribal casinos, brick-and-mortar sports betting, and other amusements.
However, certain gambling forms are prohibited in the state, such as online betting, commercial casino games, and more.
This guide will clarify Washington online gambling laws and discuss how residents of the Evergreen State can find reputable and trustworthy online gambling services.
Other Washington Gambling Pages
Washington Online Gambling Laws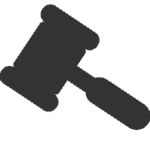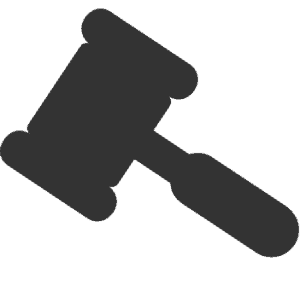 In 2006, the Washington legislature passed a new revision to their state statutes that made it an offense to knowingly transmit or receive gambling information by radio, telegraph, telephone, Internet, or any other communication device.
This particular Washington gambling law was challenged in the Washington Supreme Court, and in 2010, after a long legal battle, the WA Supreme Court ruled the 2006 law to be constitutional.
This law is interpreted as prohibiting online gambling in the state of Washington. However, the real purpose is to prohibit illegal online gambling rings from operating in the state, which is the only way the law has ever been enforced.
Even though there are hundreds of thousands of WA residents who have been betting over the Internet for generations, we've never heard of any individual being cited, fined, or arrested for real-money online gambling. That said, if you live in WA and decide to gamble online, you must proceed only at your own discretion.
Washington Casino Gambling Laws
No commercial casinos exist in Washington, though there are about 35 tribal Class II and Class III casinos throughout the state. Washington tribal casinos are allowed to operate under the federal 1988 Indian Gaming Regulatory Act (IGRA), and they offer most of the customary classic casino games.
Washington casino laws do not allow for online casino play, however, so you must physically gamble at these tribal destinations. Also, depending on the games offered (and whether or not these venues serve alcohol), the minimum gambling age to play in WA casinos is 18 or 21. Fortunately, all the top online casinos that serve WA residents accept players at 18 and up.
Washington Sports Betting Laws
Washington legal sports betting at domestic tribal casinos was legalized and launched in early 2020, but there is no online component. To place a sports bet in the Evergreen State, you need to spend your green in person at any of the state's participating tribal venues. There is no indication as to when domestic online sports betting will be legalized.
Washington state law RCW 9.46.0335 also allows sports pool wagering, as long as the betting board is on a single athletic event. These pools are glorified sports-themed lotteries and bingo events, and they are not legitimate single-game sports betting of the proper type that all bettors expect.
You can safely bet sports online if you live in WA by using any top-rated sportsbook listed here (18+), but you must do so only at your own risk.
Washington Poker Gambling Laws
Under Washington gambling law, poker is a game of chance. Some tribal casinos and tribal card rooms legally provide poker gambling options in the state, but this is limited to on-site action.
If you wish to play poker online for real money in Washington, you will have to use an online poker room like those listed on this page. However, you must sign up and play only at your own risk after assessing the legal Washington poker situation described here.
Washington Bingo Laws
Bingo halls and parlors are permitted to operate within Washington's tribal casinos. Other establishments that can offer bingo in Washington are charitable organizations and non-profits. However, these are all low-stakes, in-person games.
If you want to play online bingo in WA, you can do so at any site featured on this index, and you only have to be 18 or older to blot the digital bingo cards. Of course, as with all other types of offshore gambling, you must participate only at your own risk.
Washington State Social Gambling Laws
Social gambling, including poker, is legal in Washington, but it is subject to certain conditions. No person is allowed to receive any profit from a social gambling activity other than personal winnings, there can be no rake or profit for the "house," and there can be no charge or fee for players to participate in the game.
As long as these basic standards are met, you can play poker and other games of chance with your friends and acquaintances in any private setting in the state, safely and legally.
Washington Casino Cruises and Lottery Gambling Laws
Washington is a port of call to over a dozen licensed cruise ships which operate casino cruises. These ships depart regularly from the Port of Seattle, though gambling can only commence once the ships are in international waters.
Washington also has a state lottery that was approved in 1982 by the legislature in an attempt to solve the financial crisis the state was facing. The Washington Lottery Commission oversees the state lottery which offers games like Lotto and Hit 5, as well as multi-state lotteries like Powerball and Mega Millions.
History and Timeline of Washington Gambling Laws
The state took its first step towards legalizing gambling when it legalized betting on horse racing in 1933. In 1971, WA passed a law legalizing bingo and raffles, but the law was quickly declared unconstitutional.
In 1972, the people of Washington voted to legalize bingo and raffles, and as a result, the Washington Gambling Commission was set up in 1973.
Today, there are multiple tribal casinos, bingo parlors, and poker rooms located around the state available to anyone over the age of 18. In early 2020, WA gambling expanded with the introduction of tribal sportsbooks, though online betting of any kind is still considered against the law.
Federal Gambling Laws Which Impact Washington Players
Presently, federal laws do not regulate, prohibit, or criminalize playing poker, playing casino games, betting on sports, or playing bingo games online.
Several laws which often concern gamblers, such as the Unlawful Internet Gambling Enforcement Act and the Federal Wire Act, do not prohibit player access online. Rather, these laws target financial processors and domestic gambling operations that accept unlawful wagers over telephone, Internet, etc.
Again, these laws do not in any way, shape, or form target individual players themselves, so you are not committing any federal crime when you gamble for real-money online.
Official Washington Gambling Laws And Statutes
Players who are looking for in-depth access to the state's gambling laws and statutes can visit the Washington State Legislature official website. You will find all of the gambling laws for Washington through this portal.
**Disclaimer: Players who are seeking legal advice or professional interpretation of any law or statute should contact a lawyer. This site is for informational purposes only, created by experienced online gambling consultants. We do not provide legal gambling advice and insist that you follow all local gambling mandates.