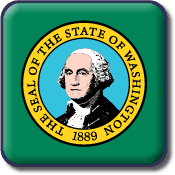 Washington offers poker rooms and tables throughout the state. However, the state considers all forms of online gambling illegal and thus does not offer any state-regulated online poker options.
Licensed offshore poker operators still accept WA players, but to play poker at these sites from the state of WA is technically breaking the law. We do not condone any violations of state or Federal laws. However, our job is to provide information on the best available sources for online poker action which are federally legal, and licensed by an offshore government.
Is It Legal To Play Poker Online In Washington?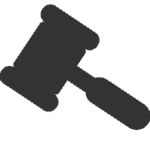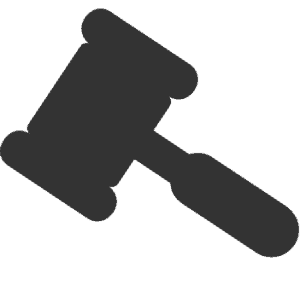 No, internet gambling is prohibited in the state of Washington according to Washington online gambling laws. This includes both domestic and licensed offshore gambling sites. Most states allow the latter, but Washington went out of their way to designate offshore gambling sites, no matter their licensing status, as illegal.
Law enforcement does not actively investigate or prosecute online gambling entertainment from a player perspective, and we can find no records of anyone being confronted legally for engaging in online poker through a legitimately licensed poker site.  However, this does not mean that the state won't ever take enforcing this law seriously, or that its ok to participate just because you won't get caught.
Top-Rated Offshore Poker Brands Accepting Washington Residents
The offshore licensed poker brands listed in the table below are our recommendation for US bettors. These operators may accept Washington residents, but again, we do not suggest you use these sites or condone any sort of illegal activity.
Other Washington Gambling Pages
Is There Land Based Poker In Washington?
Yes, table games, including poker, are the only form of legal gambling allowed in commercial casinos. Tribal casinos may offer table games, poker, slots, bingo, and the usual assortment of casino favorites. There are reportedly over 300 poker tables throughout Washington. Some of the more well-known locations include:
Muckleshoot Casnio – Auburn, WA
Redbird's Hideaway Cardroom and Restaurant – Shoreline, WA
Slo Pitch Sports Grill & Casino – Bellingham, WA
The Last Frontier Casino – Le Center, WA
Tulalip Resort Casino – Tulalip, WA
Muckleshoot has the state's largest poker room with 32 tables. Tulalip follows with 20. Both locations host 7-Card Stud, Pineapple, Fixed Limit Texas Hold'em, No Limit Texas Hold'em, and more.
Are Social Poker Games Allowed?
Social gambling is permitted in the state of Washington. The catch is that no one takes a cut of the action, even through other services like beverage or food sales. RCW 09.46.0265 defines a participant as, "A natural person who gambles at a social game of chance on equal terms with the other participants shall not be considered as rendering material assistance to the establishment, conduct or operation of the social game merely by performing, without fee or remuneration…"
Has Washington Looked At New Legislation?
Washington has not entertained the idea of authorizing domestic online poker. They are one of the few states to vehemently oppose internet gambling, including offshore sites, so there is not much chance of them changing their tune anytime soon.
Do Offshore Sites Have Bonuses?
Licensed offshore poker gambling brands feature multiple bonuses for users. There are bonuses for tournaments, mobile games, cryptocurrency deposits, and match bonuses. The latter bonus sees your deposit matched by a percentage up to a specific amount.
Offshore sites disburse their bonuses incrementally. This encourages users to be involved in more hands in order to accrue their full bonus amount. Check the terms of each bonus type before claiming to understand the disbursement structure and possible playthrough requirements.
Are There Poker Tournaments On Offshore Brands?
You will find multiple tournaments on our recommended offshore poker sites. Tournaments range in buy-ins and you can look for different game types and numbers of seats on the tournament selection page. Be on the lookout for special promotions attached to tournaments, such as guaranteed jackpots or potential match bonuses.
You can also find tournaments for other online wagering services including WA online sportsbooks, WA online casinos, and WA online bingo.