USA Online Live Dealer Casinos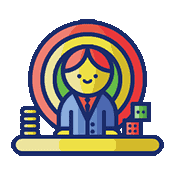 US Live dealer casinos are a perfect example of how technology has begun to make advancements in the industry of online gambling in a positive way. Now, at the simple touch of a button, players can have access to the immersive experience of playing casino games with a live dealer from their laptop or desktop computer.
This guide was created in order to inform you of the legal landscape that is involved in USA live-dealer games online and how the legal online casinos that host them are subject to the proper regulation to ensure you are safe in placing bets with them. Live dealer games provide the best of both worlds—face-to-face, personal interaction with a live croupier and the convenience of online, remote access.
Top Rated US Live Dealer Online Casinos For September, 2023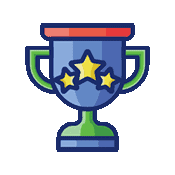 Here are our favorite USA online casino sites that feature live-dealer games in multiple capacities. They have made our list after constantly impressing our team of industry insiders who have over 20 years experience in the field. They did so with long favorable reputations and customer satisfaction ratings along with their offshore locations and legal regulation that makes them legal for residents of America to patronize.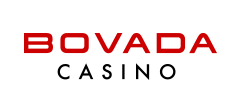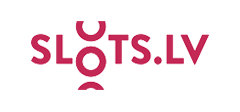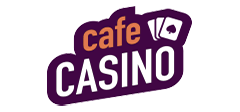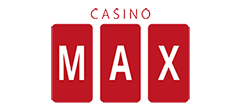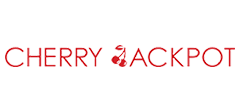 Is It Legal To Play Live Dealer Games For Real Money In The United States?
Most of the live-dealer games that are offered on the web are from legally regulated offshore casino websites. These sites are legal for Americans all over the country to patronize because they are located outside of US federal jurisdiction and hold the proper legal licenses and regulatory standards.
The only two states that have specifically outlawed the actual placing of bets in online gambling websites is Washington and Connecticut. In all other states, there are no USA gambling laws that would prohibit the player from placing bets in these sites or criminalize the act in any way. Anyone using a licensed and regulated offshore live dealer casino is not in violation of any United States federal laws.
Live Dealer Blackjack For USA Players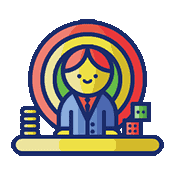 Otherwise known as 21, blackjack is a card game where the player competes primarily with the dealer. This is why having a live-dealer is so heavily favored for the game. On the casino's end there is a table set up in front of a live dealer who is communicating with you directly through a high potency webcam that is set up on a tripod and broadcasting directly to you.
Most software setups at trusted online casino websites will allow up to 7 players to enter the game and sit at the same table. This makes webcam blackjack one of the most social games in the live-dealer libraries. The object of the game is to get as close to 21 in your card values as possible without going over. You can decrease the house edge by playing with just a bit of strategy in live-dealer blackjack.
Live Dealer Roulette For USA Players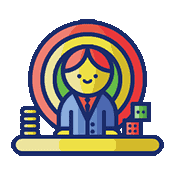 Live-dealer roulette is one of the most popular options in the casino sites that offer live dealer games. In these games, you no longer rely on a random number generator for the outcome of your bets and instead have the luxury of a real wheel, balls, and croupier.
Many people prefer the live dealer roulette games to the online variants because they have little to no trust in the random number generators and their ability to remain safe in high bet situations. Typically, you will find European roulette in webcam games although the American and French varieties are also available.
Live Dealer Baccarat For USA Players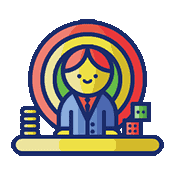 Live-dealer Baccarat was one of the first versions of live-dealer games to be developed for use in USA friendly online casino websites. It is also one of the simplest table games in the learning process for new players.
The object of the game is to get as close to 9 as possible. The cards with a face value of 2-9 hold their numerical value while face cards are worth 0 and aces are worth 1. You will be able to bet on either yourself to win the hand, the dealer, or in rare occasions, a tie. The dealer will deal your cards from a visible shoe that you will be able to see through the webcam they have set up. Most sites will feature the standard Punto Banco version of Baccarat in their live dealer formats with the option to sit at single or multi-seat tables.
Can I Play Live Dealer Casino Games For Real Money On My Mobile Device?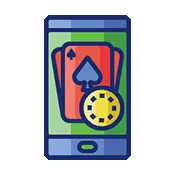 Live dealer games played on mobile casino apps are available from multiple sources, including the brands you see listed on this page. Technological advancements in web streaming software coupled with responsive web development have enabled live dealer games to become integrated into the mobile gambling platform seamlessly.
The technology is fairly young, but still provides a high quality and enjoyable gaming experience from your smartphone or tablet, and is compatible across most mobile operating systems, devices, and networks.
No they don't.  Since there is a live croupier (dealer) overseeing the game and dealing the cards, there is no need for a random number generator.  RNGs are used in electronic games such as slots, video poker, keno and virtual table games such as roulette, blackjack, and others.
On your side of the computer you see a dealer and the appropriate table according to the game that you have chosen, but on their side, it's a lot different. To follow the same example with Roulette, they usually have three different cameras, one for the table, and one for the wheel where you will see the beautiful croupier, and the last one for a picture in picture display to keep track of all the bets on the table and an eye on the wheel as it spins.
The Gaming Control Unit (GCU) is not bigger than a shoebox and works in live dealer games to transmit all the physical data through the gaming portal directly to you. The GCU takes the physical information of the game and encodes it for digital transmission over the internet. The GCU is essentially responsible for transmitting all the game information from the live dealer to you, instantly.
Optical Character Recognition (OCR) software is what makes the Gaming Control Unit work. OCR is what detects the physical actions of the game and sends those measurements and observations to the GCU for encoding and transmission. OCR detects every time a deck of cards gets shuffled, a Roulette wheel is spun, or a dealer accidentally picks their nose.
The security in live-dealer games is doubled down on top of the normal games because of the advanced algorithms in play. You will see proudly displayed badges on these pages for SSL data encryption, which keeps information being passed between servers secure. They also employ teams of technical specialists who are on call 24 hours a day to protect from any potentially malicious digital attacks.
In addition, you will see the most up-to-date anti-virus software and the anti-virus companies' stamp of approval on those badges we mentioned before. Live dealer games are secure and have been fortified properly to thwart any attempts to tamper with their code.
Live-dealer games are every bit as fair as the games are in land-based casinos. The main difference is the lack of a Random Number Generator. In Live-Dealer casinos, you will have a live human dealer displayed in front of you dealing the cards. In the online equivalents you rely on a computer's algorithm to ensure fair play.
Through the webcam's view you will be able to see everything that happens at the table directly in front of you without any blackouts or viewing angle changes. As a part of the online casino regulations, these operators must adhere to strict fair play practices to remain licensed.