Georgia's Best Online Sports Betting Sites For 2023

Georgia is not considered the most pro-gambling region in the US with very little betting entertainment allowed by the state. Georgia online sports betting options are available through legally licensed offshore sportsbooks. In fact most of the state's gambling entertainment opportunities come by way of Georgia online gambling.
In March of 2017 a bill was proposed to legalize daily fantasy sports, the mildest form of online sports gambling and one that is widely legal in areas throughout the United States. As you might guess, the bill was shot down and Georgia will not have DFS despite other states going as far as to say that it isn't even gambling as it is a game of skill instead of chance.
Sports gambling has a tattered past within the US which has led most people to believe there are simply no legal options. This guide was created to show residents of Georgia all the legal options for online sports betting that have been available for over a decade that rarely gets talked about. These legal online sportsbooks are located outside of the United Stated where they can operate freely from the US federal jurisdiction.
Further in this guide we will explain to you how it is not illegal to use such providers and what you should come to expect from them in the face of their competition. This page will provide you with everything you need to make an informed decision regarding your involvement with online sports gambling entertainment.  We have created a similar page for Georgia online casinos, poker sites and bingo.
Top Rated Georgia Online Sportsbooks And Betting Apps For June, 2023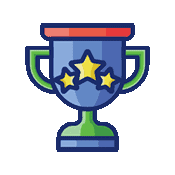 Our team of analysts has been placing bets and reviewing websites like these for many years. We have taken our time with each of these websites and researched their particular jurisdictions and regulatory bodies for any loopholes or flaws in their legality.
What we have come to conclude after a lengthy process of inspection is that each of the following online sportsbooks accept all GA residents and are all legally licensed and properly regulated in their jurisdictions outside of the United States. They provide a high quality, secure betting environment and are completely legal for most US residents to use (except for residents of Washington state).
We have the same set of stringent standards for all of the gambling entertainment venues we cover, including Georgia online poker sites, casinos and bingo halls.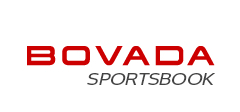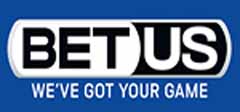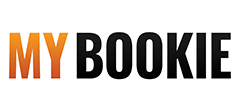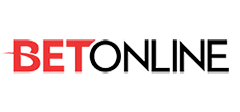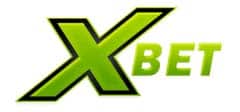 Is Online Sports Betting Legal In Georgia?
Yes it is legal for Georgia residents to bet on sports online, as long as you do so through a legally sanctioned offshore sportsbook.
There are several United States gambling laws that govern sports betting from a federal perspective.
PASPA is the federal bill that people typically think makes online sports betting illegal but it actually doesn't address the internet or any wired or wireless communication at all.
The Federal Wire Act, on the other hand, made gambling through wired communications illegal in 1961 and in 2011 the Department of Justice clarified that the law does indeed apply directly to US based online sports betting sites. What that did to the sports betting industry was effectively exile it from operating within the United States.
The laws were written to impact the owners and operators of sports gambling websites and businesses here in the US and no law was ever written that said being one of their customers was illegal. Thus, those businesses left the US federal jurisdiction and opened up in properly regulated environments to allow perfectly legal and properly licensed online sports betting entertainment for Americans as well citizens all over the world.
Since there are already federal laws prohibiting sports betting in most states, there are no Georgia gambling laws that make a difference here.
What Kind Of Sports Can I Bet On In Georgia?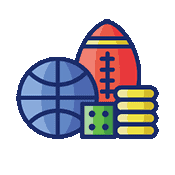 Premium online sportsbooks that have been operating in the international spotlight have been subject to harsh competition from a growing industry full of other sports gambling destinations. That competition has forced them to produce a robust array of betting services, wagering options and competitive lines.
If you live in GA, you will have options to place bets on boxing and MMA. There will be options for all the major sports organizations in the USA like the NHL, NFL, NBA, and MLB along with all the NCAA college sports among literally thousands of other options.
They have international favorites like Rugby and Cricket and they even go so far as to cover prop bets on politics and entertainment events like the super bowl halftime show.
Many sportsbooks cover motor sports, offer a racebook and include a wide range of sports events, matches and games.  You'll find lines for tennis, golf, soccer, water sports, darts and many more.
Generous Bonuses And Promotions Available At Georgia Online Sportsbooks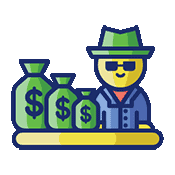 Another consequence of that international competition is the incentives race for potential customers. Because of the stiff nature of the competition these websites have been constantly revamping their promotions packages to attract more and more customers.
The websites that offer the best bonuses are setting themselves up for higher membership rates which means that you will want to shop around for the best bonuses and promotions before making a final decision.
The most common bonus that you will see is the welcome match bonus. This is a bonus that will match a certain percentage of your first deposit or your first series of deposits depending on the website. A typical welcome bonus might look like this: 50% match bonus up to $200 dollars. That means that if you deposit 100 dollars you will be gifted 50 dollars in extra bonus cash just for signing up.
Some websites will do higher percentages with lower limits and vice versa. You will find incentive bonuses in most gambling platforms, including Georgia online bingo, casinos and poker.
Can I Bet On Sports In Georgia From My Mobile Device?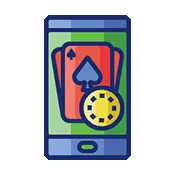 Mobile sports betting is the new wave of online sports gambling in Georgia. Since HTML5 came out programmers have been able to create web apps that install themselves directly to your phone and delete themselves off your devices when you navigate away from the webpage.
This has vastly improved the reliability and functionality of mobile betting on all the popular websites and given a whole new feel to mobile betting. Mobile sport gambling did exist before this but would periodically run into hosting issues. With HTML5 that issue has been resolved allowing Georgia residents to place real money wagers from the mobile device, safely and legally.
Live In-Game Betting Options For Georgia Players
At each of the GA friendly sportsbooks that we have endorsed here, you will be able to find options directly from the sportsbook for live, in-play betting options. This seems to couple pretty naturally with the mobile betting options and add a nice variety to the betting options that are offered with these legal offshore sportsbooks.
You'll be able to make plays based on spur of the moment feelings or game changing events like injuries and fouls.
How To Deposit Money Into Georgia Online Sports Betting Websites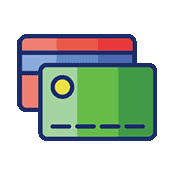 You will be presented with numerous options for deposit and withdrawal upon completing your initial registration. Once you are done with all the digital paperwork you will directed to the casher that attached to your digital wallet where you can claim your welcome bonus after choosing from the deposit options listed.
At most GA online sports betting sites, the options for deposit and withdrawal are pretty similar with only a few minor exceptions. You will likely see the major credit cards like Visa and MasterCard, a few options for person to person and bank to bank wire transfers through popular financial transfer services like MoneyGram and Western Union.
Commonly enough, they will also offer some options for mailing a check via post or sending one through the use of a courier. The main caveat to American players is that you will not being to request a payout using your debit cards, so get to know the other options they offer and compare the processing times and fees that are associated with them.
One option you will always see is Bitcoin. It has consistently been the most common and flexible currency to move in and out of online gambling websites. There are never any processing fees or waiting times associated with the digital decentralized currency and its usually less of a headache to deal with the transfers.
Popular Sports Teams To Bet On In Georgia
NCAA College Teams In GA
Professional Teams In GA