South Dakota Online Bingo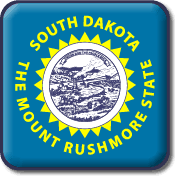 South Dakota domestic land-based state-licensed bingo offers can be found in traditional bingo halls and within casino establishments.
The state cannot offer any state-licensed online bingo platforms without passing the appropriate legislation. At the time of this writing, the state has yet to introduce online bingo legislation. However, state residents can enjoy legitimate and legal online bingo games through licensed online South Dakota bingo sites operating offshore.
Is It Legal To Play Online Bingo In South Dakota?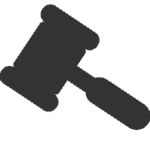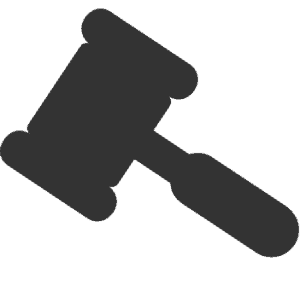 Yes it is. Online bingo games through licensed offshore sites are not prohibited by South Dakota gambling laws, rather SD laws prohibit state-based unlicensed online bingo operations.
Federal laws do not prohibit online bingo sites if they are licensed and regulated offshore by a respectable jurisdiction. Rather, the Feds leave it up to states to explicitly prohibit. Only two US states have written specific laws which bar individuals in the state from gambling online from licensed offshore sources - South Dakota is not one of those states.
Where To Play Online Bingo In SD
SD bingo players can legally enjoy online bingo games from the licensed and regulated offshore sites presented below. Our recommendations are the most reliable and secure options available which also provide hefty bonuses, features, and bingo game variety.
Other South Dakota Gambling Pages
Are There Any Brick-And-Mortar Places For Bingo In South Dakota?
Bingo halls are limited but our team has located a few places in the state hosting the land-based games. These local bingo halls provide a more straightforward, cut and dry version of bingo without the benefit of online bonuses and added features. Nonetheless, SD players can find bingo games at:
Burnside Bingo
R.E.A. Bingo
Dakota Connection Casino & Travel Center
How Many Bingo Cards Can I Play With On Offshore Sites?
SD players can play with as many bingo cards as they would like to purchase through licensed offshore gambling sites. Certain bingo games may put a cap on the number of cards which can be in play, but this is rare.
In fact, some licensed offshore online bingo bonuses offer penny card deals or free cards. The more bingo cards player can play with, the more chances they have to get "Bingo". Licensed offshore online SD bingo sites often offer features exclusive to online games such as Automatic daubers which allow players to track their matching numbers on numerous cards and reach "bingo" faster.
What Other Bonuses Can I Find For Online Bingo Games?
SD players will commonly find Match bonuses offered through licensed offshore online bingo halls as these provide players with additional funds on top of their deposit as a reward for funding their account. Other match bonuses include Welcome Bonuses for first-time players, Reload Bonuses for returning players, and Cryptocurrency Deposit Bonuses.
SD bingo players can also take advantage of other bonuses available such as mobile bonuses for mobile users. Terms and conditions apply and should be read before redeeming any bonus.
State residents looking to expand into other online gambling forms can rest assured there are lucrative bonuses to be offered on licensed offshore SD online casinos, Sd online sportsbooks, and SD online poker rooms.
How Do I Play Online Bingo On Mobile?
SD players can enjoy online bingo games right from their mobile device, tablet, or smartphone without the need to download any apps. The brands we list above in this guide utilize responsive design which allows players to play bingo games directly from their mobile browser.
Responsive design directly translates a desktop version of a site onto mobile screens without losing function or navigation controls - matter the device type or operating system. Features, games, and bonuses are not excluded from the miniaturized mobile site either, letting SD players enjoy bingo on-the-go on their favorite mobile device.
What Are Bingo Side Games?
On licensed offshore online bingo sites, there are separate games which provide more opportunities to win - known as bingo side games. These take place between bingo game rounds and often utilize casino-style games like slots or quizzes, polls, trivia, and more. These side games often run quickly, meaning players have to be paying attention in order to catch them and participate.
Are These The Same As Bingo Chat Games?
In a way, but not exactly. Bingo chat games take place in the chat lobbies for specific bingo games. These chat rooms have a game moderator/host that will launch a mini-game in between rounds. As with other side games, players must be active in the chat lobby in order to catch the games as they happen.