South Dakota Online Gambling Laws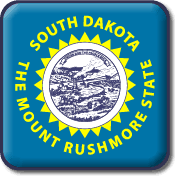 South Dakota offers no domestic online gambling, licensed by the state or run by native tribes in the state. While there has been no legislation presented to expand domestic gambling offers onto the online scene, SD players can still legally use licensed offshore online gambling platforms in the meantime.
This page will discuss South Dakota online gambling laws, and legitimately legal licensed offshore online gambling platforms, as well as, recommended sources for legal online gambling entertainment.
Other South Dakota Gambling Pages
What is the Legal Definition of Gambling in South Dakota?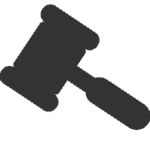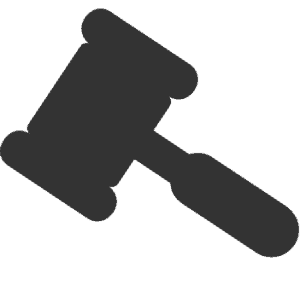 SD gambling laws which define gambling does not really define gambling. Normally, in SD, gambling in any form with dice, cards or other devices wherein anything of value is wagered on the result or outcome is a class 2 misdemeanor.
For state online gambling laws, most sections target operators of illegal, unlicensed, online gambling sites based in SD. However, players participating in these unlicensed illegal online SD-based sites will be charged with a misdemeanor offense.
No SD gambling law specifically prohibits the use of licensed offshore online gambling sites nor does the federal government. Therefore, SD residents can legally play on licensed offshore gambling platforms.
What Poker Gambling Laws Exist In South Dakota?
In most states, gambling laws makes an exception for social or home poker games. However, no such exception is made in South Dakota -home and social poker games are illegal in South Dakota. In fact, playing poker outside of legal domestic gambling establishments in South Dakota is illegal. South Dakota poker gambling is only permitted within tribal-owned casinos or poker rooms or state-licensed casino or poker venues.
However, South Dakota online poker sites regulated and licensed by a governing jurisdiction outside of the US are considered legal.
Federal Online Gambling Laws Which Affect South Dakota Players
There are currently no federal laws which prohibit or criminalize online gambling for players from South Dakota or anywhere in the US. However, federal banking regulations do affect how SD players can deposit or withdraw funds from a licensed offshore online gambling site. The UIGEA bill of 2006 is responsible for these banking regulations which prevent banks from processing gambling transactions, meaning major credit and debit cards cannot be used to fund online gambling accounts without being declined.
This federal law is in place to prevent fraudulent, unethical or dangerous financial practices which put players and operators at risk. On the upside, this law has driven industry standards to be more secure and transparent and has resulted in safe and more reliable alternative funding methods for USA players.
History of Gambling In South Dakota
The town of Deadwood was established during the Black Hills gold rush in 1876 and gambling halls, brothels, and saloons thrived in the town because of the local gold rush. Wild Bill Hickok was murdered in the town of Deadwood while playing a game of poker - holding pairs of black aces and eights. This wild west picture sums up most of SD's gambling scene before the 1900s. After the turn of the century, reformers began to speak up against gambling.
This is around the time when the Prohibition Act was passed, gambling in the state and across the nation slowed but it did not stop it completely as gambling went underground. When Prohibition was repealed in 1935 gambling once again flourished. Finally, in the 1950s the state legislature began taking steps to curb illegal gambling.
What Are the Laws Concerning South Dakota Horse and Dog Race Betting?
Wagering on horse and dog races were the first form of gambling to be legalized in South Dakota in the middle of the 20th century. However, there are no horse or dog tracks in the state which are active today. The last commercial horse track shut down in 1982 while the last of the greyhound tracks shut down in the early 1990s. Dog and horse race wagering is still considered legal and can be done through off the track betting facilities where races are simulcasted.
What Are The South Dakota Gambling Laws Concerning Charitable Gambling?
Charitable gambling was legalized in 1970. A constitutional amendment allowed qualified organizations to offer certain forms of gaming for charitable purposes. As of today, charitable gambling is limited to bingo and certain forms of lottery.
Qualified organizations include bona fide charitable, religious, educational, fraternal or veterans organizations; volunteer fire departments; civic and service clubs and other similar organizations recognized by the state also qualify.
Is There a South Dakota State Lottery?
In 1986, the voters approved the establishment of an SD state lottery. The first lottery ticket was sold in September 1987, the following year. One of the more interesting developments in state-sponsored gambling has been the subcontracting of lottery games to private corporations such as G-Tech and Scientific Games.
When states subcontract, also termed privatize, states permit a private firm to conduct the lottery, and the state merely takes a certain percentage of either the gross amount in the betting pool or a certain percentage of net revenue. In fact, the first US state to privatize its state lottery was South Dakota.
Is There Any Legal Land Based Gambling In South Dakota?
Yes, South Dakota has its share of land-based casino venues. In 1988, voters voted in favor of setting up limited stakes casinos in Deadwood and the first state-licensed casino in SD opened in December 1989.
In 1988, Congress passed an Indian Gaming Regulatory Act, which permitted the development of gambling casinos on tribal lands under federal regulation. SD native tribes negotiated with the state to offer gambling options and by 2000, eight casinos had been built on South Dakota reservations, and more were on the way. Today, there are nine tribal-owned casinos operating in the state.
South Dakota Online Gambling Laws FAQs
What Forms Of Gambling Are Legal In South Dakota?
South Dakota permits bingo games, lotteries, daily fantasy sports, pari-mutuel wagering, charitable gambling, social/home games, and casino and poker gambling. there are no sports betting options available in the state as of this time but this may change in 2019.
Does South Dakota Have Any Sports Betting Bills In The Works?
No, SD has not introduced any sports gambling legislation after PASPA's removal by the Supreme Court in May of 2018. After PASPA's removal, many states moved to legalize domestic sports betting operations. While South Dakota did not do this during the 2018 legislative session they may during the 2019 session
What About Online Casinos And Poker?
South Dakota has had the option of introducing legal domestic online casino and poker gambling since 2011. Several states have done so since getting the green light to do so thanks to the DOJ decision back in 2011 concerning the Federal Wire Act. However, South Dakota hasn't put together any legislation to allow online casinos or online poker gambling since the DOJ's decision 7+ years ago.
Why Hasn't South Dakota Passed Any New Laws?
Gambling is not one of their biggest markets and there isn't much of a demand for online gambling options, at least in the eyes of local SD lawmakers. Perhaps there will be new legislation which surfaces in 2019 once SD sees how new online domestic markets affect other states' revenue who license domestic online gambling.
What Is South Dakota's Punishment For Illegal Domestic Online Gambling?
South Dakota's Chapter 22-25A details violations aimed at illegal unlicensed online gambling operations occurring and based within state lines. The law does not go after individual bettors but rather operators, owners, and managers of unlicensed online SD-based gambling platforms. Licensed and regulated offshore gambling sites are technically permitted by the state and federal government.
Official South Dakota Gambling Laws And Statutes
This content is designed to serve as informational only and is not intended to serve as or in place of professional legal services of any kind. We are not attorneys and do not provide any type of legal services or advice. If you are seeking professional legal service or professional interpretation of any law or statute, then we recommend that you contact a licensed attorney.
Anyone interested in reviewing the gambling laws and statutes for South Dakota in their original context can visit the South Dakota Legislature Official Website for direct access to the official documents in their entirety.