South Dakota Online Poker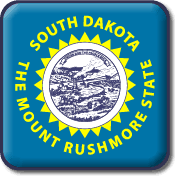 Poker can be found at multiple land-based gambling venues in South Dakota. However, domestic online poker gambling options are not authorized by the state.
Thankfully, SD residents can legally enjoy online poker gambling through licensed offshore online platforms. This page will describe the state's domestic poker action, online poker gambling stance, and reliable sources of licensed offshore online poker sites for South Dakota players.
Is Online Poker Legal In South Dakota?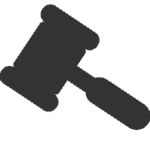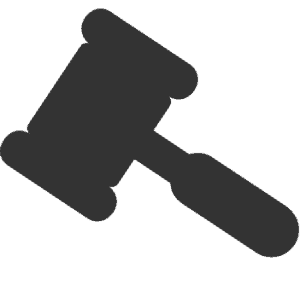 Yes. South Dakota's current laws do not specifically prohibit the use of licensed offshore online poker gambling sites. In fact, no federal law forbids their use either. This permits the use of licensed offshore poker platforms by SD players.
SD gambling laws only prohibit unauthorized, unlicensed domestic online poker sites based in the state of South Dakota. However, the state has had the opportunity to authorize domestic online poker gambling since 2011 when the DOJ revisited their interpretation of the Federal Wire Act.
Best Available Online Poker Sites For South Dakota Residents
Below are top-rated licensed offshore online poker sites which happily accept South Dakota gamblers. Each brand recommended here have undergone a rigorous inspection process for current licensing and regulatory compliance, as well as, extra features like high profile security protocols, robust bonuses, and multiple game variations.
Other South Dakota Gambling Pages
Where Can I Play Poker In South Dakota?
There are local domestic land-based casinos which offer poker gambling in South Dakota. These casino establishments are usually licensed by the state or are owned by Federally recognized tribes in SD.
The types of available poker games and number of available tables may vary from time to time at these locations. Nonetheless, players can find these local venues hosting live poker gambling:
Cadillac Jack's Gaming Resort – Deadwood, SD
Dakota Connection Casino – Deadwood, SD
Golden Buffalo Casino & Hotel – Lower Brule, SD
Lode Star Casino & Hotel – Fort Thompson, SD
Dakota Sioux Casino & Hotel – Deadwood, SD
Deadwood – Epicenter Of SD Gambling
As a frontier state, South Dakota drew an interesting variety of residents in the late 1800s and into the early 1900s. The town of Deadwood, SD became a town full of people looking to find fortune digging for gold and as a result, the town introduced many saloons, brothels, and gambling dens to capture those fortunes. In fact, some of the earliest cases of poker gambling in South Dakota can be traced back to this historic town.
What Kind Of Poker Games Can I Find Online?
Multiple types of poker games are available through licensed offshore poker sites. The most commonly offered are Texas Hold 'Em, Omaha and Omaha Hi/Lo. These games mentioned above happen to be the most popular single-game and tournament formats available on most online poker platforms. However, certain brands offer more unique variations of poker like Caribbean Stud, Tri Card Poker, Pai Gow, and much more.
Can I Play Multiple Hands At Once?
Yes, through our recommended licensed offshore online poker vendors SD players can engage in multiple hands simultaneously. The maximum number of hands fluctuates based on which poker brand from our list SD players choose to use.
Nonetheless, to provide an example, one of our recommended licensed offshore poker brands allows players to play at 15 separate tables simultaneously. This type of play increases the rate of play of hands per hour and increases a player's overall odds of winning.
How Do Offshore Poker Bonuses Work?
Poker bonuses found online through licensed offshore poker sources are usually offered incrementally, meaning that bonus funds are disbursed in small portions the more you play. This system incentivizes players to use an online licensed offshore poker site's proprietary poker software more and play more hands.
Other available poker bonuses found through licensed offshore online poker sites include free chips, Welcome Bonuses, Reload Bonuses, and Cryptocurrency Deposit Bonuses. All bonuses offered online come with set conditions which must be met before withdrawing winnings.
How Often Are There Poker Tournaments Online?
Licensed offshore online poker sites offer daily, weekly and monthly tournaments for different poker game variations. Oftentimes, these tournaments have varying buy-in levels, number of players, and prize levels. Some tournaments allow players to qualify for live in-person poker tournaments or gain leaderboard status with promotions coupled in.
Players can also find various tournaments on other licensed offshore sites including SD online bingo, and SD online casino platforms.