South Dakota Online Sports Betting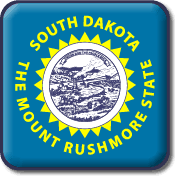 South Dakota does not offer any domestic sports gambling options whether physical or online. In light of PASPA's repeal, states like South Dakota have the possibility of introducing domestic sports gambling. However, SD has not done so during the 2018 legislative session but may during the 2019 session.
In the meantime, sports fans can legally enjoy online wagering through licensed online sportsbooks that accept South Dakota residents. This guide, crafted by our sports betting analysts, provides information about the legality of online sports wagering options along with recommended sources.
Is Online Sports Betting Legal In South Dakota?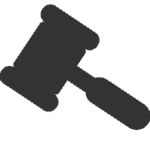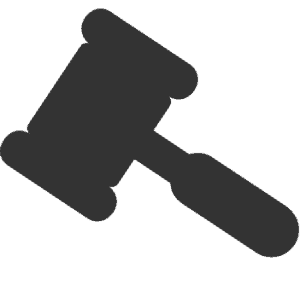 Yes, as long as bets are placed through legally sanctioned offshore sportsbooks. The state of South Dakota hasn't decided to license and regulate domestic sports gambling operations via passed legislation as of yet. However, unlicensed online sports betting operations based in the state of South Dakota are prohibited and violators will be punished.
Nonetheless, South Dakota's gambling laws state no explicit prohibition against licensed outside of the US online sports gambling sites thus technically permitting their domestic access. The federal government has not made any rules against their use either, leaving up to states to prohibit or permit.
Best Available Online Sportsbooks For SD Residents
There are numerous licensed offshore online sportsbooks in the market which target US South Dakota players. Our team has recommended the most reputable, secure, and impressive licensed offshore online sportsbooks below - don't worry, these are legal in the eyes of the state and Federal government.
Other South Dakota Gambling Pages
Are There Any South Dakota Sports Teams?
South Dakota is not home to any major professional franchise in either the NBA, NFL, NHL, MLB, or MLS. As far as NCAA teams go, none that are considered in the upper echelon of collegiate sports. Luckily for SD residents, our recommended sportsbooks do not restrict betting options to local teams and allow residents to bet on a variety of domestic and international sports leagues, teams, games, and events. Niche sports like eSports, Billiards, Darts, Table Tennis, and more are offered their own betting lines as well.
Is Pari-Mutuel Wagering Legal In South Dakota?
Yes,  pari-mutuel wagering on horse and dog races is permitted in SD. Wagers can take place on active racetracks and off-the-track betting facilities. These OTB facilities offer online wagering on simulcast races but only from the on-site outlet or terminal, not from a personal computer or mobile device. Bettors must be at least 18 years of age to legally participate in live and simulcast wagering on horse or dog races. SD residents can find local action at the Stanley County Fairgrounds, Brown County Fairgrounds, Triple Crown Casino and Time Out Lounge.
Has Anyone Been Arrested In South Dakota For Online Sports Betting?
Not to our knowledge. Through our research, our team was unable to find any instances of individual South Dakota residents being arrested and prosecuted for betting on sports over the Internet at lawful licensed offshore sportsbooks.
What Is Point Spread Betting?
When looking at a betting line, you'll notice that there is a part where the sportsbook will list 2 teams—an underdog and a favorite—and a score margin by which the favorite must win. For example, you may see something like:
Cleveland Browns -7.5 (-145), Miami Dolphins +7.5 (+160)
In this example, the Cleveland Browns must win by at least 7.5 points in order to cover the point spread. If the Browns lose or win by fewer points, the wager will be a losing one.
Where Is The Nearest Brick-And-Mortar Sportsbook For SD Bettors?
The nearest state permitting legal sports wagering is either Nevada or New Mexico*. South Dakota has yet to introduce any sports gambling bill into its legislature whether for physical state-based sportsbook venues or domestic online sports wagering operations, leaving domestic land-based options too far to reach.
*New Mexico tribal casinos can offer sports wagering due to a loophole within their tribal gaming compact.
Has South Dakota Tried To introduce Sports Betting Legislation?
South Dakota legislators have not put together any new bills to usher in legal regulated betting. The state had the option of introducing legal brick-and-mortar institutions via bill since May of 2018, but there hasn't been introduced in the 2018 legislative session. Many states during the 2019 session, including SD, may change their stance against sports gambling after states with passed sports betting legislation finish reporting their tax earnings for the year.
Could Sports Betting Be Legal In South Dakota Soon?
Absolutely, first, voters would need to vote on whether or not to amend the state constitution in order to support legal sports betting. This may not be so hard since there is already an interest in online gambling as evidenced by the state's successful online lottery system. We will see if 2019 brings any sort of legislative change.