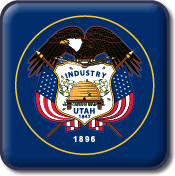 In most states, bingo is separated from other casino environments through charitable gaming or traditional bingo halls if not included within a casino venue. However, Utah's firm stance on gambling does not permit any sort of gaming activity, including bingo. Residents won't find any legal online bingo sites either, at least any operating out of Utah and regulated by the state.
Legal bingo can only be played online through a licensed offshore operator. Utah residents have no domestic physical options, outside of crossing state-lines. Online bingo is convenient, easily accessible, and legal if reached through a licensed online bingo site that accepts players from Utah.
Is Online Bingo Legal In Utah?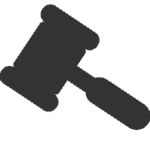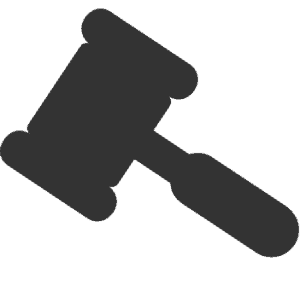 Utah's Criminal Code lists "internet gambling" as illegal, however, there is no specific mention of licensed offshore gambling sites within the law's provisions. Therefore, these operators which are outside US jurisdiction are considered legal. There hasn't been any research which shows cases of UT residents being arrested for utilizing licensed offshore bingo sites either.
Best Available Offshore Bingo Sites
Below is a list of licensed top-tier offshore bingo sites, all of whom are regulated by a respected international government. These brands are longstanding in the industry, have earned trust in the business, and provide the utmost security for players.
Other Utah Gambling Pages
Where Can I Play Bingo In Utah?
There are no bingo halls in the state of Utah. However, players may be able to find some type of social bingo game taking place at a residence or bar, but these games violate the law if there is anything being risked on the outcome. That is to say, if the players are wagering their own money, the game becomes illegal. Therefore, using offshore online bingo sites is the safest option.
History Of Bingo In Utah
At one point, businesses were utilizing a loophole in the legal system to offer bingo cards to players. Establishments were granting free bingo cards to patrons who purchased food, beverages, or other services. This way, they weren't paying directly for the bingo cards but received them as part of a secondary transaction.
The Utah government caught wind of this and began challenging these establishments in court. Eventually, all had to stop due to the costly nature of legal battles.
Is There Charitable Bingo In Utah?
Utah gambling laws outlaw charitable gambling completely. Article VI of their state constitution states that "The Legislature shall not authorize any game of chance, lottery, or gift enterprise under any pretense for any purpose." This means that for there to be legal bingo gambling in Utah, even for a charitable cause, an amendment to the state constitution would be required.
Which Games Do Offshore Bingo Sites Have?
Offshore bingo sites have a variety of games for players to choose from. These include special themed games and variations of the traditional bingo format (80-Ball, 95-Ball, etc.)
Offshore bingo operators also have side games for players to take advantage of. Side games are mini-games that take place between bingo rounds. These side games can be slots, other bingo rounds, keno, and more. Mini-games can also be found through the chat room of offshore bingo lobbies. In these games, the chat moderator will host a quiz or other mini-game for a prize.
Do Offshore Bingo Sites Have Bonuses?
Yes. The offshore bingo sites recommended in this guide have several different bonuses for players. These can be welcome bonuses, which match deposits by a percentage (50%, 100%, etc) up to a specific amount ($500, $1000, etc), or they can be other promotions for bingo tournaments or new games.
Other online wagering services including UT online casinos, UT online sportsbooks, and UT online poker rooms typically tend to offer bonuses to their patrons,