Utah Online Gambling Laws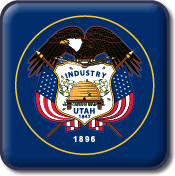 State gambling laws are complex and confusing and the law often has to be twisted to deal with newly regulated forms of gambling. This, however, is not an issue with Utah: Utah gambling laws do not exempt any form of gambling as all forms of gambling are illegal in the state. It is safe to say that Utah is not a gambling-friendly state, and doesn't show much interest in warming up to the concept any time soon.
This section will explain how the state's gambling laws affect gambling opportunities, and how domestic restrictions have put a higher value on offshore wagering services.
Other Utah Gambling Pages
Legal Definition of Gambling in Utah Gambling Laws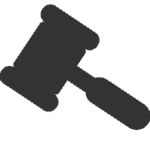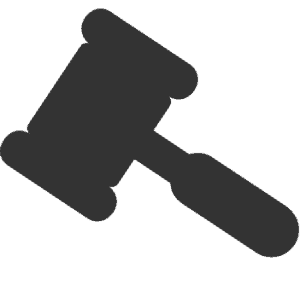 Utah is the only state in the continental United States with no form of legalized state-sponsored gambling. Hawaii is the only other US state with no form of legalized gambling. Utah gambling law has a straightforward definition of gambling. Risking anything of value is considered as gambling.
Participating in an illegal gambling activity as a mere player is a misdemeanor offense in Utah. Promoting gambling is a misdemeanor offense. Those who derive or intend to derive any economic benefit other than personal winnings from a gambling activity can be charged with gambling promotion, a more serious offense.
What Are The Poker Gambling Laws in Utah?
Home poker games are not legal in Utah - There are no exceptions. Even if the game is being played behind closed doors and the players are related to each other, the game is still illegal. As long as someone risks something of value on the outcome of an event that involves an element of chance, it is illegal.
Utah residents may want to consider legal Utah online poker options which are legally licensed and regulated online poker rooms located outside of the United States. Offshore online poker betting is legal for Utah residents to play when the poker site is licensed and located outside of the USA providing a safe alternative to home games.
What Are the Laws Concerning Charitable Gambling in Utah?
Charitable gambling is illegal in Utah, despite, gambling laws in most states having an exception for charitable gambling. In most states, qualified non-profit organizations can conduct charitable gambling events to raise funds for charitable purposes. In Utah, however, there is no such exception for charitable gambling.
History of Gambling in Utah
Gambling existed in Utah as it did in most other places way back in the 1700s and early 1800s. Things changed with the arrival of the Mormons in the 1840s. One of their first laws was to declare gambling illegal. The law was strictly enforced and soon all saloons and gambling establishments in the state were swiftly shut down.
There was a short period of time when Utah had a legalized form of gambling - wagering on horse races. In 1920, wagering on horse racing was legalized but within two years the legislature, concerned about the moral impact of horse race betting, suspended all wagering on horse racing.
Online Gambling Laws in Utah
Presently there are no laws in Utah that specifically address the issue of online gambling, whether it is online casino games, online sports wagering, or online poker and it is unlikely that the state will legalize domestic online poker anytime in the near future.
In March 2012, Utah passed a landmark bill which excluded the state from any federal online poker or online gambling bill. This meant if the federal government passes any law legalizing online gambling or online poker, the law will exclude residents of Utah. While Utah does not smile on any type of gambling in general, their laws do not specifically prohibit online gambling at legally licensed and regulated sites providing a convenient legal loophole.
Are There Any Federal Laws Which Affect Gamblers in Utah?
Federal laws do not prohibit engaging in online gambling. The Wire Act is applicable only to intra-state sports betting while the Unlawful Internet Gambling Enforcement Act only regulates gambling transactions processed by banking institutions.
When the Congress passed the Indian Gaming Regulatory Act in 1988 many states saw the potential to increase revenue and negotiated gaming compacts with Indian tribes allowing them to set up tribal casinos on Indian reservations. Utah, however, has not negotiated any gaming compacts with any Indian tribe. As such, there are no Indian casinos in Utah.
Utah Online Gambling FAQs
Is Online Gambling Legal In Utah?
In a broad sense, internet gambling is considered illegal in Utah. The Utah Criminal Code defines internet gambling as "gambling or gaming by use of the Internet or any mobile electronic device that allows access to data and information." However, this law does not specifically list offshore gambling sites as illegal if they have a license or are regulated thus allowing offshore operators to serve Utah players.
Has Utah Passed Any New Sports Betting Laws?
No. Utah has not passed any sports betting laws in the wake of PASPA's repeal in May 2018. The state does not seem eager to pass any laws regarding gambling anytime soon.
What About Domestic Online Casinos Or Poker?
Utah amended their Criminal Code to state they want no part of online gambling—even if it is legalized on a federal level. The state will opt out of any federally imposed domestic online gambling forms so a state initiative may be a long-shot.
Why Is Utah Against Gambling?
Utah has a heavy religious presence in the state. The Mormon faith does not tolerate gambling forms and local politicians are of the same mindset. Utah has been anti-gambling for a long time and shows zero interest in adding new laws that would permit gambling.
Official Utah Gambling Laws & Statutes
This content was provided for informational purposes only and was not designed or intended to serve as or replace professional legal services or advice. We are not lawyers and are not trained or certified to provide any type of legal services. If you are seeking legal services of any type or professional interpretation of any law or statute, then you should contact an attorney.
Those interested in reviewing the official laws and statutes in their original context can access the documents through the Utah State Legislature Website where you will find them in their original language and in their entirety.