Utah Online Sports Betting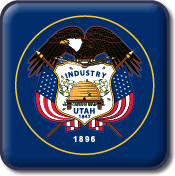 The Beehive State is without any brick-and-mortar sportsbooks, Daily Fantasy Sports, or domestic online/domestic mobile betting capabilities. This is due to the state's strong anti-gambling sentiments. However, residents can find UT online sports betting options through licensed and regulated offshore sportsbooks that are legally permissible.
This page has everything you need to know about offshore sportsbook operators and how they fit into the UT market.
Is Online Sports Betting Legal In Utah?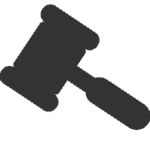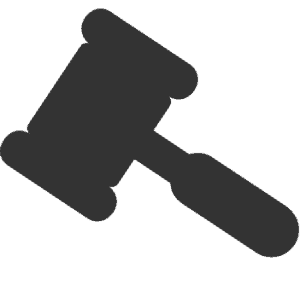 Utah gambling law classifies internet gambling as illegal. However, the law does not mention licensed offshore sportsbooks as explicitly illegal, and since these sites are based outside US jurisdiction, US laws do not pertain to them.
It is illegal to place bets at any gambling site that is not licensed or regulated through a legitimate governing jurisdiction domestically or abroad.
Enforcement is another issue as well, but our team has not uncovered any cases of UT residents being arrested for using licensed offshore sites. Anyone attempting to operate an online gambling site within the state is violating state laws and is subject to criminal prosecution.
Recommended Offshore Sportsbooks For Utah Bettors
There are many different offshore sportsbooks out there, but not all of these are considered legitimate. The table below made is up of the top rated licensed and regulated offshore sportsbooks from international jurisdictions servicing US residents, including bettors from Utah.
Other Utah Gambling Pages
Are There Any Places To Wager On Sports In Utah?
There are no brick-and-mortar sportsbooks, casinos, or other locations where you could place legal bets on sports in Utah. These types of establishments are strictly outlawed. However, players may be able to find social betting amongst friends, but this technically violates the Utah Criminal Code and is not recommended. Offshore online sportsbooks are the safest and most reliable legal option for Utah bettors.
Has Utah Passed Any New Sports Gambling Legislation?
With PASPA repealed, states now have the option of passing legislation that would introduce legal sports betting options. However, Utah hasn't made any moves towards new legislation and it doesn't appear they are anywhere near something.
Utah is notoriously anti-gambling given their strong religious background. The legislative process to introduce sports betting would be drawn out and tedious. It would require amendments to the state constitution and Criminal Code, as well as, new legislation detailing the regulations.
Utah is so far against gambling reformation that they amended their Criminal Code in anticipation of potential federal legalization on sports betting or online gambling. The law basically translates Utah's lack of desire for legal gambling. To further explain. in the event of widespread federal regulation, Utah will opt out and not offer any sort of legal domestic online gambling.
Is Pari-Mutuel Wagering Legal In Utah?
No, despite horse race betting being legalized in 1925, the gambling form was quickly abolished two years later. There was a campaign launched in the early 90s to legalize pari-mutuel wagering, but it failed to make enough of an impact, i.e. Voters rejected the idea.
Is Daily Fantasy Sports (DFS) Legal In Utah?
Daily Fantasy Sports walks an interesting line because there are discrepancies over whether it is a game of skill or game of chance. Utah is not friendly towards DFS operators like DraftKings and FanDuel, so residents are not able to use these services and there is no clear timeline on when DFS will become available, if ever.
Are There Sports Teams To Bet On In Utah?
Yes. Utah is home to the Utah Jazz, an NBA Western Conference team based in Salt Lake City. The Jazz were a sleeper favorite in the Western Conference last season. They have a promising young player in Donovan Mitchell who helped them advance past the OKC Thunder last season. Utilize offshore sportsbooks to wager on this team and other US sports teams in various leagues.
Offshore Sportsbook Bonuses
There are multiple sportsbook bonuses available to Utah residents through these offshore operators. Match bonuses are the most common and often the first promotional offering to new bettors often given as a welcome bonus. These bonuses provide players with additional wagering funds. There are also bonuses for live sports wagering and those who use the mobile version of the sportsbook.
Bonus funds are closely associated with other forms of gambling including legal UT online casinos, UT online bingo, and UT online poker rooms.