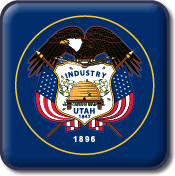 Utah has no brick and mortar casinos or poker rooms to provide domestic poker gambling. In fact, the state has yet to authorize domestically operated online poker sites as well, meaning legally sanctioned online poker in Utah must be played at an offshore online poker room.
According to state law, residents are not prevented from playing poker at licensed and regulated offshore poker sites. This resource guide was crafted specifically for the Utah poker market and has information concerning the legal loopholes that have created safe land-based poker in the state, as well as, how licensed offshore operators fit into this market.
Is Licensed Online Poker Legal In Utah?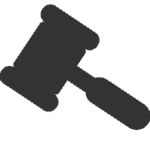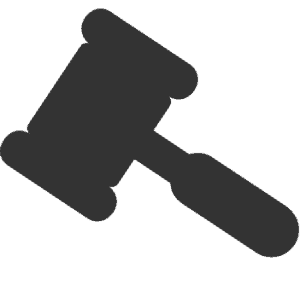 Utah gambling laws deem all forms, including internet gambling, as illegal. However, the laws do not specifically disclose licensed offshore gambling sites as being illegal. This creates a legal loophole for offshore operators, coupled with no direct federal ban on licensed offshore operators from serving the US market. Furthermore, our team hasn't found any record of UT residents being arrested or prosecuted for using licensed offshore sites.
Where To Play Online Poker In Utah
There are lots of different online poker operators - the trouble is finding the ones which are legitimate. The table below directs Utah players to the best available licensed offshore poker sites which have established longstanding reputations and are deemed as safe platforms by the industry.
Other Utah Gambling Pages
Can I Play Poker In Utah Casinos?
No, this is because Utah does not have any brick-and-mortar casinos hosting legal poker action. In fact, there are no casinos at all within state lines. Many residents travel to nearby states like Arizona, Colorado, Idaho, Nevada, New Mexico, and Wyoming—each of which has some form of poker gambling. For further information on Utah casinos visit our UT online casino guide.
What About The Wasatch Poker Tour?
This is where things get interesting. Over the years, many businesses have found legal loopholes to host poker games in the state of Utah. These games have even been spectated by authorities, but no action is ever taken.
One such league is known as the Wasatch Poker Tour. This league takes place throughout several different cities in the major metropolitan area of Utah. In this tournament, players accumulate points over time depending on where they finish in the individual games. The players with the most points are qualified for major WSOP tournaments.
Entry to the tournament is free, which is how these leagues escape the law. In Utah, gambling is "risking anything of value for a return or risking anything of value upon the outcome of a contest, game, gaming scheme, or gaming device when the return or outcome:
Is based upon an element of chance; and
Is in accord with an agreement or understanding that someone will receive something of value in the event of a certain outcome." (Section 2a, Title 76, Chapter 10, Part 11 of Utah Criminal Code)
Because these players are not risking anything of value (they didn't put up money for chips) and because poker is often classified as a game of skill, these games are technically legal. Many lawmakers are aware of this practice and against it, but no legislation has been passed that keeps these citizens from participating.
What About Domestic Online Poker?
Utah's firm stance on gambling does not permit any sort of domestic online or physical poker. There isn't even a lottery in place for residents to take advantage, showing the extent of Utah's anti-gambling practice. There would need to be legislation passed and amendments made to the Utah Criminal Code before any sort of domestic online poker takes place.
Offshore Poker Bonuses
The licensed and regulated offshore poker operators listed here offer players financial incentives in the form of bonuses. With poker games, these are disbursed incrementally, meaning players must participate in more hands in order to receive their full bonus amount. Other bonuses/promotions are reserved for tournaments, mobile play, etc.
Players interested in bonus funds should also see our guides to UT online casinos, UT online sportsbooks, and UT online bingo.