Playing US blackjack online is one of the most powerful sectors currently in global online gambling markets. 21 is the most widely played casino card game on the globe.
Since its conception, blackjack has become one of the most popular USA online casino games to date. We have created this guide to show you the ins and outs of playing United States blackjack online. We'll go over the legalities as it pertains to playing online gambling games from the US and then dive into the specifics of BJ in the online gambling industry.
Top Rated USA Online Blackjack Casinos For September, 2023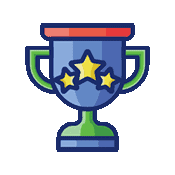 Below is a list of online blackjack websites that are legal to use from the US and offer various types of 21 for you to play. These particular casinos are listed because they have passed our rigorous inspection and vetting process with flying colors.
Each of these real money online blackjack casinos accept USA players are all properly licensed and regulated out of the appropriate offshore jurisdictions and hold up-to-date compliance certifications in all applicable areas.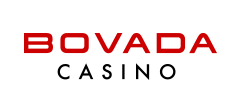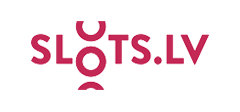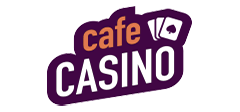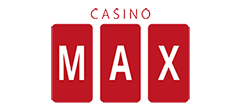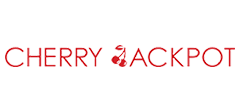 Is It Legal To Play Online Blackjack For Real Money In The United States?
It absolutely is. Online gambling is commonly thought of to be illegal based mostly out of a simple lack of information. Within the United States, it is legal to play 21 online without any cause for concern as long a sit is done within a state that has legalized it or with a licensed and regulated offshore operator.
For a long time, licensed offshore casino gambling sites were the only option available for US residents. This was because the Federal Wire Act use to ban domestically based online casino and poker sites.
In 2011, the Department of Justice decided that the Federal Wire Act only applies to US-based online sportsbooks. This meant that states could choose to vote in legal online blackjack gambling should they choose to do so. So far, only a handful of states have done so, but that list continues to grow.
BJ Variations Typically Found At The Best USA Online Blackjack Sites
When blackjack first hit the internet, new functions and game types were already being produced. Now, not only do we get all the newest iterations of the game but all the worldly variants from far-reaching corners of the globe. Here is an overview of several types of the most popular variations of the game that you will undoubtedly run into in your searches.
Classic Blackjack is the game we all know and love. It's a comparing card game played primarily against the dealer. Its one of the best games in terms of house odds for the player and it can be played with 1 or more decks (usually 4-8 decks unless otherwise specified). The object of the game is to get as close to 21 as possible without going over with your card values.
If a player gets dealt a face value of 21 exactly with the first two cards of the hand, they will declare "blackjack" and win the hand instantly. If that player didn't get a blackjack, they can choose to hit or stay after the initial cards are dealt depending on how close he is to the number 21. When the cards are revealed, the closest number without going over wins.
Perfect Pairs is a common variation of US blackjack online. It is based on the classic 21 rules and the game is played in the same manner of betting. This online version of blackjack is played with 6-decks, and allows for the "perfect pair" betting option. The "perfect pairs" betting option is a high-risk-high-reward option for gambling enthusiasts.
Before the cards are dealt you have the option to place the perfect pair bet. The "Perfect Pair" would be getting dealt two fours of hearts, for instance. Those are exactly the same card doubled over making the perfect pair. Obviously, this is only possible with games that are played with more than 1 deck of cards.
European Blackjack is a popular variation of online Twenty-One where the dealer, your main adversary, doesn't receive his second card (known as the hole card) until you and all the other players have made all of their betting decisions.
This includes splitting and doubling. Before the cards are even dealt you will have to place your bets. Then you will be dealt two cards face up, the dealer will only be dealt one. Once you have made your decisions to hit or stand, the dealer is dealt his second card. The same rules apply; the closest to 21 without a bust wins the hand.
Single Deck Blackjack plays by the same rules as traditional blackjack where obviously instead, it has only the single deck where the classic version of the game is normally played with 4-8 decks. The main advantage for regular players in the single deck version of 21 is that they face a slightly lower house edge compared to other versions.
The other primary advantage comes to card counters. Where they normally have to deal with 6-8 decks in a game, they only have to deal with the possible number variations of 1 deck. This means that in single deck 21, they don't have to wait as long for their big bet counts.
Double Deck Blackjack runs many of the same advantages that single deck does but also has the same disadvantages when it comes to providers changing the payout schemes. The house edge is lower than that of the classic game, however, slightly higher than that of the single deck games. Doubledeck also remains easier for card counters than the classic version because there are fewer cards and less wait times for their favorable counts.
Glossary Of Blackjack Terms
Blackjack – The best hand that is possible within the game. To get blackjack you will need a hand that I comprised of an ace and card with a face value of 10.
Bust – Hitting and received a card that brings your total card value to over 21, resulting in an instant loss of the hand.
Double Down – A move that can only be used on the first two cards. It's a betting option where the player who has received his cards can choose to double his bet and draw one additional card.
Five Card Charlie– Hitting so many times in one hand that you reach five cards in your hand. This is increasingly rare and casino may offer bonus pay schemes for Five Card Charlie winning hands.
Hard Hand – A hand that is dealt that doesn't have an Ace being used as an 11, which mean sit's a hand that the player may bust if they choose to hit.
Hole Card – The dealer's second card that is dealt face down.
Push – When the player and the dealer have been dealt hands with the same numerical value.
Soft Hand – A hand that includes an ace, which is being used in its value as 11.
Split – When a player is dealt two cards that are the same rank, that player can choose to play each of them separately as their own hands.
Stand – Not to hit; to not take any more cards.
Up-card – The card in the dealer's hand that is showing.
Live Dealer Blackjack Options For USA Players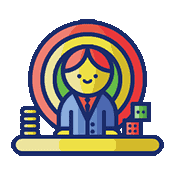 Live dealer blackjack can be found in select online casino gambling providers that accept players from the US. Live-dealer games in the past have lacked popularity because of the technological requirements that they set on the user. However, with better technology on both sides of the game, it has gone from being a conserved niche to being wildly popular.
In live-dealer games, the camera never pans away from the dealer. You will have your eyes on the person dealing the cards the entire time. It won't be some computer algorithm that you can't properly identify.
In online blackjack played without a live-dealer, all of the cards are shuffled and distributed based on a random number generator. RNG's are consistently checked by outside software agencies and industry-wide fair play groups like eCOGRA. They are found to be statistically fair the majority of the time and in fact, these websites rely on that to remain in proper regulation.
Can I Play Online Blackjack For Real Money From My Mobile Device?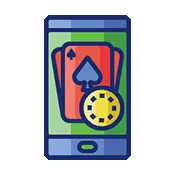 Yes. Mobile casino apps have become one of the industry's standards in offering games. Playing online 21 from the U.S. on your mobile device is widely available at most online providers of table games without the need to download an app. With HTML5, mobile providers can program the games to play as a web-based application but with the functionality of a natively downloaded game.