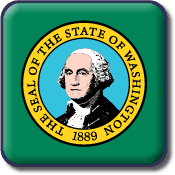 Washington has no domestic physical or online sportsbooks, aside from a pool system which uses fixed buy-ins. The state has yet to introduce legislation which would regulate sports gambling outside of this pool system.
However, if Washington were to regulate sports gambling it would most likely remain in physical venues. This is due to the fact internet gambling is considered illegal in Washington.
This means unless the state reverses its stance on online gambling it will more than likely never legalize and regulate state-operated online gambling platforms nor permit residents to access licensed offshore sportsbooks. While Washington bettors are barred from accessing any legal online sportsbooks as per state laws, enforcement is scarce.
We here at United States Gambling Online do not condone any sort of illegal gambling activity. Our goal is simply to provide accurate information on available online sports betting sites that accept Washington bettors. As a WA resident, you may use these sites at your own risk.
Is It Legal To Place Online Wagers In Washington?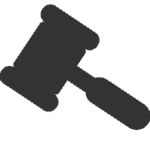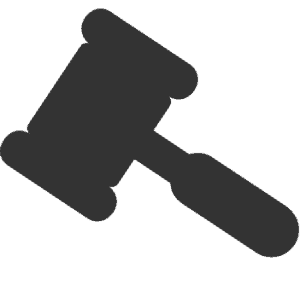 No, Washington online gambling laws make it clear that all forms of internet gambling are illegal, including through licensed offshore sportsbooks. However, authorities are more focused on the operators of illegal gambling operations as opposed to the individual bettors and thus create punishments with operators in mind.
Nonetheless, we cannot assure anyone that they would not be the first to be made an example of should the state decide to crack down on their online gambling prohibition. However, if you choose to place wagers online, at least do so through a reputable brand that meets federal requirements for legality as a licensed offshore sportsbook, such as the ones listed in this guide.
Top-Rated Washington Friendly Offshore Sportsbooks
All of the sportsbooks we list below are considered illegal according to Washington State laws. However, these verified, licensed offshore sportsbooks are legally acceptable as per Federal requirements.
Players can access these licensed offshore brands, but doing so puts you in jeopardy of facing fines and possible jail time. Please use these sites at your own risk.
Other Washington Gambling Pages
Does Washington State Have Any Sports Teams?
Yes, Washington is home to multiple professional franchises and a successful Division I NCAA program. The local teams include:
Seattle Mariners (MLB)
Seattle Seahawks (NFL)
Seattle Sounders FC (MLS)
Washington Huskies (NCAA)
Most of Washington's sports action is based in Seattle, the state's largest metropolitan area. Players can place wagers on these local teams through our recommended offshore sportsbooks which are sure to have a wide variety of betting options and lines.
Is Daily Fantasy Sports (DFS) Legal In Washington?
The state of Washington is against DFS services and products. The state has not passed any laws in support of any type of Daily Fantasy Sports and for this reason, FanDuel and DraftKings do not operate in the state of Washington.
What Are Sports Pools?
The 1973 Gambling Act authorized 100-square sports pools. These pools are the only form of sports betting currently legal in Washington. According to RCW 9.46.0335, sports pools are legal if:
(1) A board or piece of paper is divided into one hundred equal squares, each of which constitutes a chance to win in the sports pool and each of which is offered directly to prospective contestants at one dollar or less;
(2) The purchaser of each chance or square signs his or her name on the face of each square or chance he or she purchases; and
(3) At some time not later than prior to the start of the subject athletic contest the pool is closed and no further chances in the pool are sold;
(4) After the pool is closed a prospective score is assigned by random drawing to each square;
(5) All money paid by entrants to enter the pool less taxes is paid out as the prize or prizes to those persons holding squares assigned the winning score or scores from the subject athletic contest;
(6) The sports pool board is available for inspection by any person purchasing a chance thereon, the commission, or by any law enforcement agency upon demand at all times prior to the payment of the prize;
(7) The person or organization conducting the pool is conducting no other sports pool on the same athletic event; and
(8) The sports pool conforms to any rules and regulations of the commission applicable thereto."
Has There Been Any New Sports Betting Legislation?
Washington has yet to pass any legislation authorizing regulated sports betting forms nor have they appeared to discuss the possibility of introducing a modern sports gambling law. While the state has the right to pass sports gambling legislation with PASPA's repeal, in the same token, the state also maintains the right to prohibit sports gambling.
What Are Sportsbook Bonuses?
Sportsbook bonuses are exclusive offers found commonly on licensed offshore sportsbooks. Offshore brands often provide match bonuses, either in the form of a welcome bonus or a reload bonus. These bonuses match a player's deposit up to a specific amount. In some cases, players can double or even triple their initial deposit. Other bonuses can be specifically used for live wagering (placing bets during a sporting event), mobile betting, and risk-free bets.
Online bonuses are also steadily available for WA online casinos, WA online poker, and WA online bingo.